Many of our anime readers are fans of motorbikes. So just for them, we have decided to make a complete list of the top 7 best bike racing anime of all time. So for all bike racing fans, it's time to accelerate their way to the best bike racing animes of all time. Enjoy..!!
Must Read: Best Cycling Anime of All Time
1. Rideback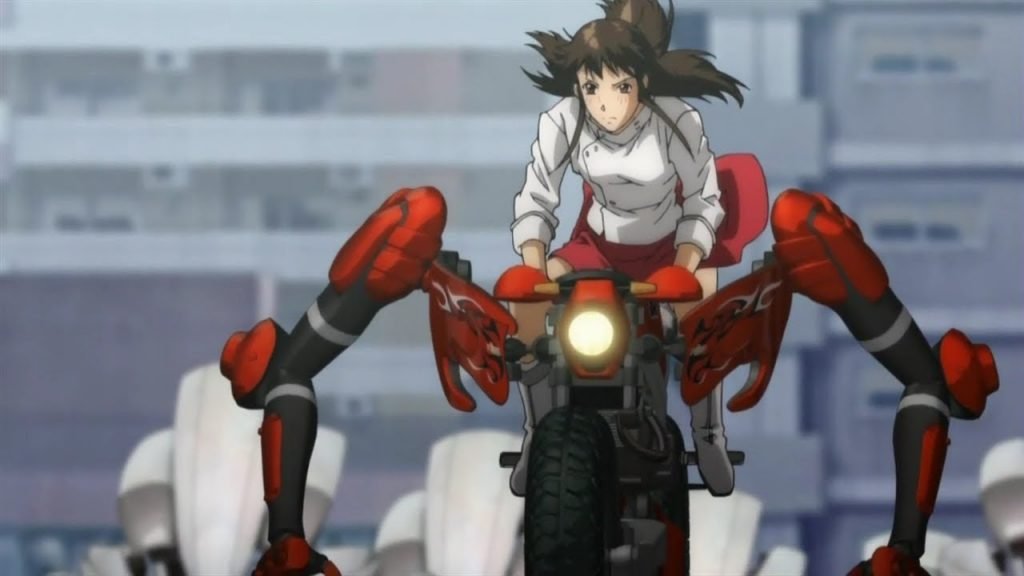 One of the more popular animes with a mix of mecha and bike racing action. This anime is about futuristic bikes that transform into robots. If you were a transformers fan you will relate to this anime quite a lot. The main story is about Rin Ogata a former injured Ballet dancer who in college decides to join the club of Ridebacks. Her natural Ballet skills make her an amazing rider which also happens to get her in trouble with the new govt.
2. Two Car
Don't let the name fool you. It's a bike racing anime about two high schoolers Yuri Miyata and Megumi Meguro as they battle six other rival pairs in the sport of motorcycle sidecar racing. It's one of the rather popular anime amongst girls. It has amazing animation and was recently released.
Even though it's sidecar racing it's technically still motorcycle racing so we have included it in our list of best bike racing anime.
3. Blass Reiter
One of the coolest bike racing anime ever made. Its story is a bit hard to follow but it's essentially focused in Germany where there is an outbreak of biomechanical creatures called "Demoniacs", who rise from dead riders. The Demoniacs can merge with most technology including cars and motorcycles, making them super machines. It gives a transformer vibe. Later several human-turned-Demoniacs start appearing who have controlled their mutation. Some use their powers for good, others for evil. The one who will become the strongest will be the "Blassreiter".
4. Bakuon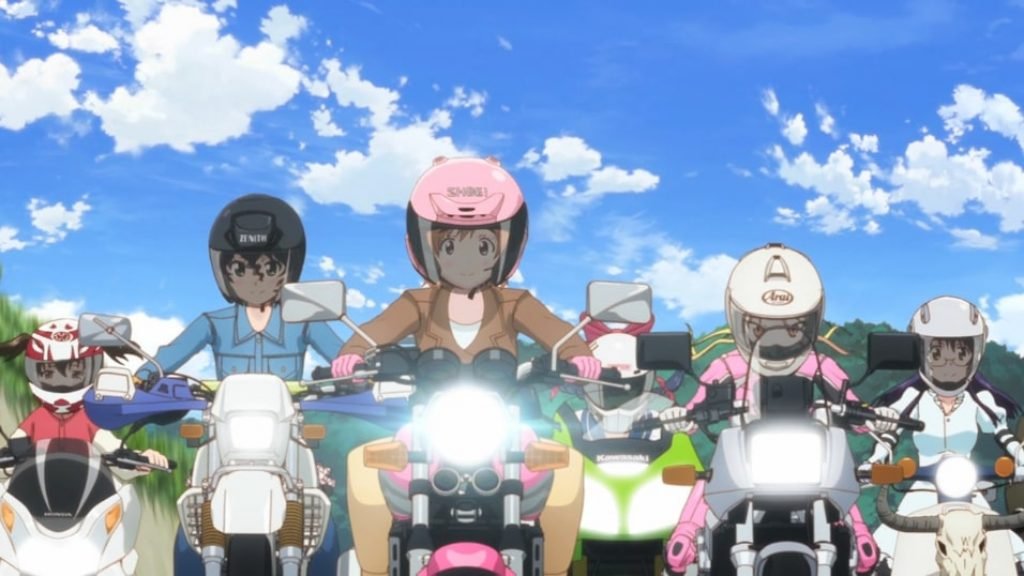 If you are a female bike racer or wanted an anime with female bike racers then none can compete with Bakuon. A one of kind bike racing anime about our protagonist Hane Sakura who after encountering the motorcycle enthusiast Onsa Amano one morning, is introduced to the motorcycle club. The club is filled with interesting characters that are sure to entertain you.
Join Sakura as she strives toward getting her bike license and experiencing the joys and hardships of riding motorcycles.
5. Oban star races
This is a futuristic bike racing anime in the 2082 setting where our planet earth has been invited to compete in the Great Race of Ōban, an intergalactic race whose winner can have one wish granted. Whatever the wish may be.
Our main MC is a girl named Eva Wei, an Earth student, escapes boarding school to find her father, Don Wei, president of Wei Racing. A great story about racing and the trials of life.
If you love racing and drama this is one great anime for you to binge-watch.
6. Futari Daka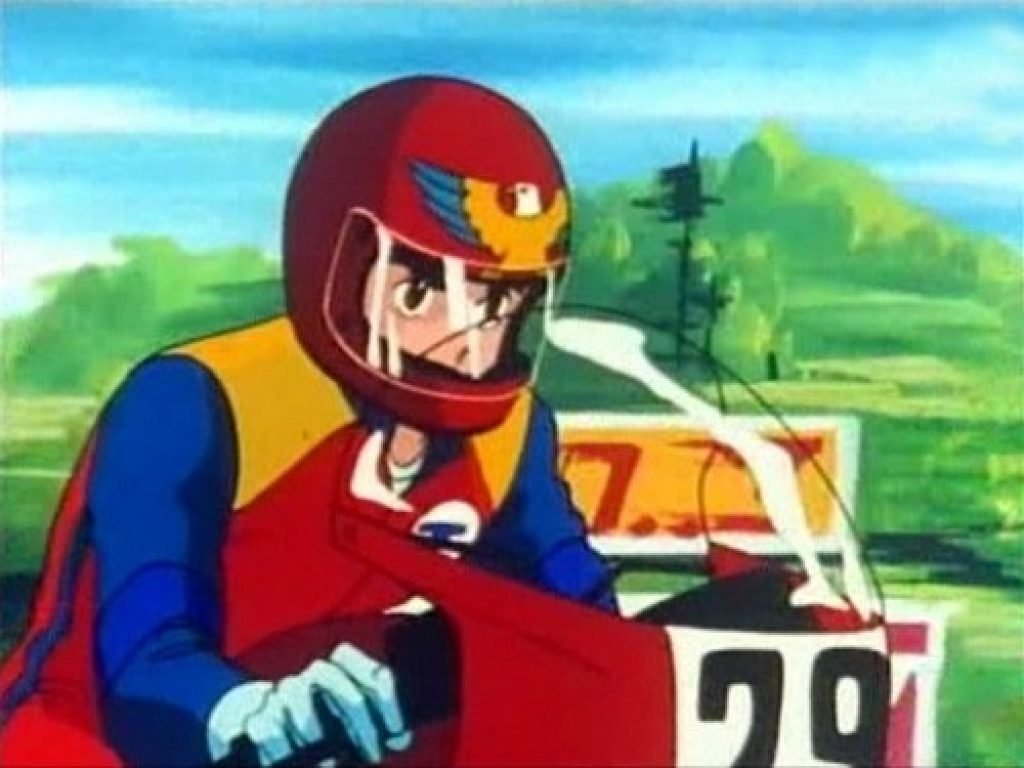 If you wanted a true racing anime about professional Moto racing then Futari Daka is perfect for you. It's quite an old anime but definitely, one of the best racing anime ever made. Taka Sawatari and his mother were attacked by a motorcycle gang and were saved by a mysterious young man who happened to be a professional racer Taka Toujou. A great story about rivals and racing that is sure to entertain you.
7. Master Of Torque
One of the more recent anime that is not that well known but is still a great watch for those who love bike racing. It's fun to watch with decent animation.
The story is a bit bland but the racing action is quite entertaining so I would still suggest watching it.
These were all the animes about bike racing. Only these any were made so we decided to list them all. The remaining are OVA's which are short movie-type animes that are also great to watch. So let's begin:
Bonus OVA Animes:
1) Circuit Angel: Ketsui no Starting Grid
Circuit angel is one of the few female riders based anime ever made. Mariko is a tough yet kind girl who loves riding motorcycles. She ends up in a race to settle things between the rich son of the bike maker and herself which shows off her true talents as a racer.
It's an OVA so it's quite short but a great watch.
2) Bakusou circuit roman twin
This is another great short ova anime based on circuit racing that I'm sure many of our readers will love. Despite being short it's entertaining and I wish they had continued it but alas.
3) Bari bari dentetsu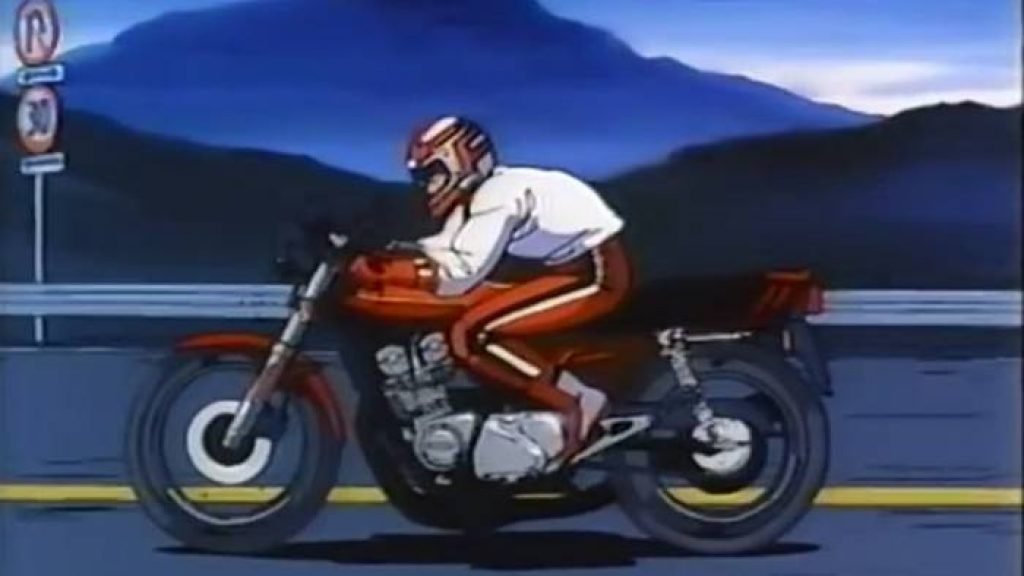 This is an anime movie about 4 high school seniors, who race on the mountain roads at night. They dream of being professional racers and thus refine their motorcycle skills on the harsh road.
It's a great movie for those who love bike riding.
4) Kaze wo nuke
This is one anime whose remake I wish to see. I mean the original was only a small OVA where a 16-year-old Satoshi Ichimonji fights his way from the novice grade up to Junior Cross championship in motocross racing.
It's fun to watch anime with motocross racing. It's quite the old anime so don't expect great animation.
5) Kentaurous no densetsu
An old ova that only a few of the veteran bike racing anime fans have watched. It's quite old and there are hardly any proper images for this anime.
Even I haven't watched this anime since I couldn't find it. If someone does let me know in the comment section below:
6) Aitsu to Lullaby: Suiyobi no Cinderella
One of the oldest bike racing ova with bike racing and romance combined. It's one of the underrated ova's that never made it big.
It's a short and sweet racing and romance story of bikers and the thrill of riding a bike. A decent watch.
That's all folks. These were the best bike racing animes and ova ever made. If we missed any great anime then do let us know in the comment section below.
Happy Anime Binge-Watching