Many anime fans wanted to know which are the best bike racing anime to watch in 2021. Since there were so few we decided to make a list of the 7 best bike racing anime of all time. If you haven't checked any bike racing anime yet then this list is sure to make you fall in love.
Yawamushi Pedal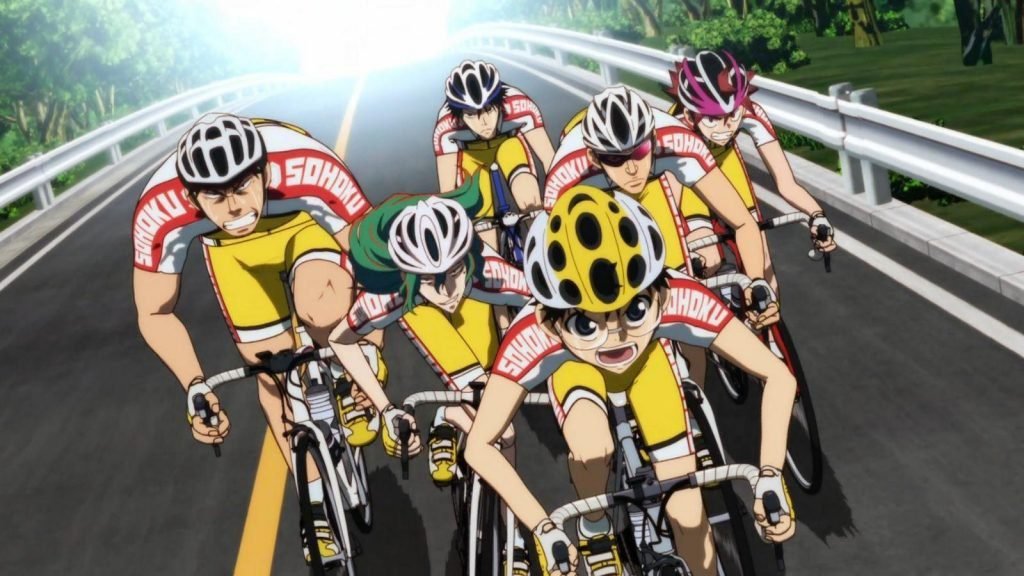 Sakamichi Onoda is the perfect example of why people shouldn't underestimate an otaku. Onoda wanting to make more friends who share an interest in anime decides to join the anime club..
Unfortunately for him, the anime club was disbanded because there were no members. This leads to him joining the cycling club where he explores the world of bike racing he never knew existed. An amazing anime about teamwork, passion and the thrilling world of cycle racing.
back to menu ↑
Overdrive
Imagine being the most mediocre high school student with a boring life and suddenly your crush asks you to join her brother cycling team.
Anyone who's as desperately single as Mikoto Shinozaki would have accepted that offer. I mean there are very few people who are that lucky.
Shinozaki in order to impress his crush trains hard like a madman. Turns out he really enjoys cycling and has a decent talent for it as well. Join his story of passion and hard work in the world of cycle racing as he dreams of tour de France.
back to menu ↑
Nasu: Summer in Andalusia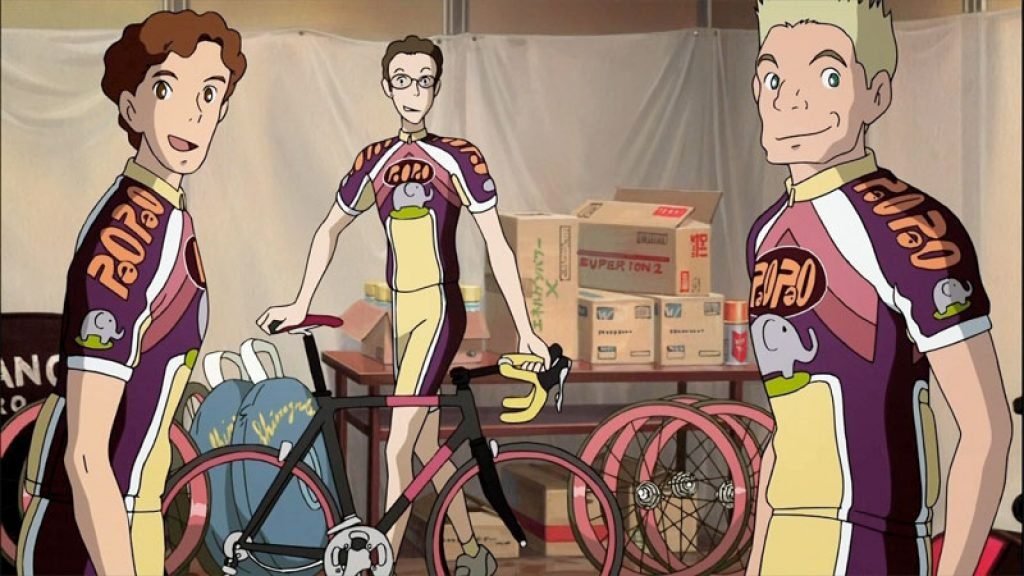 Nasu: Summer in Andalusia follows the story Spaniard cyclist Pepe Benengeli. An amazing cycling anime about the hopes and dreams of pepe who is facing all of lives troubles at the same time.
From almost losing his career to his ex-girlfriend marrying his elder brother. Nasu is the perfect anime to depict the struggles of adulthood and honestly one of the most inspiring animes.
back to menu ↑
Minami Kamakura High School Girls Cycling Club
Maiharu Hiromi our girl protagonist is an avid fan of cycling. On way to school she meets Akizuki Tomoe, who helps her learn more about cycling.
Gradually the two girls make new friends who love cycling and decide to form a Cycling Club. It's quite a simple anime with lots of fun and light-hearted comedy. It's not an intense anime like most on the list but is nonetheless one of the best cycling anime in the world.
back to menu ↑
Idaten jump
Idaten jump is a one of kind anime based on mountain bikes. The main protagonist is Sho Yamato who enjoys mountain biking. While he is riding his bike with his friends he accidently stumbles onto the world of X-Zone.
Now in order to get back to their world, they need to win 10 Gold Emblems and beat every other racer. Honestly its a really great anime to watch especially if you are under 18. It's tailored more to the younger audience so many youngsters would love to watch it.
Must read: Top 10 Basketball Anime of all time
back to menu ↑
Long Riders
If you wanted a relaxing yet fun to watch cycling anime then Long riders is the one cycling anime for you. Ami Kurata, a first-year university student falls in love with her first collapsible bike and empties her account without a second thought.
Now our female protagonist decides to enter the world of cycling with her new bike and friends who are willing to support her through thick and thin. A great fun to watch anime for cycling fans. It has great animation and is frankly quite good for entertainment.
back to menu ↑
Hill Climb Girl
This is another great cycling anime with a female protagonist Hinako. She is a high school girl who loves cycling and every morning she competes with her classmate hoping to defeat him in a race and ask him on a date.
But unfortunately for her, she is defeated every day. But Hinako refuses to give up. This time inspired by the great Bradley Wiggins himself. She rushes to the finish line with her view of the racing world. It's a short and sweet anime with obvious quirks. Nonetheless its a good time killer and a great watch.
That's all folks. These were the best Cycling and bike racing anime of all time. If I missed any amazing bike racing anime let me know. Would love to improve the list further. Happy Binge Watching Anime.