1. Hajime No Ippo
Hajime no Ippo is the best boxing anime ever made hands down. This boxing anime is what started making boxing come alive in the anime world. There are some older boxing anime but only Hajime no Ippo enjoyed success like no other.
The main protagonist of Hajime no Ippo is Makunouchi Ippo, who undergoes drastic changes from being a scaredy-cat boy to one of the best boxers in the world as the series progresses. When a professional boxer saves him from bullies he decides to try boxing. But when he takes up boxing, he shows his talent in boxing toe to toe with the best fighters.
2. Ashita no Joe (Tomorrow's Joe)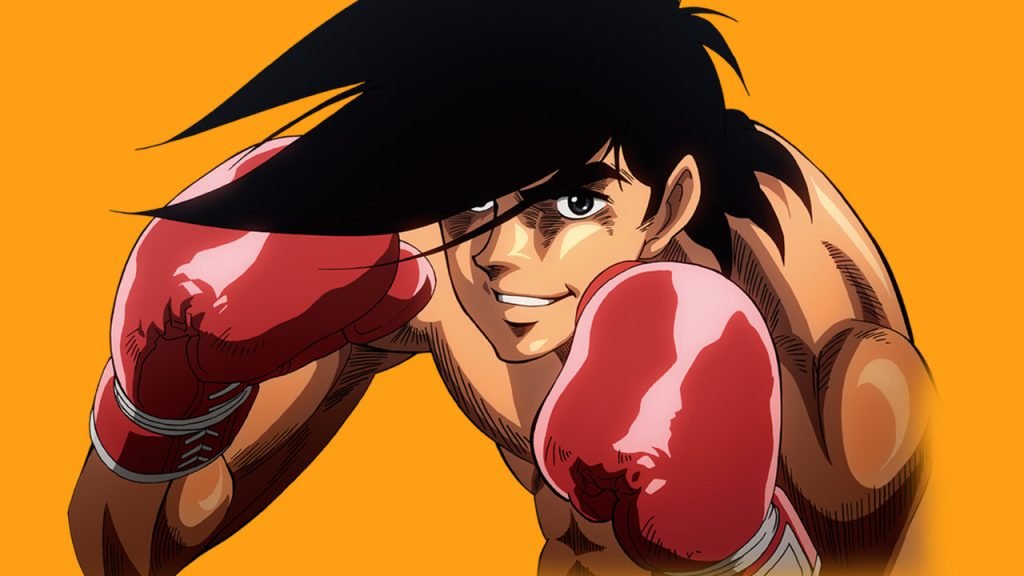 Ashita no Joe is the rocky of the anime world. A genre-defining series that brought boxing into the spotlight in the anime world. Ashita no Joe is a simple but inspiring story based around the young but troubled Joe Yabuki who finds his true calling as a boxer.
From a former delinquent to a future boxing champ. When an ex-boxer becomes Joe's trainer and helps him unlock his true potential you can see the true thrill of boxing through Ashita no Joe.
Must Read: Top 5 Rugby Anime of all time
3. Megalo Box
Boxing is one of the most inspiring sports on the planet. Something is awe-inspiring, watching the underdog beat the super-buff champion. Megalo box is one such anime with a mix of mecha and boxing. It's a fighting tournament for those with mechanical arms which reminds you of ATOM from the movie Real Steel. It's a single-season anime that is perfect for a binge-watch.
4. Levious
If you loved megalo box then I'm sure you will love Levious. The anime is based on a bit futuristic premise where cybernetically augmented arena fighters battle for fame and fortune.
If you wanted some brutal metal and boxing action then this anime is perfect for you. This anime is made by Netflix and thus it's pretty easy to get your hands on.
The story revolves around Young Levius who is one such enhanced boxer. Watch as he ascends to the rank of champions.
5. Ring ni Kakero
Ring Ni Kakeru is the perfect anime for boxing fans that are looking for anime like Hajime no Ippo and Ashita no Joe. It is an awe-inspiring tale of Ryuji and his sister Kiku who happens to be his trainer.
The story is quite similar to Hajime in some sense as he has a boxing rival whom he wants to beat no matter what. He also wants to achieve his father's dream of being the best champion boxer.
6. Ganbare Genki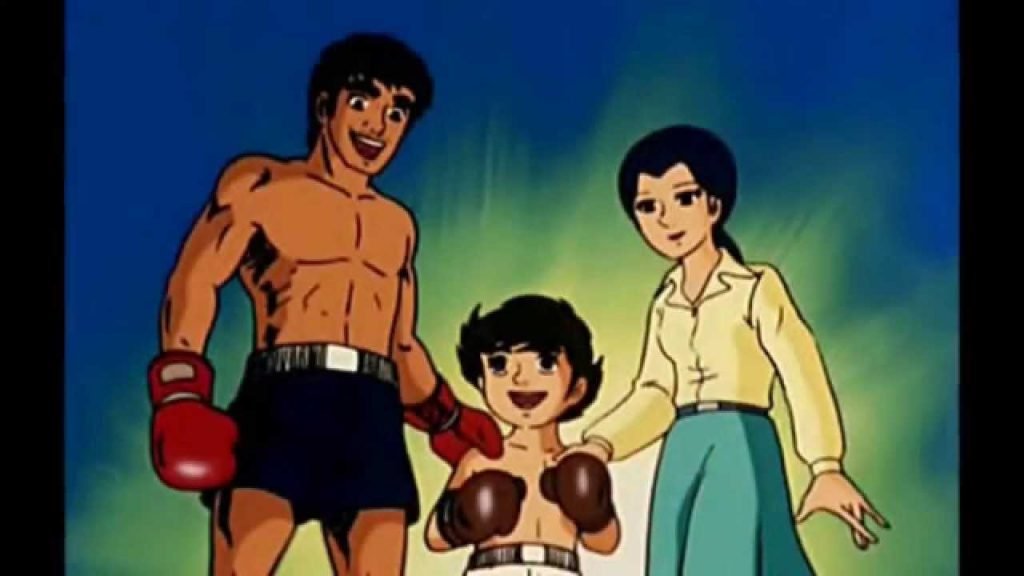 Ganbare Genki is probably the oldest boxing anime ever made. Our main character Horiguchi Genki is a young boy who grew up with his professional boxer father. Unfortunately, his father's career was ruined due to an injury and after which they kept traveling to different places hoping his dad would recover but alas instead his father passed away and Genki was adopted by his grandparents who opposed Genki's boxing ambitions.
Now secretly training every day to achieve his dream of being the best boxer in the world. It's a fun watch though the animation is too old so most people won't enjoy it.
7. Rainbow: Nisha Rokubou no Shichinin
This is one of the most grueling and intense boxing-based anime ever made. I wouldn't recommend it for kids. Mario Minakami along with five other teenagers has been arrested for criminal charges and has been sent to Shounan Special Reform School. All of them are assigned to the same cell where they meet older inmate Rokurouta Sakuragi—a former boxer. Now under his expert guidance, they start fighting against the brutal suffering and humiliation inflicted upon them by Ishihara, a sadistic guard, and Gisuke Sasaki, a doctor who takes pleasure in violating boys. Facing such hellish conditions, the seven inmates must now scrape together all the strength and skills to survive until their sentences are up but are they prepared to deal with the hell called Shounan Special Reform School
A harsh and brutal anime with a mix of boxing and prison life.
Extra Ova's and Movies Based on Boxing
The following are some of the OVA and movies that are based on boxing. They are not complete anime's so we have excluded them from our list. But if you have finished the top 7 Animes then you can try these ova's out. Many are old and some are incomplete so, to be honest, I don't recommend them.
1) Ayane High Kick
2) Rokudenashi Blues
3) Slow Step
4) Hou no Tenkousei
5) Joe vs Joe
6) Nozomi Witches
7) Buring Blood
8) One Pound Gospel
9) Eiji
10) Blazing Transfer student
That's all folks. These were the best boxing anime ever made. If we missed any great anime to add to the list then do let us know. Let us know what you think about our anime ranking. Have a great day.
Happy Binge Watching