Tennis is one of the niche anime genres that some anime lovers like. I tried to find the best tennis anime to watch but I couldn't find a decent one. So we decided to make our own list of tennis based sports anime. So for those who love tennis anime here are the top 10 tennis anime they need to binge-watch. Enjoy..!!
Prince of Tennis
My childhood favorite and still the best tennis anime ever made. If you love tennis then this anime will surely give you goosebumps. With amazing ball control and practice, Ryoma Echizen aims to be one of the best high school tennis players in Japan. Watch his story as he try to leave his fathers shadow and become one of the best tennis players in the world.
With hundreds of episodes, movies and Ovas its a amazing anime series that is a must watch.
back to menu ↑
Baby Steps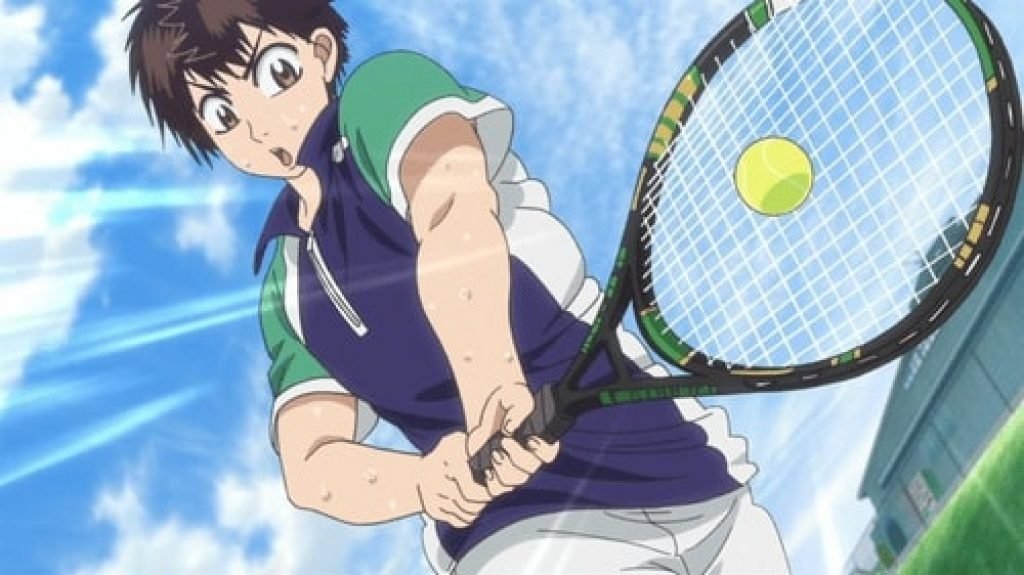 What happens when the smartest and most hardworking student decides to play tennis. Well, he starts doing his homework on tennis and literally so. An amazing anime about with our star student Eiichiro Maruo so uses algorithms and trigonometry for playing tennis. A must watch for maths nerds who wanna play sports.
If you ask tennis anime fans which they think should be ranked #1, you'd only hear two titles: Prince of Tennis and Baby Steps. Both are that good and it's fair to call it a tie to be honest.
back to menu ↑
Stars Align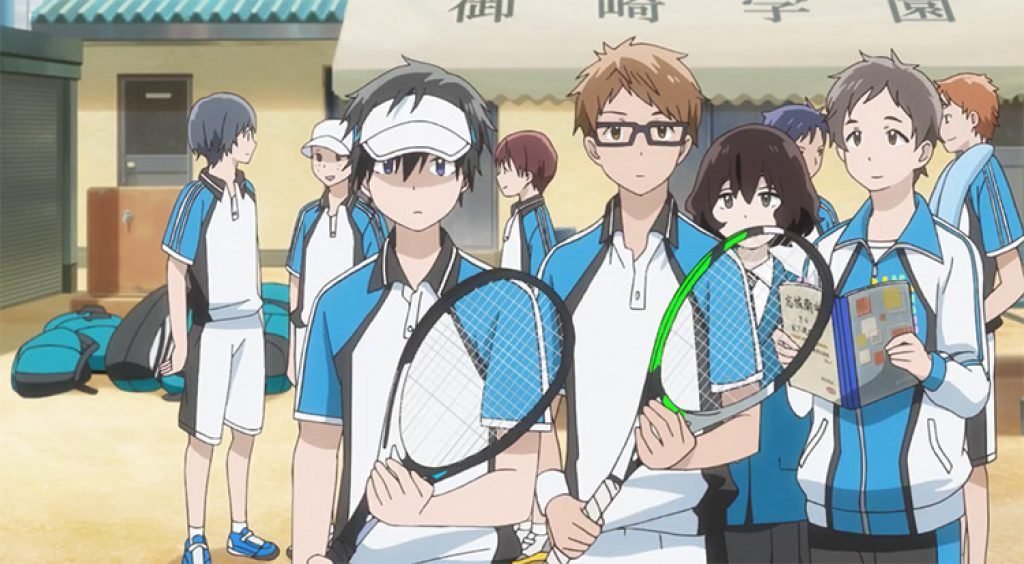 Stars Align is a tennis anime with our Protagonist Maki Katsuragi a talented athlete and player who now has to save a struggling tennis club in his new school.
It's one of those rare sports anime with a good plot and background story. A great tale of hardship and sports that every tennis player will enjoy. I am really hoping for the continuation of the series since it has a lot of potential.
back to menu ↑
Animation x Paralympic
Animation x Paralympic takes sports anime gameplay to a whole new level. I know this is not a dedicated tennis anime but the tennis part, or should I say wheelchair tennis, actually was awe-inspiring, to say the least. In Episode 3 where Eiichiro Maruo (from baby steps anime) matches up with an actual top wheelchair tennis player from Japan, Shingo Kunieda. The match was so superb that it gave me goosebumps.
I wish they made more of the series and continued it. I mean we need more series on Paralympics to show and portray the hard work and passion of Paralympics athlete's.
back to menu ↑
Aim for the Ace
This anime was made way back in the 1970s, which was later remade in different seasons and shows. This anime is about Hiromi Oka who's a high school student that wants to be a pro tennis player. Quite a simple story but as the series progresses you get to see the real-life issues faced by young people with a lot of drama and heartbreaks.
Its actually quite good and I recommend you watch it.
back to menu ↑
Teekyu
Teekyu is a tennis anime about four girls who are members of the Kamiedo High School's tennis club. This anime is for those who love fun and wacky adventures.
The story and characters are quite eccentric and are pretty much in overdrive all the time. It's a fun and comedy anime to watch with lots of wacky episodes. It also has quite a lot of fan service so I'm sure many will love this anime.
back to menu ↑
Softenni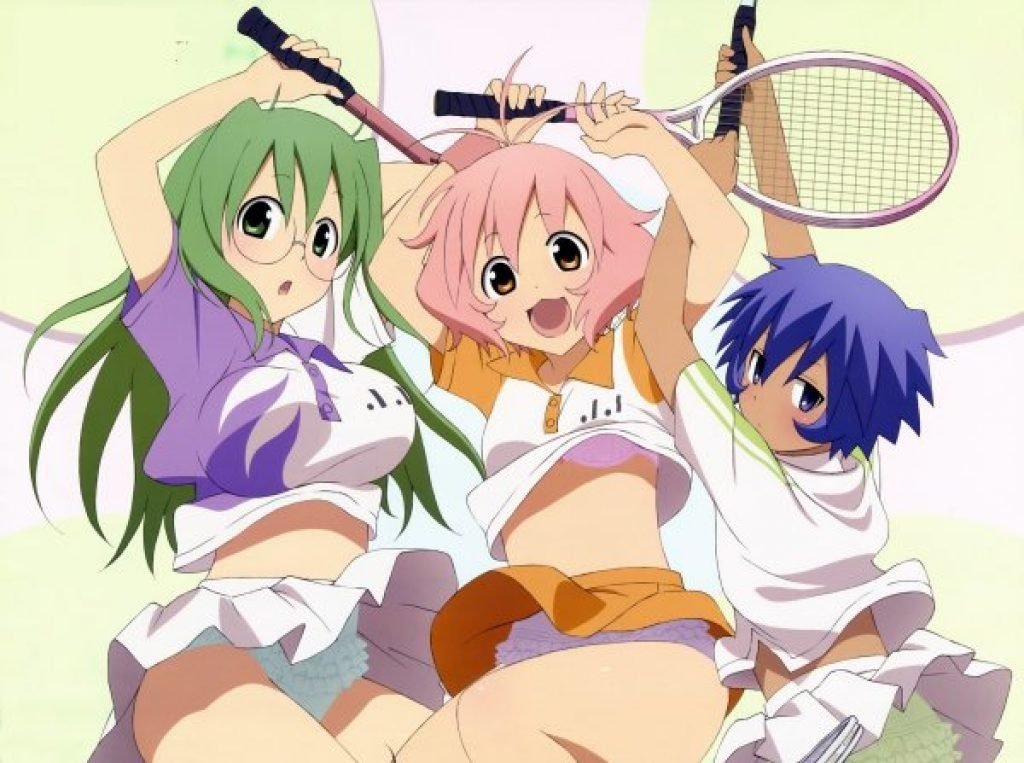 This anime is all about middle schoolers and their struggles in their tennis club. The plot revolves around their story as they make their way into the Tennis Nationals.
The anime is fun and entertaining with plenty of twists and turns. It's a decent anime with plenty of fan service. If that's your thing this anime is for you.
back to menu ↑
Ultra Maniac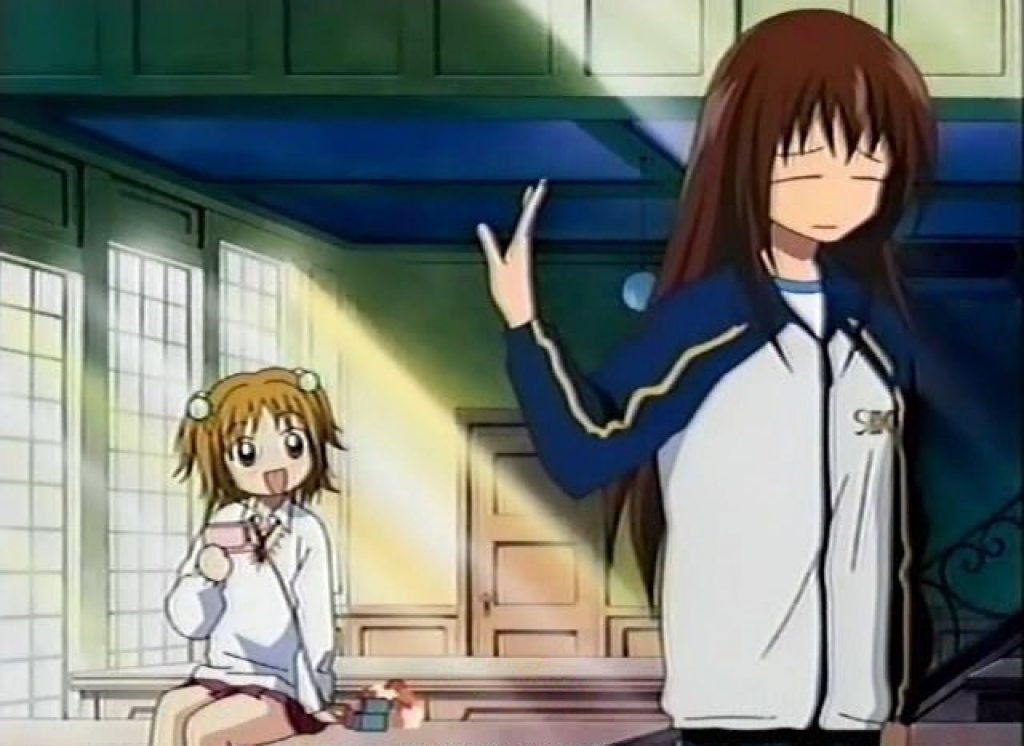 It's a light-hearted romance story about Ayu Tateishi, a nonchalant, calm & cool girl who's a member of the local tennis club. The reality is she joins tennis in hopes to impress her crush.
A fun light-hearted anime with magic, fumbles, and some tennis action as well. It's primarily a romance anime then a tennis anime. But there aren't that many tennis anime made so we included it in the list.
back to menu ↑
Usakame
Usakame is a spin-off, to be honest, and is just a decent watch at best. Its about four girls of a high school tennis club who are rivals. Its a spinoff with many characters to you might find it hard to keep up.
If you have finished everything else on the list then this is a good time killer. Its animation and comedy felt lame if you ask me but then again that's just my opinion. Still not a bad watch.
back to menu ↑
Happy!
Now happy is not an anime but a manga. There are so few anime on tennis that we had to add a manga to complete the top 10 tennis anime list. Its definitely one of the best tennis manga's ever written so I do recommend you read it.
Happy! tells the story of the not-so-happy Umino siblings who are completely drowning in debt due to her brother's loans. Miyuki, who is already being harassed by yakuza decides to try her hand at professional tennis. It's a great story with the struggle and hard work of being a professional tennis player. It's a great manga that I recommend every tennis lover to read.
That's all folks. These were the Top 10 tennis anime of all time. If I missed any anime do let me know in the comment section below.
Happy Binge Watching Anime.