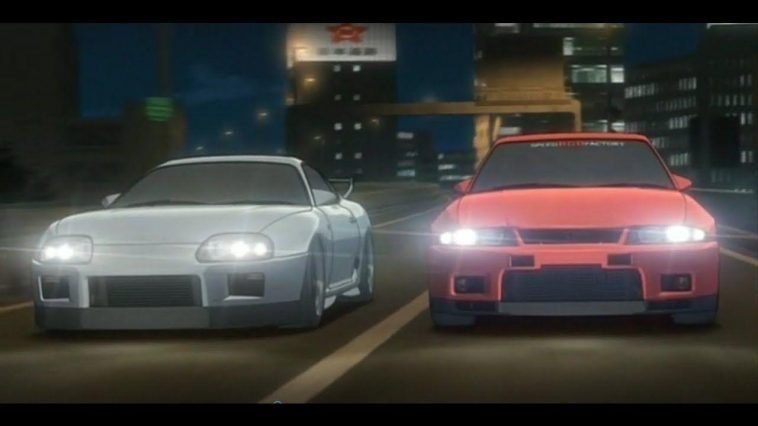 Hey, welcome to animerankers.com! 
Today we decided to embark on a journey to rank the Top 20 Best Car Racing Anime. So here it is. 
Hope you like it. 
20. Chou Soku Henkei Gyrozetter 
The New Yokohama Center is the famous city of the future promoting the widespread use of AI cars and is home to Arcadia Academy, an educational institution founded to educate the next generation of AI car specialists. Kakeru and Rinne thought they were typical Arcadia students until they discovered that the school is a facade for a secret defense agency, and the two of them are about to become mech pilots! Now the duo, along with their other friends, must race and fight to transform cars to stop the plans of the bad organization Zeno. It was one of the top car racing anime.
19. Arrow Emblem: Grand Prix no Taka 
Takaya Todoroki is a cocky, aspiring racing driver who dreams of being successful. After losing his father, an American military officer, and a skilled fighter pilot, Takaya has set himself the goal of following his dreams and one day of racing and winning in a Formula 1 car. During the first game, Takaya crashes a car and wakes up in the hospital feeling depressed and abused. There, a mysterious masked man approaches him, who gives him another chance to prove his skills: Takaya will join the elite team of drivers and even test a prototype vehicle! Does Takaya have what it takes to race to the top? It was one of the top car racing anime.
18. Speed Racer 
Speed ​​Racer drives the fantastic Mach 5 race by race, although the prize money is not his real goal: he wants to be the best driver in the world and batter Racer X (not knowing that Racer X is his lost brother ) The races are not on the boring circular tracks you'd expect; instead, they tend to become involved in rural areas and uneven and unsafe terrain. This is where the special features of Mach 5 come in handy, such as super grip tires and jump struts. Speed ​​has to deal with villains as well, from unscrupulous racing drivers to thieves and spies. 
17.  eX-Driver the Movie 
The ex-driver's championship in Los Angeles attracted the best racing teams from around the world, including the Japanese team Lorna, Lisa, and Souichi. However, upon arriving in the United States, they face malfunctioning vehicles, multiple hijackings, and allegations that sponsors are illegally betting on the final race. When these conspiracies disrupt the race itself, international teams of ex-drivers are forced to put aside the competition to stop the criminal's vehicle and bring it to justice! It was one of the top car racing anime.
16. Tomica Hyper Rescue Drive Head: Kidou Kyuukyuu Keisatsu 
To respond to disasters beyond human comprehension and the increasing complexity of crime and mishaps, the Mobile Rescue Police Hyper Rescue (an organization newly established by the government primarily to save lives) has developed "Drive Heads" which specialize in police, fire, and rescue capabilities. Elementary school student Gou Kurumada and other children who prove fit become drivers and join forces with the mobile rescue police and other adults. It was one of the top car racing anime.
15. Dash! Yonkuro 
History is a series of races along imaginative paths and runs to match the course of the race. The story will focus more and more on what the true Emperor is, and will be discovered with so many mini titles that will be comparable to Emperor Yonkuro, the epilogue to the epic Raid of Hell challenge in this race will challenge a group of thugs looking to take advantage of the Best races of Mini 4WD to be able to retrieve the hidden treasure. The plot focuses on brother and sister, Tatsuya and Kiyoko, children of a scientist at Twin X facility.  
This story is used by the popular Protagonist Hinomaru Yonkuro. It was one of the top car racing anime.
14. Cyber Formula Double-One 
The champion of the 10th Cyber Formula Grand Prix Hayato Kazami now faces new challenges in the 11th. Though his Asurada is still with him, other racers have upgraded their cyber machines to faster and stronger models; nevertheless, Hayato manages to stay in the game. Suddenly, Schumacher decides to make a comeback and challenges both Hayato and all of the other racers. Does Hayato have what it takes to beat Schumacher with his brand-new Super Asurada, and consequently win the 11th Cyber Formula Grand Prix? It was one of the top car racing anime.
13. Future GPX Cyber Formula 
In the new century, racing machines equipped with complex computer systems are called Cyber ​​formulas. Hayato Kazami, while delivering a new cybernetic machine to Sugo's team, is attacked by an unknown organization trying to steal this new machine, called Asurada. Unknowingly, Hayato climbed aboard the Asurada and led him to safety, but now no one can lead the Asurada. Along with Asurada, Hayato must take on the challenge of being the youngest Grand Prix driver to keep Sugo's team's dream. Now Hayato has to face the challenge of winning the Grand Prix while discovering the true intent of the mysterious organization trying to steal the Asurada. It was one of the top car racing anime.
12. Wangan Midnight 
Asakura Akio is a young student and street driver who has a beloved car – the Nissan Fairlady 240 from the first generation S30. Immediately after discovering him in the junkyard, he is drawn to an attraction that later turns into an obsession. After repairing the car to its former glory, he and his friends took it to the highway called Wangan to challenge its king, the "Black Bird". The more Asakura learns about the car and its dark history, the more she wants to master the driving of this dangerous "Akuma no Z" (From the devil) and win the title of Master Wangan for himself. It was one of the top car racing anime.
11. Lupin III: Part V – Is Lupin Still Burning? 
A special show celebrating Lupin's 50th anniversary! Lupin received an invitation from Mr. X Dimension to participate in the race. Goemon questioned Lupin's willingness to participate. Although he knew it was a trap, Lupin's eyes were fixed on the legendary golden statue in the mansion near the racecourse. . The gang has a plan to obtain the statue, but Mr. X has other plans for Lupin…send him back to the past and change the key events that are currently close to his gang! It was one of the top car racing anime.
10. Initial D Extra Stage 
Mako and Sayuki make up the well-known Usui street racing team known as Impact Blue. Mako drives and Sayuki tells her what to do. After the Myougi Night Kids were defeated by the mighty Emperor's team consisting entirely of Lan-EVO, news spreads quickly. Since Myougi and Usui are neighboring cities, Shingo of the Night Kids, Sayuki's childhood friend, comes to warn them about the power of these cars. But after breaking up with her boyfriend, does Mako want to continue street racing at all? It was one of the top car racing anime.
9. Initial D Extra Stage 2: Tabidachi no Green 
For the novice street racer Itekani, the thrill of downhill racing is nothing compared to the chance to meet his ex-lover and Sileighty driver Mako who is eager to meet.  
Wanting to apologize for his actions when they were last together, the two agree to get together to talk. However, arriving two hours early, Itekani's good nature gets the better of him and he helps a stranded old man by driving him across the island. Will he make it back in time for Mako, or are they fated to drift apart once again? It was one of the top car racing anime.
8. Initial D Battle Stage 
Takumi has an innate ability to drive cars. Although he is not interested in street racing, circumstances force him to take part and face the best racers in the area. How does Mt. Akina's best downhill rider, proudly defends his homeland and fight against many talented rivals, and enjoys racing more and more with each battle and developing his racing talent? Can Takumi keep winning with these experienced drivers with her unsurpassed and weak AE86? It was one of the top car racing anime.
7. Initial D Battle Stage 2 
Project D members set out to improve their driving skills by moving beyond Akina's mountain roads and into the surrounding prefectures. By challenging other street racing teams such as the ruthless Seven-Star Leaf and professional racing school Todo-juku, Ryosuke, Keisuke and Takumi mature into confident and technical drivers. However, with the mighty ER34, the bold Cappuccino, and the thug Evo, Project D has a job for them! 
6. Capeta 
Capeta Taira has spent his young life as a nice son to his hardworking and impoverished widower father. Only once did his father see him display personal desires or needs – when he saw a model car in a toy store. Despite the lack of cash, his father devised a naive plan to give Capeta the ultimate gift: his dreams came true. From humble beginnings, Capeta, with the help of his father and good friends Nobu and Monami, begins his amateur career as a kart driver, striving for the ultimate prize – promotion to the professional ranks of Formula One racing. But will his poverty make his dreams fail? 
5. Initial D Legend 1: Awakening 
Takumi Fujiwara High school student works as a waiter at a gas station during the day and a delivery boy at his father's tofu shop late at night. Little did he know that his precise driving skills and his father's modified Toyota sprinter AE86 Trueno made him the best amateur road racer on Aquinas highway. Because of this, racing teams across Gunma Prefecture challenged Takumi to see if he has the conditions to become a road legend. 
4. Initial D Third Stage 
After many trials and victories, Takumi finally won the title of Akina's downhill hero. Now genius Takahashi Ryousuke makes up a team of Gunma's top street racers. After his talented brother, Keisuke has been recruited, Ryousuke approaches Takumi and offers him a place on this professional racing team. Before responding to this proposal, however, Takumi wants to put his skills to the test once more and see if he is worthy, and his target is Sudou Kyoichi, who has defeated him once. Will Takumi pass the last test he prepared for himself? 
3. Initial D Second Stage 
The Gunma region is under attack by the fearsome Emperors, a street racing team that only rides the mighty Lan-EVOs. With the ambition to conquer the entire region in one month and the most powerful four-wheel drive cars, the Kyoichi and the Emperors have decided to take revenge on Takahashi Ryousuke, their archenemy. Along with the undefeated downhill hero Takumi, Ryousuke is everything that stands in the way of Kyoichi and his gang. But winning will be a tough task do drivers from the Gunma region stand a chance? 
2. Initial D Fourth Stage 
Takahashi Ryousuke has always dreamed of becoming a legend among street racers, and with the formation of Project D, a team of highly skilled drivers, this dream is finally starting to materialize. Ryousuke leads the team, talented Takumi dominates downhill races with his AE86, and talented Keisuke takes down foes in uphill races with his FD. A talented group of drivers set off together on expeditions beyond the Gunma region and face powerful enemies; and for Ryousuke, the battle to finally make his dream come true has just begun … 
1. Redline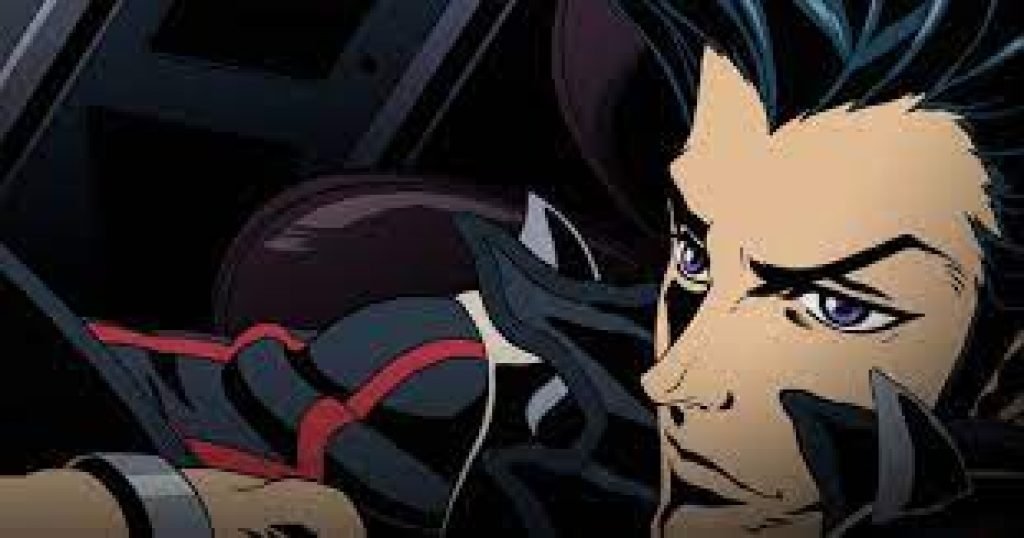 In an age where hovercraft reign supreme and wheeled vehicles are a thing of the past, one group of dedicated speedsters is working towards the ultimate goal: competing in the famous Redline race. In a battle without limits, where everything goes from nitro boosters to total war and dirty tactics, players must be prepared for anything. After losing in the Yellow line qualifying race, "Sweet" JP finally gets an opportunity to participate as a substitute in Redline.  
However, with his car in need of a complete overhaul, the Roboworld government is using all its military strength to prevent a race and a host of the best drivers in the universe. 
Are you also intrigued by these breathtaking racing anime? If you are looking for something unique and exquisite to document your love and interest in cars and your favorite characters, custom car lapel pins would be a really fun way to do so. You can design your car pins in a retro style or any style you want. They are also very versatile, you can keep them in your collection or use them on clothes, hats, etc. GS-JJ.com provides high-quality pins with the lowest prices and fast shipping. Get to know more now!
That's it, folks! Hoped you liked it, if yes, don't forget to like, comment, and share with your friends. 
Have a Good Day! 
Also checkout -> Top 25 Magic Anime