Historia is bashful, kind, and unsure of how to engage with others when she takes on the Krista persona (likely due to her isolation as a child). Historia's drive to demonstrate compassion to others, according to Ymir, originates not only from a desire to acquire their respect but also from a desire to be viewed as a good person by those around her. This is most likely due to her being denied other people's respect as a youngster and being led to feel she was a mistake. Historia's recurring and intense suicidal tendencies, in which she professes a desire to die in such a way that others will not despise her for being at all, are the most eloquent embodiment of this propensity.
"I Don't Care About Your Reasons Or Your Secrets! No Matter What Happens, I'm On Your Side!"

Historia Reiss
"I May Be Humanity's Enemy But I'm Your Friend, Eren. I Can't Be A Good Girl And I Don't Want To Be A God. But When I See Someone Crying, Saying No One Needs Them, I Want To Tell Them It's Not True."

Historia Reiss
"I Have To Say Goodbye."

Historia Reiss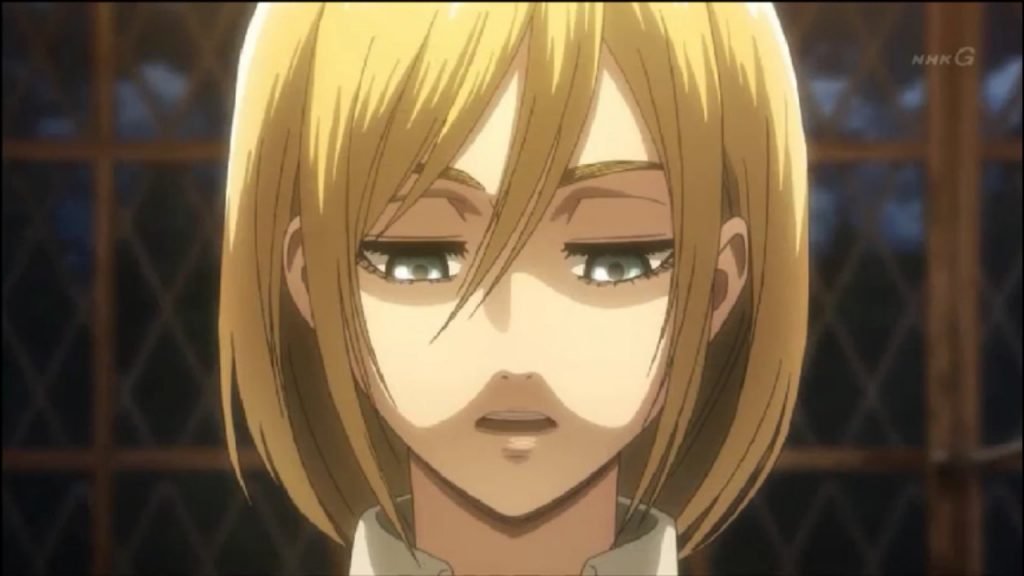 "It Can't Be True. I Don't Want It To Be."

Historia Reiss
"I'm So Happy That The Worst Didn't Happen."

Historia Reiss
That's all folks! These were the best famous quotes of Historia Reiss from the anime Attack on Titan. If you know any more awesome quotes do mention them in the comment section below. We would love to hear from you!