The main characters depict the actual image of the mangas. So today we decided to embark on a journey to rank the Top Mangas With Clever Main Characters. Hope you enjoy it.
Dr. Stone 
Mysterious events caused humans to become fossilized for more than 1000 years. Sengoku Ishigami woke up in a world where the whole community has been wiped out. He starts working to find out what has caused the events that occurred. He also wanted to heal those who were still paralyzed. Peace will not last forever because others managed to break out of the stone, and wanted to create a world of their own where priority would be given. It is one of the Top Mangas With Clever Main Characters.
The Ascendance of a Bookworm  
A book-loving student dies in an accident and is reincarnated in a world that she knows nothing about. She takes the form of Maine, the five-year-old daughter of a poor soldier. The world she was reborn in has a very low literacy rate and most of the books do not exist. She would have to pay huge sums of money to buy it. Maine decides to become a librarian and create the books own books. The story begins with her quest to create books so that she can live with them. It is one of the Top Mangas With Clever Main Characters.
The Apothecary Diaries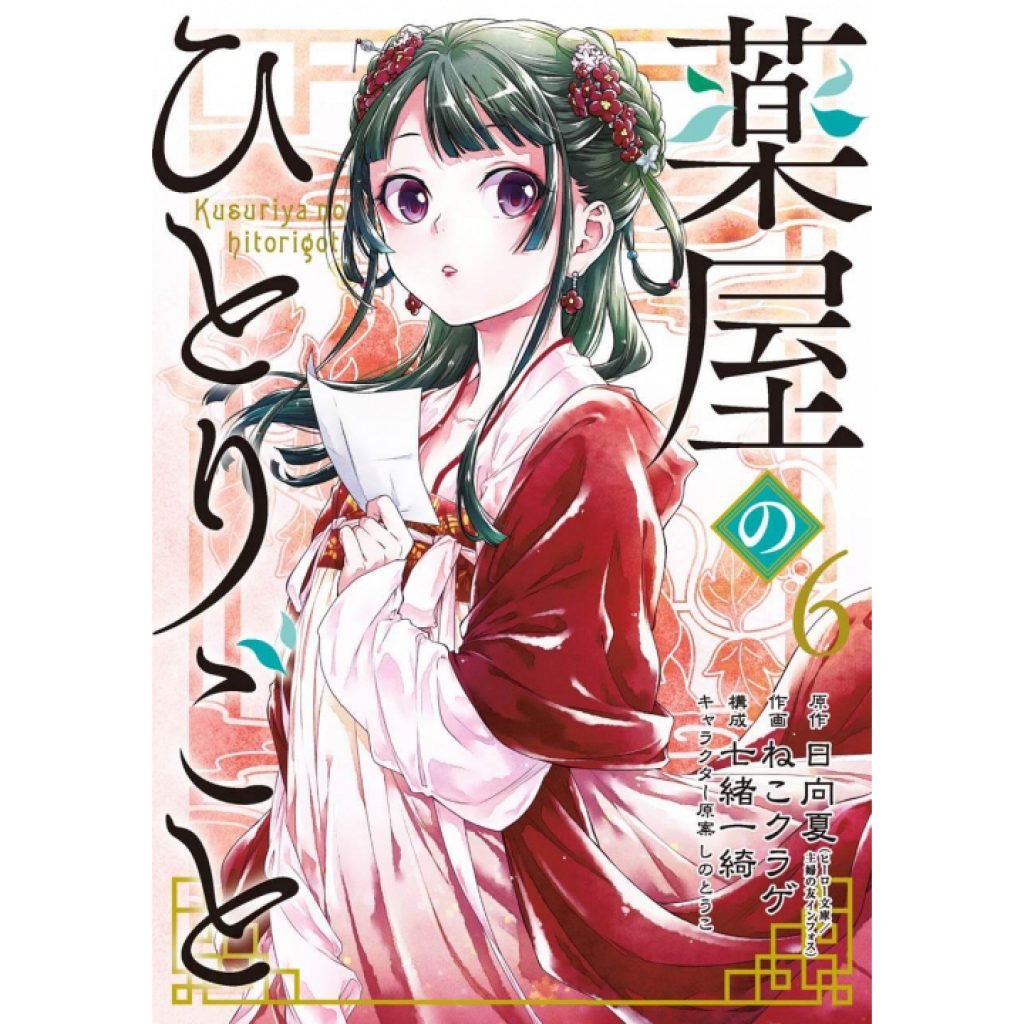 A young woman named Maomao is trained in the art of herbal medicine and was forced to work as a servant in the inner palace. Even though she misses her life outside, she does not miss life in the grind. Her intelligence to break the curse attracted the attention of Eunuch Jinshi and is promoted to assistant food taster. But Jinshi has other plans for the former apothecary and soon Maomao returns to brewing potions and something else.
Doctor Elise: The Royal Lady with the Lamp 
The youngest professor of Korea's leading Medical College is Dr. Song, who was a princess' royal brat in her previous life. As she is about to meet her untimely death overseas, she wakes up again as Princess Elise. With mastery in medical knowledge and as a master of surgery, this is her chance to mend past relationships and heal the plagued empire, or will fate repeat itself? 
One Outs 
Toua Tokuchi is a professional athlete who has taken to the streets with an impressive record in street sport. He has an outstanding record of 499 wins and zero losses in "One Outs," a simplified version of baseball. In this sport, just a hitter and a pitcher are used. Toua is later on contracted according to which for every out he pitches, he would get five million yen. But there was a twist and for every run, he lets up, he will lose fifty million yen. 
Konjiki No Word Master 
Okamura Hiiro loves books and just wants nothing but to read them in peace. This changes when he is called to another world with four other classmates, who are said to be the peoples' savior. Hiiro decides to embark on an adventure as he cannot see that he is engaging with the people who summoned him. It quickly becomes clear to him that only he has the power these people need to be saved. 
Accomplishments of the Duke's Daughter 
Iris is an otome addict with no time for romance. As she leaves for work she is hit by a truck. Instead of dying, she finds herself in the world of the game she had played. However, she does not reincarnate as the main character of the game. Instead, she starts her new life as an antagonist of the game and she is sent to a monastery for the rest of her life.
Kaguya-Sama: Love Is War 
At the Shuchiin Academy, student council leaders Miyuki Shirogane and Kaguya Shinomiya are seen as the perfect couple. Although the entire school sees them that way along with their mutual feelings for each other, the two are unable to determine how they feel, which starts a war between them to see who can force the other to admit it first. Full of comedic moments and intelligent strategies that can go wrong at any time, it is surely the perfect story for many to read. 
Kami nomi zo Shiru Sekai 
Keima Katsuragi, known online as the legendary "God of Conquest," can win any girl's heart. He arrogantly accepts an anonymous offer to prove his superiority in dating simulation games. He is deceived to help a demon from hell named Elucia de Lute Ima on his mission to retrieve runaway evil spirits. Kaima discovered that the only way to catch these ghosts is to conquer what she hates most. 
Who Made Me a Princess 
Athanasius was killed at the hands of her father, Claude de Alger Obelia, the cold-blooded emperor. It was just a silly bedtime story until one woman wakes up and suddenly discovers that she has become an unfortunate princess. However, she needs the plan to survive him. Will live as quietly as possible, save enough money to escape, or will she sweet-talk her father?
So that's it, folks. Hope you enjoyed it. If yes, don't forget to like, comment, and share with your friends.
Also, check out-> Top 15 Medieval Age Manga