The main characters depict the real image of the whole story. So today we decided to embark on a journey to rank the Top 10 Manga Where The Main Character Time Travel, hope you enjoy it.
Murabito Desu Ga Nani Ka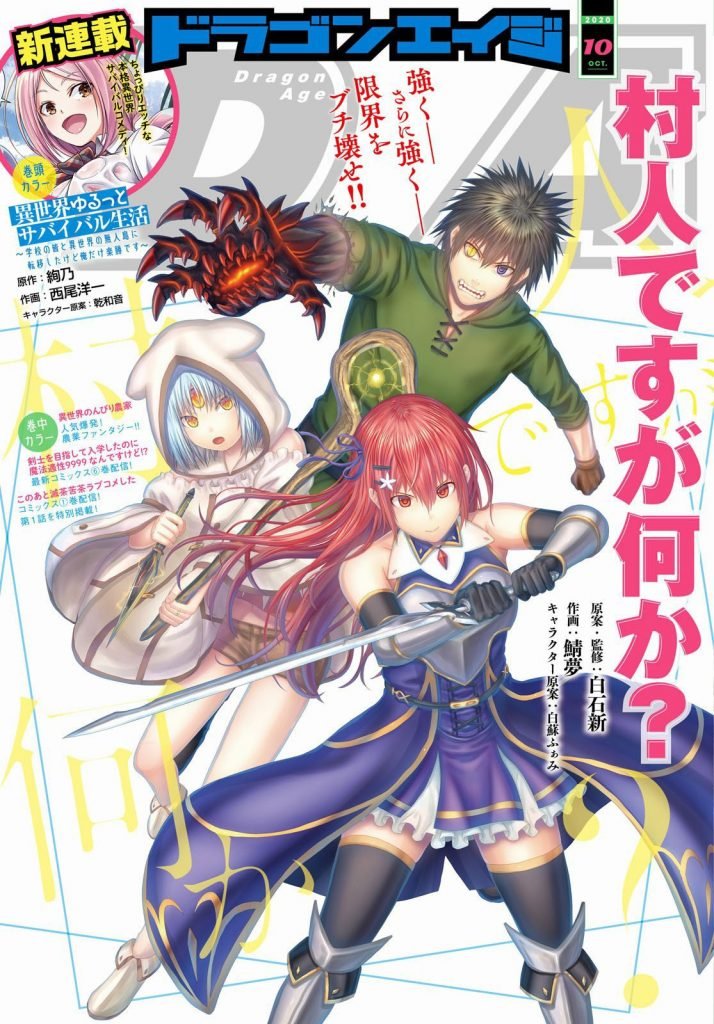 Ryuto Iijima reincarnated into another world as Pipa Lute Macklen. The most suitable occupation for the body after reincarnation is a villager?  Even his class is just an ordinary farmer, obviously very poor. In this world where there are goblins and dragons, there are many stories about adventurers and magicians. However, here, a person's profession is largely reflected in their status, and Ryuto really can't expect himself to be OP. This is a story about the Dragon Man becoming the strongest despite being a villager. 
Tsuyokute New Saga  
The demon invasion is over. The hero Kyle Leonard defeated the Demon King with the help of his companions and brought peace to this land. Although the battle is over, the land is in ruins. Most of the heroes fell one by one, leaving a fatally wounded Kyle as the only survivor. 
As his power gradually weakened, Kyle inadvertently activated the mysterious artifact in the lair of the slain lord and was sent back in time for a few years before the conflict. Suddenly there was a second chance, and Kyle reunited with his swordsman friend Seran and martial artist Riize.  
The team must once again assemble a fighting force and use Kyle's knowledge of the future to prepare the world for an unknown war. 
Sayonara Ryuusei Konnichiwa Jinsei 
The strongest immortal dragon allowed himself to be killed by a hero. Just as he was about to sleep forever, he found himself reborn as Dran, a villager on the border. Working in the fields, hunting forest animals, and having a warm life filled his heart with joy that he had never experienced in his dragon life. One day, while patrolling the forest near the village, he encountered a powerful army of demons.
Tales of Demons and Gods 
Killed by the Holy Emperor and reborn as a thirteen-year-old self, Nie Li got the chance to be reborn. A second chance to change everything, save his beloved and his beloved city. He will once again fight to the death with the Holy Emperor. With the vast knowledge accumulated in previous lives, he will have a new starting point. Although he was the weakest at first, there is no doubt that he will climb in the direction of the strongest. 
Cultivating the strongest technique and using the strongest demon spirit, he will surely reach the pinnacle of martial arts. Past grievances will be resolved in the new life. 
Saike Mata Shite mo 
Saike Kuzushiro is a third-year college student. He spends his time listening to non-Asian music. Besides, he also likes to take notes in class, thanks to his very flexible skills. But now, he has no dreams for his future. Her friend Mikan Karatachi dreams of joining a major art school that is passionate about painting. After class, Mikan was hit and killed by a truck while trying to see the kappa walking on the water. In the face of the tragic scene, Saike could do nothing and would regret not dying for him. When his friends had them, he had no dreams. If you accidentally fall into the water, Saike will faint and wake up at home. Saike will later discover that this day of his life is the same as the previous dark day.
Kouritsu Kuriya Madoushi 
The comic series tells the story of Zeff Einstein. The mage has mastered red magic all his life and was eventually recognized for it, but the new spells he soon created revealed that his talent for red magic is at his lowest level. 
Thinking of his wasted effort, he was distressed. He created a spell to return his old self to a young body. Together with the determined "genius" mage Millie and the handsome swordsman Claude, he plans to be more effective in Master magic time. 
All you need is to kill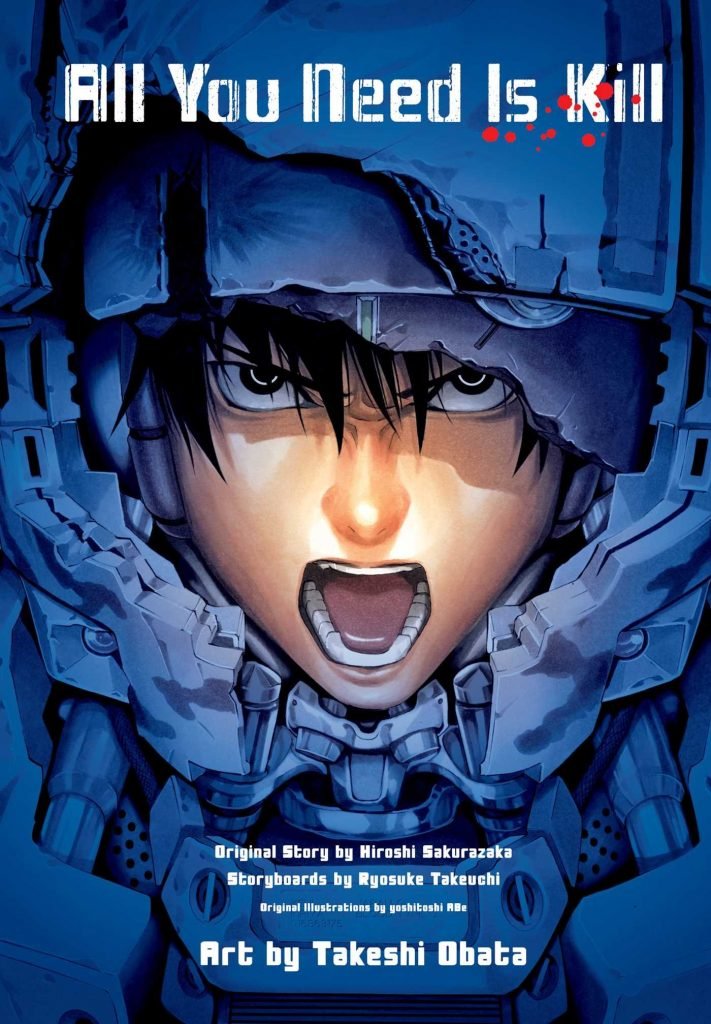 After five years of unspoken feelings, the high school student Taiju Ooki is finally ready to confess to Yuzuriha. However, when Taiju began to confess, a dazzling green light shone on the earth, petrifying human beings all over the world turning everyone into stone. Thousands of years later, Taiju wakes up to find that the modern world does not exist at all because it flourishes naturally during the years when human beings are still. In the world of stone statues, Taiju met another living human being: his friend Senkuu who loves science, he has been active for several months. Taiju learned that Senkuu had formulated a grand plan to start the full revival of civilization with science. Taiju's muscles and Senkuu's brain combined to form a strong partnership, and they soon found a way to revive those who were petrified. 
Again!! 
Kiichiro Imamura has blond hair, ferocious eyes, and a menacing demeanor but He is a  third-year high school student and is not a criminal. Being afraid and having no friends is the reason why he and Aki Fujieda buried their faces on graduation day. 
The two later woke up from the painful experience in the bedroom. However, they found that they did not graduate, but attended the entrance ceremony three years ago. Since there is no obvious way to return to the present, Imamura is determined to relive the high school life he missed, starting with joining the cheerleading team. But in the face of the difficult club President  Usami Yoshiko, starting again is easier said than done. 
A Distant Neighborhood 
Hiroshi Nakahara is an office worker in his 40s who returned to Tokyo from a stressful business trip. When he boarded the train at the huge station in Kyoto, he felt tired and had a hangover. When he woke up, he found that he was going back to the town where he grew up. The memory of his mother surfaced, and he realized that he was the same age as her when she died. After arriving at Kuroyoshi, he crossed the distant block to the cemetery and his mother's grave. Here, under the moon in the evening, he was sent back to his 14-year-old body and life, while retaining all the characteristics and experiences of an adult. Will he change his past, or will he be reliving every painful moment forever? On the day his father disappeared inexplicably, his mother died. Can he see his wife and daughter again? 
Hiraheishi Wa Kako Wo Yumemiru
It describes in detail the life of an intermediate soldier who died at the end of the war with the demons. Fortunately for him, he woke up to find that he was a baby, years passed in the arms of his biological mother. To avoid a series of tragedies that keep his loved ones away from him, he used the advancements in swordsmanship and magic developed during the war (as we all know, war is a time when many scientific breakthroughs often occur), and tried his best to prepare for the invasion of the demons, and Strengthen yourself with maximum efficiency. 
So that's it, fellows! Hope you enjoyed it. Don't forget to like, and comment. and share with your friends.