Miria is a great leader because of her ability to design plans and her tolerance for others. This is counter to the Organization's goals, and Miria takes the deaths of people under her command personally, much as she cares for Claymores' lives even though they are Organization victims. She isn't the type to take sides in intra-unit squabbles. In their Awakened Being hunt together, despite Helen's constant complaints about Clare, Miria argues that "every team member is vital" if the entire group is to achieve and survive.
"The Organization that makes our bodies like this…and disposes of us like that after we're of no use…I cannot forgive them."

Miria
"A weapon that allows humans to turn into a monster."

Miria
"If its just for killing Yoma, isn't it a little to solid and sturdy?"

Miria
"I declare rebellion."

Miria
"Even though you died before i didn't want to kill a fellow warrior…."

Miria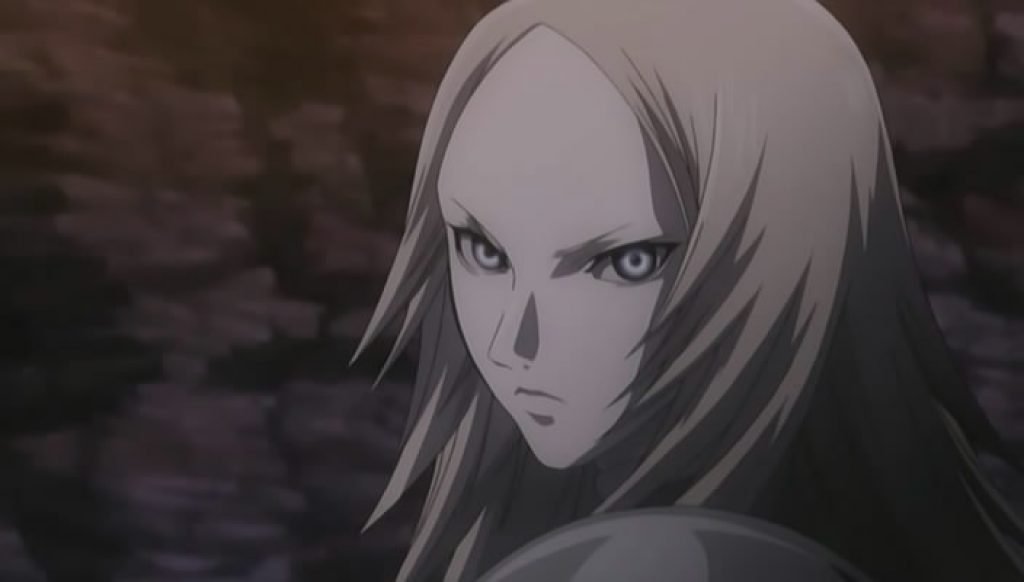 That's all folks! These were the best famous quotes of Miria from the anime Claymore. If you know any more awesome quotes do mention them in the comment section below. We would love to hear from you!