Manga's main characters are depicted to be too over powered. These overpowered main characters are so impressive that they have convincingly garnered our attention and left us awestruck. But what makes a character memorable is their continued growth and rich storytelling potential which improves or complicates their lives. It comes to how they deal with problems, either via bravery or mere calmness. And undoubtedly, these OP main characters cannot be considered rational beings cause they aren't, they have what it takes to control such power. In short, they are badasses. Here's the list of mangas with overpowered main characters.
To save you from the trouble of endless scrolling here's a list of the best manga with an overpowered main character you should read right now. Here are the 10 best manga where the main character (MC)  is OP.
20. Survival Story of a Sword King in a Fantasy World
Ryu Han-Bin was an ordinary person, who had just finished his military service and was transported to another world.
His goal is to survive and become stronger in a desolate world full of monsters. The problem is that the guideline that should have been his survival guidance system is full of errors. This is one of the mangas with an overpowered main character.
19. Rooftop Sword Master
Seayoung woke up 9 months later after being beaten up by 8 classmates and found that his father had committed suicide by burning himself, trying to get justice for his own experience.
As a result, the investigation restarted, and the assailants were sentenced for their crimes.
But SaeYouing could not calm his anger and fear of this unjust world. Saeyoung completely hides from this world.
The sun rises and sets, the seasons change, and he never walks out of the house once.
But one day, a sudden strange sound tempted him to open the door… A huge blade was embedded in the center of the roof with the words "Fight Sword" engraved on it, followed by the whispers of a God. In this manga, the main character is overpowered.
18. The Descent of the Demonic Master
After a tragic accident that lost his family and his legs, he ended his life.
second Life. He was known as the Red Devil Lord in Zhongyuan, but he was betrayed by the most trusted person. Now is his third life.
Back to modern times, Gang Jinho decided to live a normal life… However, he was too used to the life of Zhongyuan
'I want to live peacefully. But you are the initiator of it. I hope you are prepared for this.' Faced with the threat of a new life, can Gang Jinho get rid of the impulse of the Red Devil Lord and get the normal life he wants? An adaptation story of a legendary warrior in the 21st century.
17. The Max Level Hero Has Returned!
Davey, the weak prince of a small country. After being unconscious, his soul fled to the temple where the heroic souls gathered.
He has practiced for a thousand years and is now returning as a full-level hero!
The r story of Davey's royal life and revenge has just begun.
16. The Advanced Player of the Tutorial Tower
After being trapped in a tower full of regenerative monsters for 12 years, Hyeonu Kim is stronger than any human or monster on earth.
Now that he is free, he is determined to find out who is behind his imprisonment, even if it means he must kill hordes of monsters along the way and save the world inadvertently.
15. The Scholar's Reincarnation
A warrior who claimed to be a murderer was defeated by a suicide attack in a battle and was reborn as the eldest son of a local lord.
With a new beginning, a warm family, and a little sister who needs protection-he decided to become a better person in his new life. This is one of the mangas with overpowered main characters.
14. The Archmage Returns After 4000 years
Troman Lucas was the greatest archmage in history until he was condemned by a demigod to permanently lose his mind.
But 4000 years later, he returned to this world and entered the body of Frei Blake, the weakest and least talented student of the famous Westroad School of Mage.
After so long, the magical world has hardly improved. Will this be a demigod masterpiece? Determined to find out the truth, Lucas seeks to reach the highest level of power and revenge again. This is one of the mangas with overpowered main characters.
13. My Dad Is Too Strong
A sloppy and incompetent civil servant returns as a demon.
He now hopes to spend the rest of his life peacefully, because his days in Mullin's World are full of conflict and bloodshed. However, he suddenly got a daughter out of thin air. This is one of the mangas with overpowered main characters.
12. Noblesse
Rey woke up from a deep sleep that lasted for 820 years and began his new life as a student in a high school founded by his faithful servant Frankenstein.
But his peaceful days with other human students were soon interrupted by mysterious attackers called "unions". This is one of the mangas with overpowered main characters.
11. A Returner's Magic Should Be Special
The Shadow Labyrinth-the deadliest disaster in human history. One of the only six survivors of mankind, Desir Alman, is in the Labyrinth. The six of them tried to clear the last level of the maze, but they failed.
However, when Desir thought he was going to die, what appeared before him was… the world thirteen years ago? Desir went back to the past, back to the Havrion he studied at the best magic school in the country During that time, he was reunited with precious friends, and he was determined to change the past to save the world and the people he loved.
Three years before the appearance of the shadow world! Change the past, gather powerful comrades, and save mankind.
"Now that I am back, I will not let the one I love die again! " This is one of the mangas with overpowered main characters.
10. I Am the Sorcerer King
Ten years ago, an army of monsters began to attack humans. At the same time, people began to awaken their power and began to hunt monsters for fame and fortune.
Lee SungHoon, who needs money because of his mother's illness, plays a dangerous role four times a month to help hunt monsters.
But one day, he was seriously injured by a monster, and remembered his previous life as the Sorcerer King, 'huh? Did I just die? » Wait, I was the Sorcerer Kratraus in my previous life?"  With the memories of the past, SungHoon's magic show began. This is one of the mangas with overpowered main characters.
9. Mercenary Enrollment
A story of a young Korean who lost his parents in a plane crash. This kid somehow ended up in a war-torn area of ​​the world and grew up as a top teenage mercenary.
Somehow, the children were reunited with their families and decided to live peaceful life with their families.
When he first went to school, he learned that some children were viciously bullying other students, especially his sister.
Now, this young mercenary is ready to use all his military skills to do whatever is necessary to protect his family. This is one of the mangas with overpowered main characters.
8. The Gamer
Han Jihan is an ordinary high school student who has developed a special ability that allows him to see the world around him as a game called "The Hamer".
He noticed that by upgrading, he can increase his statistics, improve his mind and body, and so on. After noticing that he could also increase his statistics through training (he studied to increase his intelligence) the next day, he accidentally slipped into a battle zone of people connected with the abyss, their own hidden world. This is one of the mangas with overpowered main characters.
7. Kill the Hero
One day, the world became a game. "Dungeons" and "monsters" appeared in the center of the city, and "players" who had obtained gods' authority appeared. Se-jun Lee, the president of the Messiah Guild brought salvation to the world. "Let's save the world together and end this nightmare." The whole world cheered for the hero's appearance, and I became his comrade-in-arms. But. he is neither a hero nor a Messiah, just like the whole world is cheering him. He is a cunning hero with a secret ambition to rule the world. "You did a good job, if it weren't for you, I wouldn't be able to get up."
I was killed by his knife in the last dungeon… or so I thought. The moment I died, I heard the announcement in my ear. [Start the game.] I went back to the past, back to the time I hadn't woken up as a player.
And this time, it was my turn to 'hunt' him. This is one of the mangas with overpowered main characters.
6. Memorize
After being summoned by a mysterious angel to another game-like universe on the entire plane ten years ago, Soohyun finally reached the top of the world.
But what is the price? Soohyun uses his privilege as Apex to call the power of zero code back to 10 years ago and correct his tragic past. This is one of the mangas with overpowered main characters.
5. Tomb Raider King
The tombs of the god began to appear all over the world. Because of the relics in these tombs, many people are able to use the power of these legends for themselves, while others become slaves to these users.
However, Tomb Raider appeared to snatch these artifacts.
King of Tomb Raider. All you have is mine. What I have is absolutely mine. This is the story of a resurrected Tomb Raider, he will take all the tombs and relics for himself at all costs! This is one of the mangas with overpowered main characters.
4. Second Life Ranker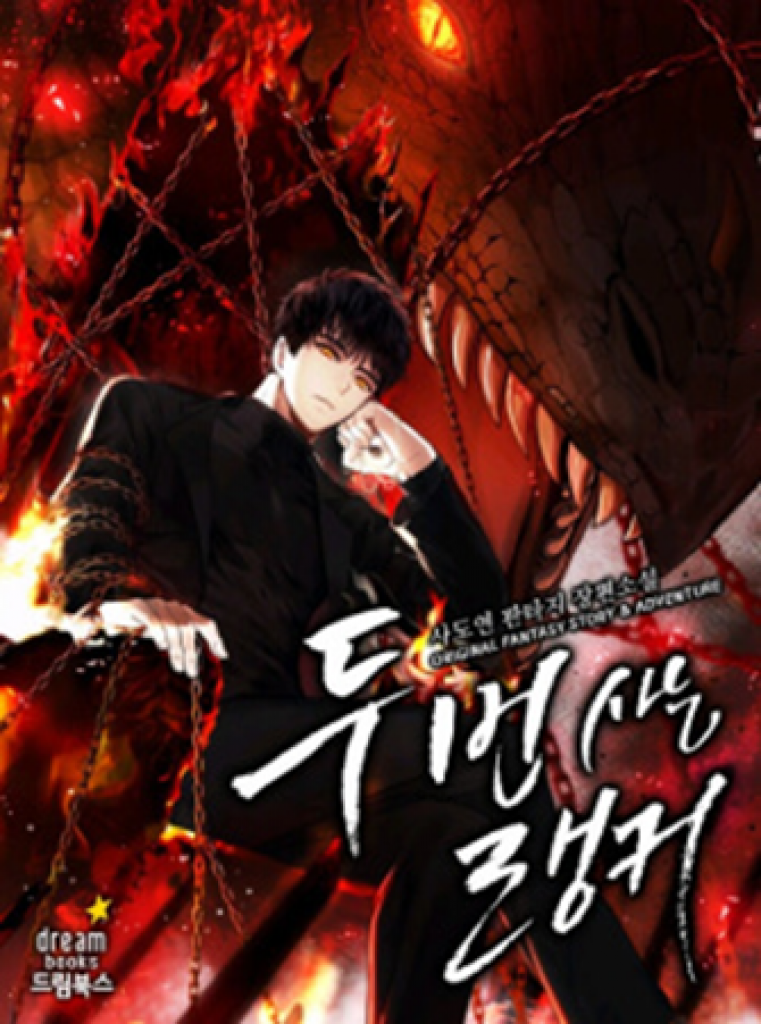 Yeonwoo's brother disappeared a few years ago, and he was shocked when he learned of his death. As he dealt with his loss, he got a pocket watch and learned that his brother's death had more reasons: he was betrayed while participating in the game of the Tower of the Sun.
Now it's Yeonwoo's turn to use the knowledge left by his brother. Can Yeonwoo control the world and gain enough power and experience to reach the top of the tower and defeat his brother's enemies and all those who stand in his way? This is one of the mangas with overpowered main characters.
3. The Beginning After the End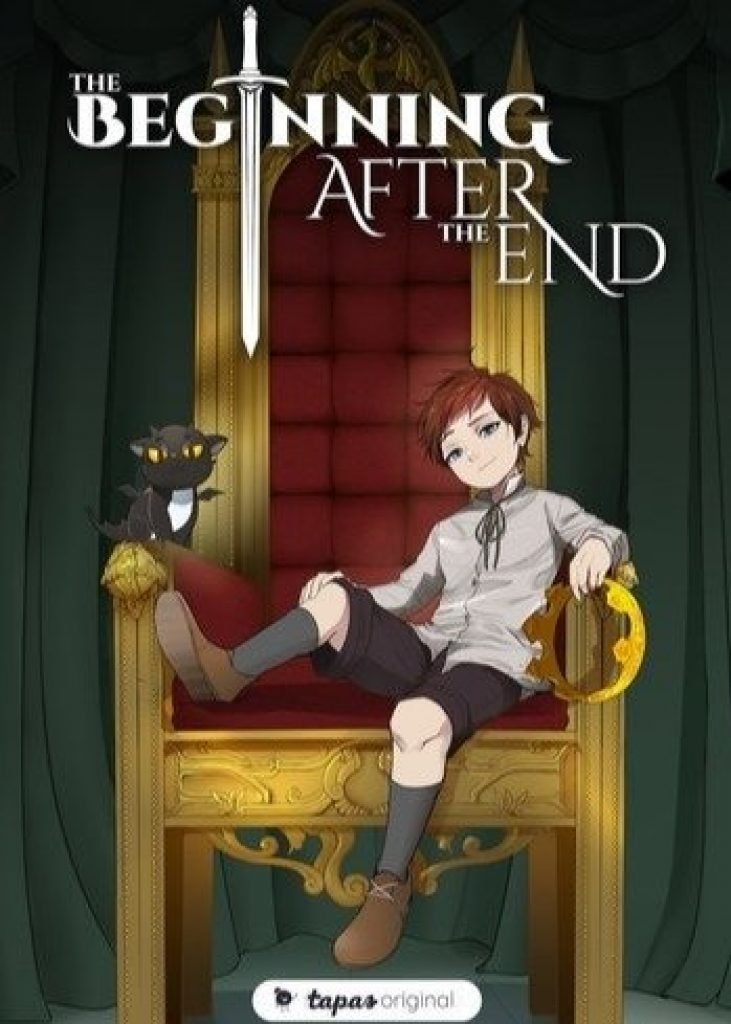 In this world ruled by force, King Gray has unparalleled power, wealth, and prestige.
However, loneliness hovered tightly behind those with powerful strength. Under the fascinating appearance of a powerful king, there is a human shell lurking, without purpose and will.
Reincarnated into a new world full of magic and monsters, the king has a second chance to relive his life.
However, correcting his past mistakes is not his only challenge. Under the peace and prosperity of the new world, an undercurrent threatens to destroy everything he fought for, questioning his role and reason for rebirth. This is one of the mangas with overpowered main characters.
2. SSS-Class Suicide Hunter
In the mysterious RPG dungeon tower, Confucius Kim lives an ordinary life, which is envied by all-star hunters.
One day, his wish was fulfilled and he could copy the abilities of others. at the cost of life.
Before he could understand, he was killed by the first hunter the Flame Emperor But this activated his skills, and now he has copied a new skill, the ability to travel through time and space after death.
How will Confucius use these skills to stand out from the competition and top the list? This is one of the mangas with overpowered main characters.
1. Solo Leveling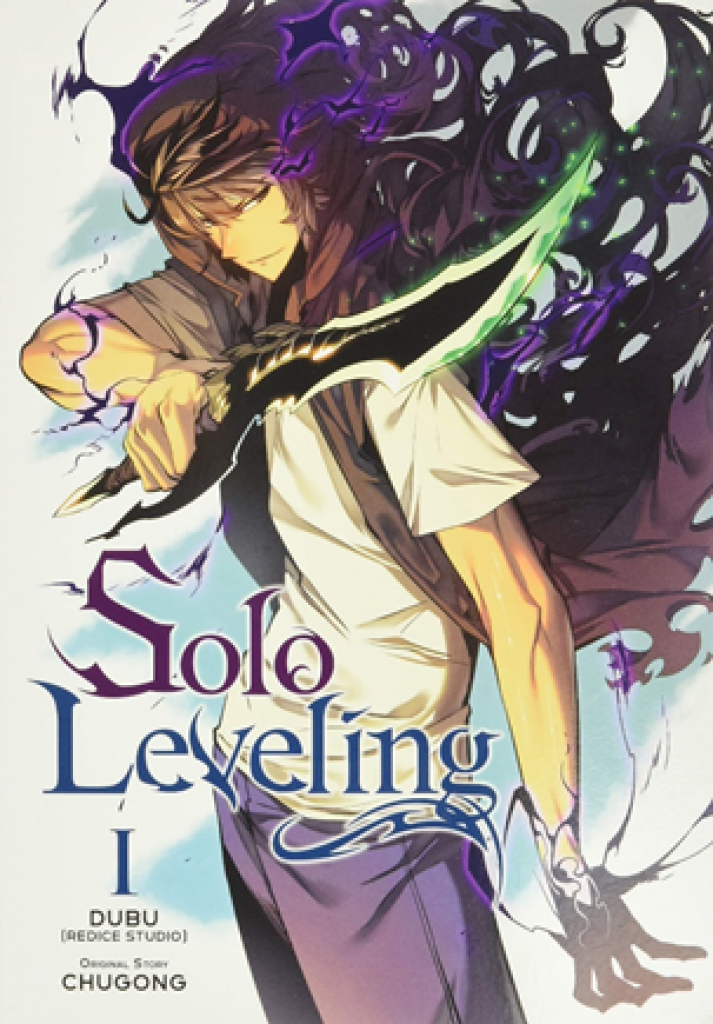 Years ago, "The Gates" appeared, connecting the real world with the realm of magic and monsters. In order to fight against these fierce beasts, ordinary people gain superhuman powers and are called "hunters".
Twenty-year-old Cheng Jin-Woo is such a hunter, but he is called "the weakest man in the world" because his strength is also pathetic compared to an insignificant E-class.
Nevertheless, he tirelessly hunted monsters at the low-level Gates to pay for his mother's medical expenses.
However, when Jin-Woo believed that he was the only person who died in a mission that was seriously wrong, this tragic lifestyle changed. He woke up in the hospital three days later and found a mysterious screen floating in front of him.
This "mission log" requires Jin-Woo to complete an unrealistic high-intensity training plan, otherwise, he will face appropriate punishment. Due to the rigor of the task, Xiao Yu was initially unwilling to obey but soon discovered that this might make him one of the most terrifying hunters in the world. This is one of the mangas with overpowered main characters.

Also check out: Top 10 Manga with a Leveling System