Would you like to read a manga where the protagonist is the villain of the story? The evil-doer and the "heroes" are trying to stop him. but are they really evil or just misunderstood? What is wrong, what is right, and what is justice are common themes found in these mangas. It would be even cooler if he had some weird description of justice, or was not in his right mind. Doesn't matter how it ends, the mc wins or loses. The is absolutely the bad guy, no way like, he was trying to do the right thing all along. Any Itachi Uchiha schemes then might just be the manga that you've been looking for. Here's a list of manga where the main character is the villain:
15. Kaifuku Jutsushi No Yarinaoshi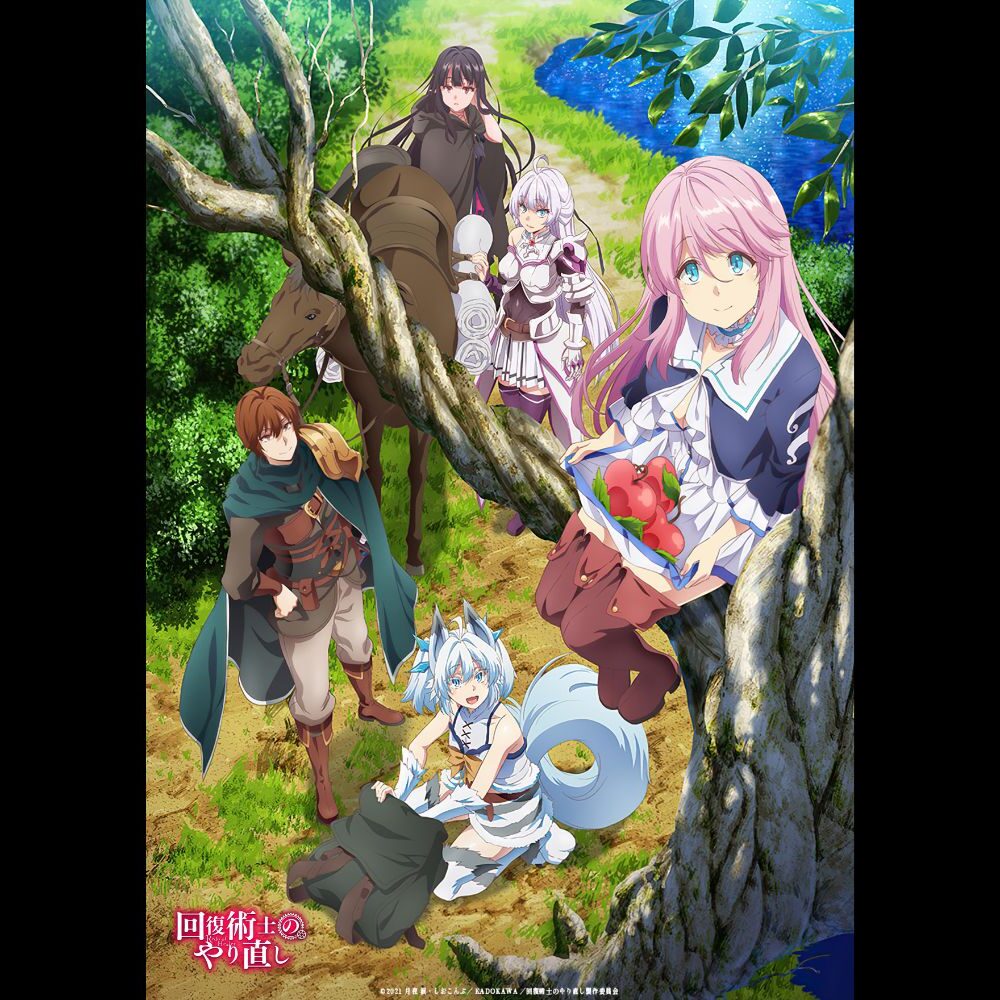 Healing magicians cannot fight alone. Keare, who was bound by this common sense, was exploited again and again by others. But one day, he discovered something other than healing magic and was convinced that healing magician was the strongest profession.
However, when he realized this potential, he had been deprived of everything. So he used healing magic on the world itself, went back four years ago, and decided to redo everything. This is a heroic story about using past life knowledge and healing magic to become the strongest healing magician. This is one of the top manga where the main character is the villain.
14.  Ushijima the Loan Shark
Ushijima is a loan shark. He provides funds to people who are desperate enough to do anything to pay off their debts.
Ushijima offered them a cash loan with an interest rate of 50%. They had ten days to repay it in full. If his unfortunate customers cannot pay the bills, Ushijima will not hesitate to let them experience unspeakable pain to recover his money. This is one of the top manga where the main character is the villain.
13. Nidome No Yuusha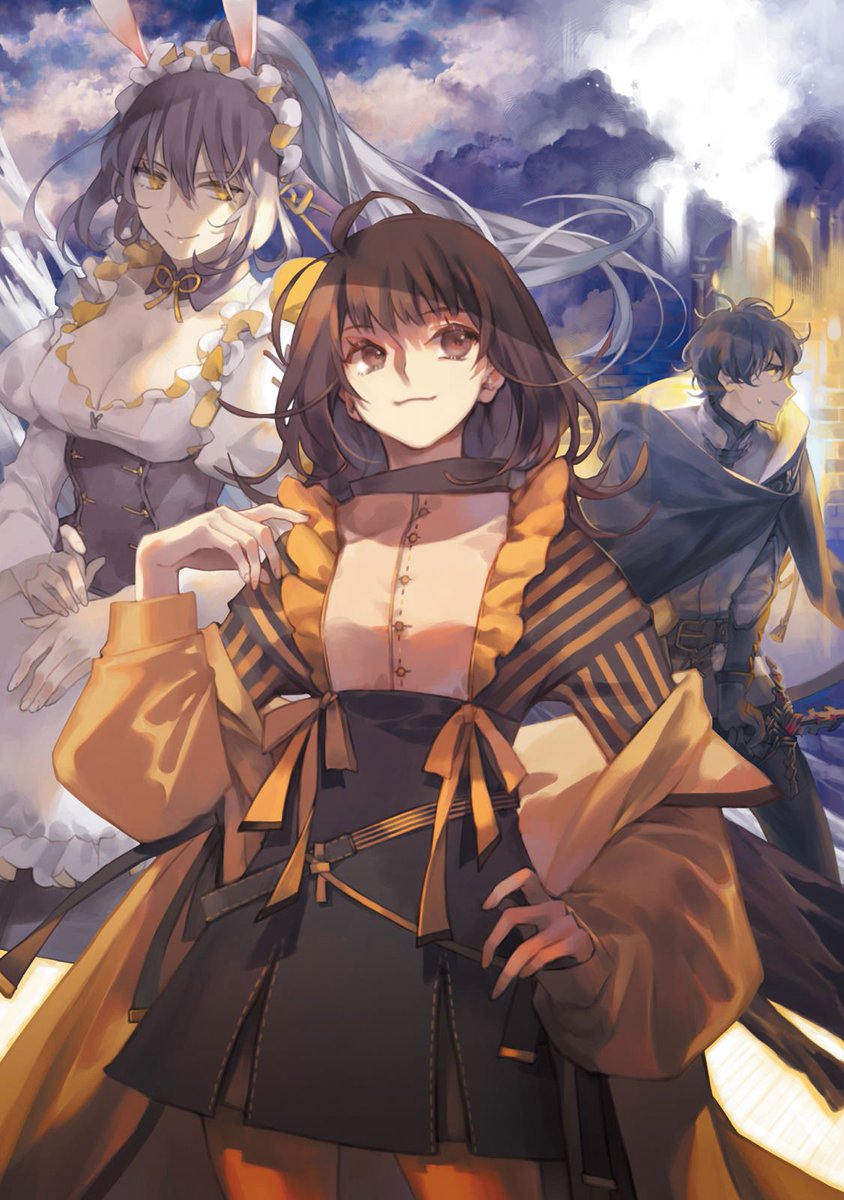 Ukei Kaito fought desperately to complete his role as a summoning hero. He defeated the devil and saved the world, but he ushered in an ending full of betrayal.
Along the way, his trusted companion betrayed him and killed him by piercing his chest with a knife. At that moment, he swears to himself. He vowed that if he was given another chance, he would no longer be rigidly attached to the concept of "belief." Ukei vowed that if he was given another chance, he would devote himself to the most brutal revenge. He swears that if he is given another chance, he will do it well. "I will kill the last of you… I swear…" In this way, he died, leaving more than a series of threatening the last words-but his story is not over yet. A voice rang in his mind, telling him that besides the grave, his destiny is more important. This is one of the top manga where the main character is the villain.
12. Ratman
In an era when technology has developed to the point where people can become heroes, 15-year-old Shuto Katsuragi dreams of becoming a hero. His classmate Mirea Mizushima offered to make his dream a reality, but she tempted him to work for an evil organization. Although he is working with a group to overthrow the Hero Association, this does not prevent Shuto from trying to become a hero himself. This is one of the top manga where the main character is the villain.
11. Fukushuu O Koinegau Saikyou Yuusha Wa, Yami No Chikara
As the strongest hero to defeat the devil, Raul deserves to be the savior of the world. His precious companions and family members were killed by the power-hungry aristocrats, and he was executed by the princess on the grounds of false accusations.
Just before his life collapsed, his heart finally plunged into darkness. Raul, who had gained the power of darkness, was resurrected. He sneered and vowed to take revenge. " Oh, I'm looking forward to it from now I will bask in their blood as I please."
A few days after the hero's resurrection in the blooming imperial capital, the march toward tragedy began. This is one of the top manga where the main character is the villain.
10. Desert Punk
Japan has become a desert wasteland, and the bounty hunter Sunabouzu, also known as desert punk, wanders in this desolate land.
He is known for his despicable nature and incredible skills, and he seems invincible. During the journey, he made many enemies and friends, and he never hesitates to betray them. This is one of the top manga where the main character is the villain.
9. Dungeon Seeker
High school students Junpei Takeda, Noriko Tatsumiya, and the bully Kido  Shouta were childhood friends.
One day, in the process of usually bullying Junpei, they were suddenly summoned to another world by the whim of "God". Use cheats to summon heroes, or so he thinks. But it turns out that Junpei's statistics are even worse than ordinary farmers. Lured into the death maze by the only person he trusts, he embarks on a journey of revenge.
8. Shamo
Ryo Narushima remained a model student until he murdered his parents in the summer of 16 years old. He did not feel guilty for his cruel behavior and continued to commit terrible crimes such as assault and rape.
However, Ryo is not 100% evil, because he still takes care of his sister, sometimes even charitable. Unfortunately, society's condemnation of young criminals like him makes it almost impossible for Ryo to be redeemed. This is one of the top manga where the main character is the villain.
7. Ubel Blatt
When Wischtech threatened to invade the territory of Szaalanden, the emperor sent fourteen youths. Among them, seven heroes prevented the invasion, heralding a prosperous era, while the Lances of Betrayal were said to have been defeated.
Twenty years later, the Lances of Betrayal reappeared and a bandit militia was formed near the frontier fief Gormbak, A man with a black sword and a scar on his left eye killed an entire army of the militia. He is identified as a boy, Kóinzell, and although his own past, motives and purpose are a mystery to the people he meets during his travels, he has also become an object of fear and hope. This is one of the top manga where the main character is the villain.
6. Code Geass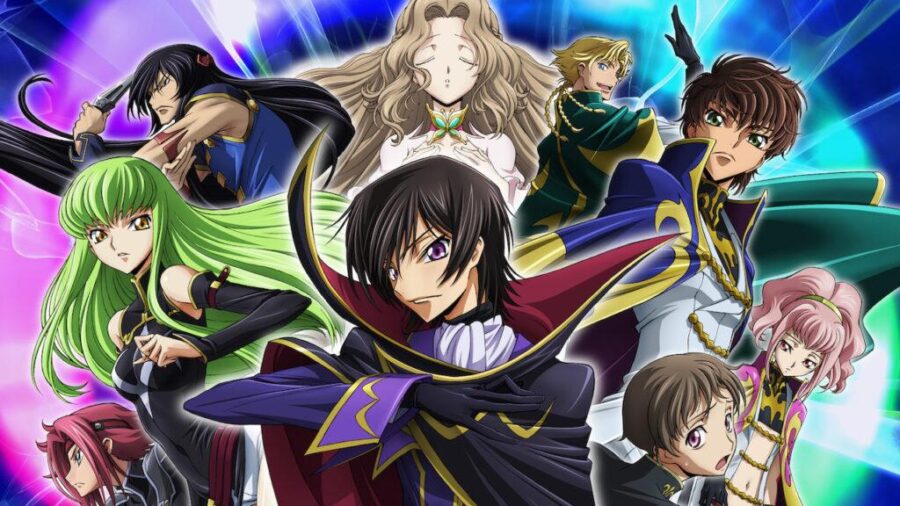 Lelouch Lamperouge, formerly known as Lelouch vi Britannia, was the exiled prince of the Holy British Empire and was sent to Japan with his sister Nunnally. One day, while investigating a terrorist attack, Lelouch discovered a man named C.C. who had granted him Geass powers that could be used to control others. With this strange and destructive ability, Lelouch began to rebel, avenging his lost things, and changing the world in the process. This is one of the top manga where the main character is the villain.
5.  Akumetsu
Because of the corrupt politicians and businessmen who govern the country, this is a period of economic turmoil in Japan. After his father's company went bankrupt, Nagasawa Shiina decided to enter the world of prostitution in order to support his family. However, on her first night at work, a masked man who she recognized as a classmate appeared and brutally murdered the party leader after giving a speech criticizing the government. More and more masked vigilantes are violently murdering celebrities. The question arises, what is evil?
4. Hellsing
Alucard is the oldest and most powerful vampire among them, and he swore allegiance to the leader of the Hellsing organization.
A series of events led to the discovery that the Nazi organization had plans to make a comeback, and they were determined to destroy Alucard. The almighty vampire wants to get rid of these villains who would cause severe damage to this country if left unchecked.
3. Lucifer and the Biscuit Hammer
One day, a talking lizard asked university student Yuuhi Amamiya to become a beast rider and serve Princess Asahina Samidare to prevent the evil mage Animus from destroying the earth with his biscuit hammer.
After being rescued by the princess from the golem created by the magician, Yuuhi agreed to work for her. But Princess Asahina actually wanted to save the planet and let her destroy it by herself. If Yuuhi continues to follow her, then he must assume the role of the villain.
2. Death Note
Light Yagami is an amazing high school student who happened to find the death note dropped by the god of death Ryuk. There is a list of rules on how to use it and what it does in the notebook, which is to kill those who write on it. At first, Light was skeptical, but when it proved effective, Light realized that Death Note could be used to change the world.
He adopted the alias  "Kira" and decided to use the death note to execute the criminals in order to get justice. This is not for everyone, so the talented detective L was invited. Light and L's brilliant wisdom, one tries to maintain his cover, and the other tries to expose it.
1.. Monster
Had it not been for the famous neurosurgeon Kenzou Tenma choosing between saving the orphans or saving the mayor of Düsseldorf, Johan Liebert would have died long ago. Tianma believes that he made the right choice, even though he was humiliated and avoided it until he learned about John's situation. Many years after his life was rescued, John became a monster who committed terrible atrocities, and Tianma took on himself to correct the mistakes he was responsible for.
Also check: Top 20 Anime Similar to Attack on Titan