.
It's simple to locate manga that you'll appreciate; you simply look for themes and narratives that appeal to you. It's difficult when you've finished a popular manga and don't know where to go next. Because they don't get much notice, you'll have to search a little deeper to uncover some fantastic finds. Fake friendships? Yes. What happens when friends become lovers? That is something we have. Is it possible for love to be enemies? We're familiar with them, and we adore them! You will be able to will find lots and lots of new things to read in this pretty extensive list of Top 30 Best Romance Manga.
Fruits Basket
Fruits Basket follows Tohru as she leaves the house where she was orphaned and discovers a weird new place to dwell, drawing heavily on traditional Chinese and Japanese legends. Tohru attempts to make ends meet at first by living in a tent. On the other hand, a popular classmate learns of her predicament and asks her to live with them. The Sohmas are an eclectic bunch- twelve people with twelve very different personalities. Tohru soon discovers, though, that there's more strange about them than just their actions. The Sohmas are under a curse. Each one is tied to one of the twelve animals of the Chinese zodiac. However, when she grows to feel deeply for the family, she begins to look for a method to lift their curse. It is one of the top romance manga.
Magic Knight Rayearth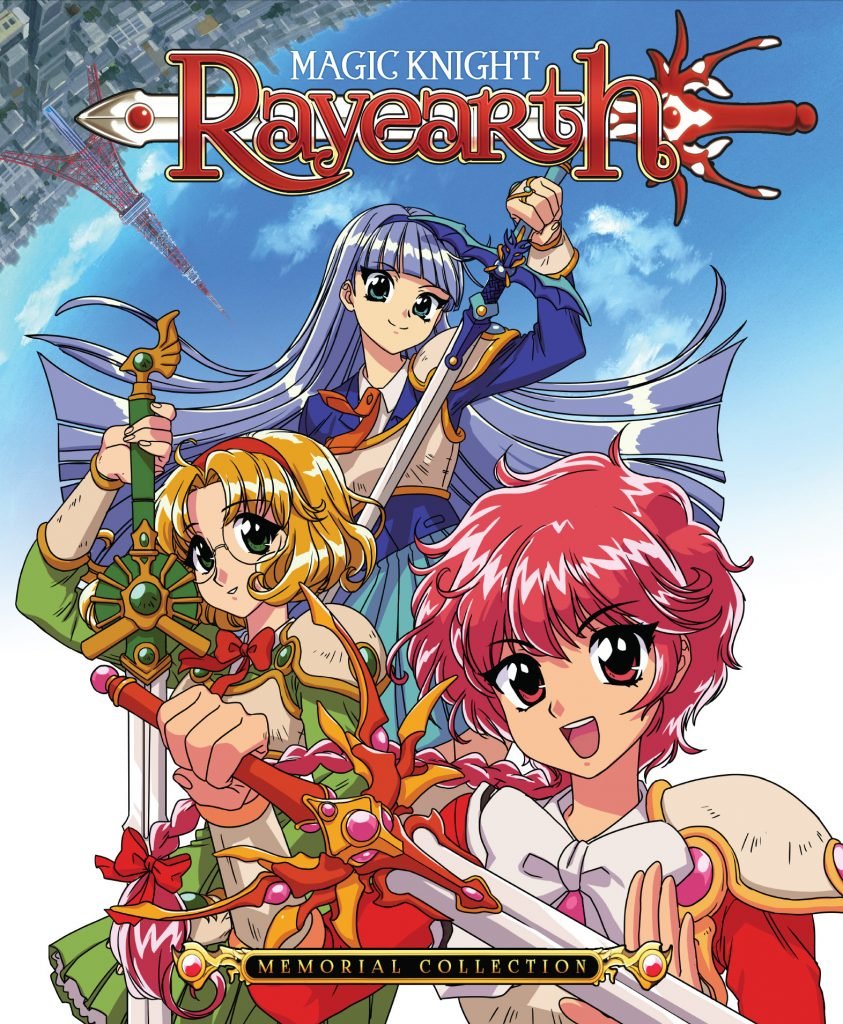 Magic Knight Rayearth may not appear to be much of a romance at first look. Three very diverse girls from all walks of life are snatched away from a school field trip and transported to another planet. They are informed they have only one mission: to assassinate the evil empress using her selfish power to ruin the whole nation. When it becomes obvious that the only way to return home is to finish this journey, the girls band together to get stronger and make it to the castle where the empress is hiding. However, they are met by a befuddling mix of allies and adversaries along the road. And not everything is as straightforward as it appeared when they arrived. It is one of the top romance manga.
Marmalade Boy
While a dubbed version of this anime is not yet available, it is worth watching with subtitles for the endearing, heart-stopping action. Miki lives an innocent life with her parents as an only child. That is until her parents inform her they are getting a divorce so they can both remarry other lovers. Miki is heartbroken, and her obnoxious new step-brother Yuu only makes matters worse. As she tries her best to do well in school, keep up with her friends, and flirt with the boy she's crushing on, Yuu does his best to dash her hopes. It seems the only joy he can get is from trying to make her as miserable as he is. Just when Miki thinks she can't get any more frustrated, Yuu reveals feelings for her. Hesitantly, they begin dating, struggling to keep their love a secret.
SKIP BEAT!
Kyoko Mogami traveled to Tokyo to support Sho' as he rose to fame as an idol. But now that he's renowned enough, he's throwing her out! Kyoko will not suffer in silence—she will exact delicious vengeance by defeating Sho in show business! Kyoko's shattered heart and scary fury prevent her from being accepted into her preferred talent agency. The agency's eccentric president decides to give her a second opportunity, but only if she wears a bright pink uniform, puts up with pampered celebrities, and tries to live up to her new title—The Love Me Section! Will Kyoko be able to bear the humiliation long enough to exact her vengeance? It is one of the top romance manga.
Ouran HighSchool Host Clubi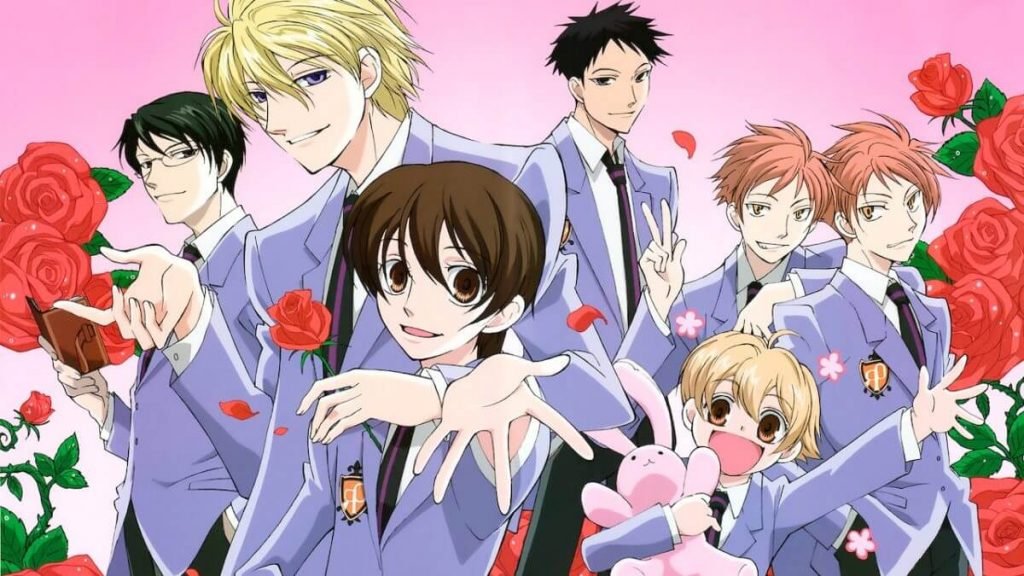 Ouran High School Host Club is a well-known anime romantic drama. It follows various kids in and out of a high school club and is based on multiple shojo tropes and customs. They fall in love, split up, become competitors or friends, and do everything that high school students do, but with an anime twist. Everyone will like this anime since it contains a hint of romance.
Mars
Mars is a hugely successful Japanese serialized manga. Rei is a true professional. He sleeps with anybody who falls for him, which occurs a lot because of his magnetism. Anyone who attempts to get too close to him has been brushed aside. His primary hobbies in life appear to be motorcycle racing and ego. Kira is a reclusive artist who lives with her mother alone. She avoids going out and is terrified of talking to strangers. When someone with Rei's reputation approaches her one day, she is taken aback. They create an unexpected relationship, which rapidly blossoms into a deep and passionate love. All of Rei's rules are broken as he tries to exorcise his past to save his future with Kira. Meanwhile, Kira is fighting her fears of abandonment and heartache. Everything reaches a fever pitch when Rei is threatened and injured during a big race.
Chobits
Chobits is based on a best-selling story by the CLAMP artist group. In the world of Chobits, AI is the norm and everyone has a robot assistant. That is, everyone but the few too lame and poor to have even a tiny AI. One night, just such a boy finds a robot abandoned in an alley. She looks like one of the "romantic friend" robots- a beautiful woman made of metal. The boy thinks it is just too good to be true. He takes her home and, after some discreet searching, finds out how to turn her on and reboot her system. As the boy unravels the deep secrets of his Chobot, he struggles between physical desire, fear of terrible enemies, and a desire to protect the innocent AI at all costs. It is one of the top romance manga.
Wish
Wish, another best-selling manga by collective artist CLAMP, takes an unusual path. God has dispatched his most favored angel to Earth. He didn't want to let her leave, but she begged him to let her locate her closest friend and mentor, a lovely elder angel. However, as soon as she arrives, she finds herself stuck in a crowded environment. She tries to invite a demon to help her by jumping out of the frying pan and into the fryer. After being rescued from her predicament. However, she isn't quite as talented as she is well-intentioned. The angel learns some harsh facts about life on Earth as she divides her time between looking for her buddy and helping the human with whom she now lives. It is one of the top romance manga.
Please, Teacher!
Kei spends three years in a shock-induced coma after watching his sister commit herself. His family sends him away when he eventually wakes up and begins to recuperate. They urge him to get away from the spirits who haunt his house so that he can rec6tuperate completely. Kei, on the other hand, "freezes" if he becomes very emotional, sliding into a half-coma until he settles down. Kei becomes good friends with a small group of students at his new school. The plot follows these buddies as they learn about the complexities of love relationships. Surprisingly, when their teacher is there, these connections shift in unanticipated ways. It isn't long before Kei learns the terrible truth about their instructor and how she instructs them in more ways than just class. It is one of the top romance manga.
School days
When School Days was originally broadcasted in Japan, it was fiercely debated and even boycotted. It follows a youngster as he explores many types of school relationships, and it is based on a manga. Throughout his junior year, he attracts the attention of numerous female classmates. The young man is unsure how to deal with all of the feminine attention. The more he tries to select between girls, the more his odd behavior becomes apparent. It quickly becomes obvious that the male has a violent tendency, which none of the girls appear to notice. The program received a lot of backlash because of its violent endings and odd blend of horror and romance. Some felt that it romanticized murder and aggression in an unhealthy way. In contrast, others felt it encouraged or even caused several violent acts in Japan similar to those shown in the show at the time they were committed.
White Album 2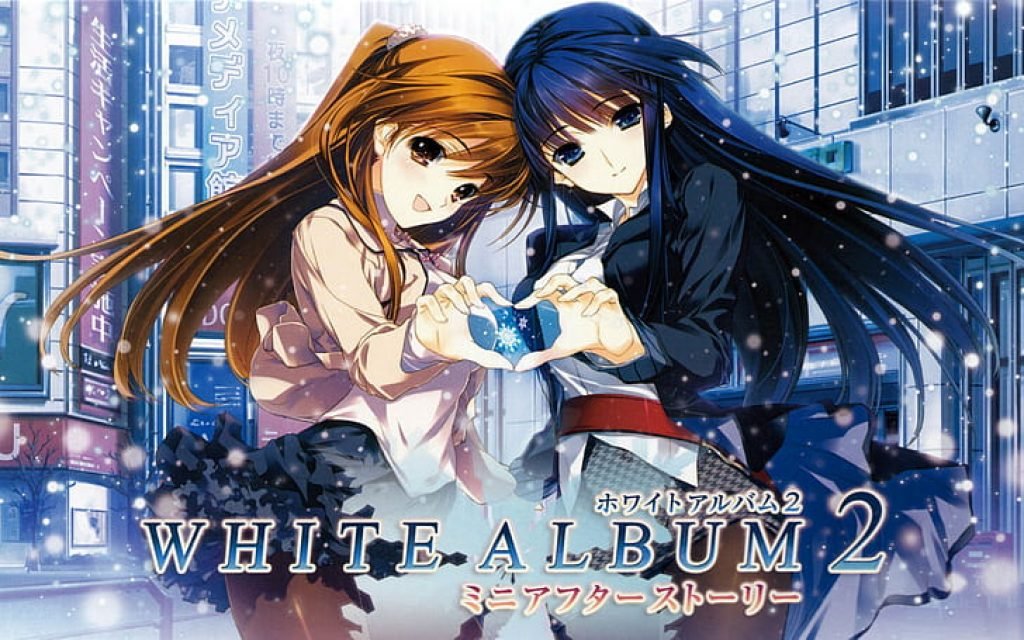 One of the most emotional series involving a traditional love triangle dealt with unconventionally. Haruki Kitahara manages to save his small Light Music Club in school with the recruitment of leading vocalist and keyboardists, Setsuna Ogiso and Kazusa Touma. The three become close friends, but also develop a devastating love triangle between each other. This may seem like a series with a traditional love conflict, but this series emphasizes the pain of helping one friend be the happiest they can be at the expense of betraying another. White Album 2 is one story you must watch for the real emotions that are experienced when someone is forced to choose between two friends. The characters have nuances in each of their personalities that make them more than the usual archetypes.
True Tears
True Tears tells the narrative of Shinichiro Nakagami, a high school student who likes sketching and is working on a picture book. Yuasa Hiromi, a Shinichiro childhood friend, moved in with his family a year ago when her father died. Shinichiro has always had a crush on her, but she has ceased smiling around him at home, and she shows a crush on him at school. One day Shinichiro meets a strange girl named Isurugi Noe who loves the chickens at school. After teasing her, Noe curses Shinichiro with misfortune, but they quickly make up after the next day Shinichiro creates a chicken out of a tissue box.  He discovers that she doesn't weep since she "gave her tears away" in an unusual way. Shinichiro spends time with his closest buddy Nobuse Miyokichi and his girlfriend, Andou Aiko, who has a hidden infatuation with him. True Tears deftly depicts these events in Shinichiro's life and how he genuinely responds to them. You won't want to miss this marvel because of the animation. It is one of the top romance manga.
Clannad
Clannad is fond of moe, and you'll find yourself surrounded by cute female characters. Tomoya Okazaki is a high school junior who has a reputation for being a delinquent. Tomoya was unable to attend high school due to a dislocated shoulder sustained during a battle with his father. Since then, Tomoya has kept his distance from others. He meets Nagisa Furukawa, a timid, soft-spoken girl, one day. He discovers she has been held back a year owing to sickness and expresses his desire to join the theatre club. Despite his reputation for causing havoc, Tomoya chooses to assist Nagisa in reviving the theater club with the aid of four other quirky girls. While helping each of these girls with their problems, Tomoya gains new friends that he didn't have before. Watch this classic anime that is full of cuteness and full of heart. It is one of the top romance manga.
Nana
Nana Komatsu, a naive 20-year-old who quickly falls in love and becomes reliant on the people around her, travels to Tokyo by train after finally accumulating enough money to reconnect with her lover and friends. On this journey, she meets another Nana her age by fate, and they form a friendship on the lengthy train voyage to Tokyo. Nana Osaki is a punk rock vocalist with the polar opposite demeanor of Nana Komatsu. Osaki is a strong-willed, self-reliant, and ambitious individual. Despite being the main vocalist of a successful band and dating the bassist, she also left her remote village to pursue a career as a professional singer. After another fateful encounter, the two Nanas decide to share an apartment. Nana is a fantastic anime series about a lovely relationship between two women who have very different personalities but a seemingly unbreakable link as they navigate life's romances, heartbreaks, and obstacles. It is one of the top romance manga.
WAITING FOR SPRING
Mizuki is a timid adolescent preparing to attend high school, and she pledges to make new friends. Of course, the guys' basketball team's four stars weren't quite the pals she had in mind! When they stop by the café where she works, however, the five immediately become friends. Soon, she's forced into the limelight by mistake, and she's pursued by envious females. Will she broaden her mission to include love? It is one of the top romance manga.
Kimi ga Nozomu Eien (Rumbling Hearts)
Rumbling Hearts starts with a group of four friends in high school. Narumi Takayuki is set up with the shy and kindhearted Suzumiya Haruka by her best friend Hayase Mitsuki and his best friend Taira Shinji. Their romance blossoms fast, and everything appears to be going well: Takayuki wants to go to a university closer to Harua while pursuing the dream of becoming a picture book artist. Haruki is tragically killed by a vehicle at the railway station while waiting to meet Takayuki for a date. This puts her in a coma, leaving the other three friends to figure out how to go on with their lives. The majority of Rumbling Hearts shows how the four friends must deal with life's challenges after Haruka suddenly wakes up from her coma after three years. If you're looking for a serious romance anime without the usual fluff, watch Rumbling Hearts for a tearjerker series. It is one of the top romance manga.
Myself; Yourself
Sana Hidaka returns to his hometown after moving to Tokyo with his parents five years ago. He walks down the streets and realizes most things still look the same. He returns to Sakuranomori by himself to live in his friend Aoi's family's apartment building. Sana meets with his childhood pals Nanaka Yatsushiro, Shusuke and Shuri Wakatsuki, Aoi Oribe, and Asami Hoshino. Nanaka, on the other hand, is nothing like she was when he first met her as an 11-year-old. Compared to her kind and loving demeanor, Nanaka has become chilly and dismal. Sana notices that a lot has changed in the time he's been gone.  Myself; Yourself is a great dramatic anime series that will leave you wanting to watch more as the mysteries unravel in Sana's life. It is one of the top romance manga.
Kokoro Connect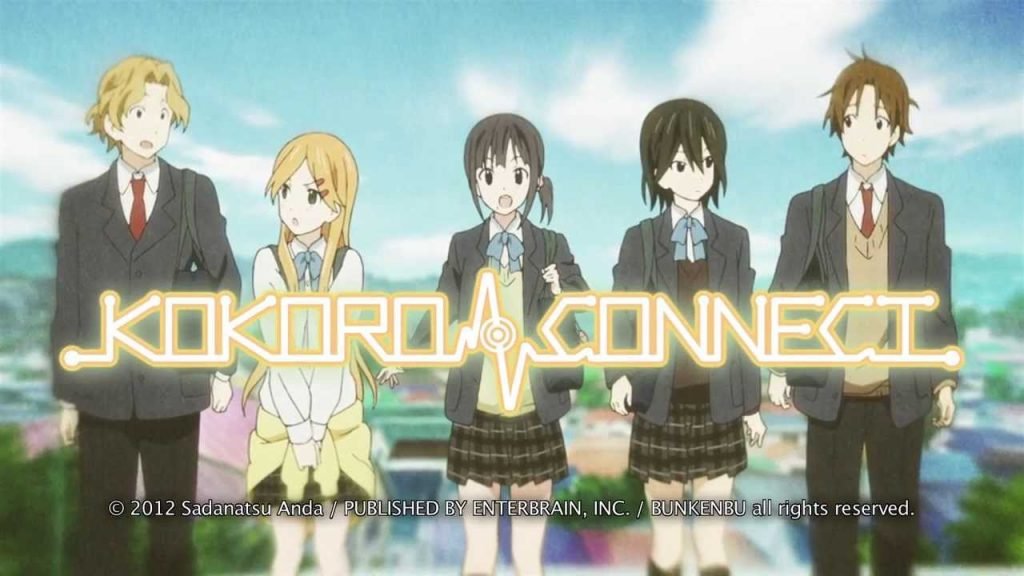 Kokoro Connect isn't your average high school romance novel. The Student Cultural Society is formed by five high school students who desire to create a club for social outcasts. Yaegashi Taichi is a pro-wrestling devotee; Nagase Iori is an undecided optimist; Inaba Himeko is a calm and collected computer specialist; Kiriyama Yui is a competent karate practitioner; and Aoki Yoshifumi, the class clown who has a crush on Yui. Mysteriously, they begin swapping bodies with each other. This strange phenomenon randomly occurs, causing this newly formed group of friends to learn more about each other and themselves. Through these strange body swappings, each of the five learns each other's darkest secrets and thoughts. It's up to them to keep their club and their friendship together while uncovering what's behind the supernatural occurrences. It is one of the top romance manga.
LOVE IN FOCUS
Mako's always had a passion for photography. When she loses someone dear to her, she clings to her art as a relic of the close relationship she once had…Luckily, her childhood best friend Kei encourages her to come to his high school and join their prestigious photo club. With nothing to lose, Mako grabs her camera and moves into the dorm where Kei and his classmates live. Soon, a fresh take on life, along with a mysterious new muse, begins to come into focus! It is one of the top romance manga.
Ef (A Tale of Memories)
Ef starts with separate storylines that eventually cross throughout the series. Hirono Hiro is a high school student and an established manga artist who tends to skip classes to focus on his job. On Christmas Eve, while visiting a church for research, Hiro runs into Miyamura Miyako. Miyako was in pursuit of a purse snatcher and steals Hiro's bike to catch the thief but ends up destroying Hiro's bike. Hiro ends up missing his childhood friend, Shindou Kei's Christmas party, and instead hangs out with Miyako. On that same night, Tsutsumi Kyosuke had been filming in town with his girlfriend when he caught sight of Kei running through the streets. He was captivated by her from the beginning. Asou Renji has fatefully run into Kei's extremely shy twin, Chihiro, at an abandoned train station in another part of town. It is one of the top romance manga.
Nagi no Asukara
The underwater middle school of Shioshishio closes down in a fantasy world where humans live on land and in the sea, and the middle schoolers must move to a land-based school. Nagi no Asukara follows Sakishima Hikari, Mukaido Manaka, Hiradaira Chisaki, and Isaki Kaname, four middle school students from the sea. They soon befriend Kihara Tsumugu, a boy from a land whose grandfather is a fisherman, at their new middle school. Nagi shows their daily struggles to adapt to their new environment and the tense relationships between the people from land and sea. The group of five also discovers new feelings between each other as they mature. It is one of the top romance manga.
Toradora!
Takasu Ryuji is a second-year student in high school who is frequently mistaken as a delinquent because of his gangster-like eyes. His best friend is Kitamura Yusaku, who is the VP of the student council, class representative, and captain of the boys' softball club. Ryuji has a crush on the cheerful girls' softball club captain, Kushieda Minori. Her best friend is Aisaka Taiga, the petite and feisty girl known as the "Palmtop Tiger", due to her angry outbursts at those around her. Taiga lives on her own, after living with her father and stepmother and constantly fighting with them. Taiga has a crush on Yusaku, so when Ryuji and Taiga learn of the other's crushes on their respective best friends, they team up to get their friends together. Toradora! is a classic story about friends growing and developing through the obstacles they must overcome together.
Sakamichi no Apollon (Kids on the Slope)
Before transferring to Kyushu for his first year of high school in the summer of 1966, Nishimi Kaoru was the top student at his middle school. When Kaoru meets the wild Kawabuchi Sentarou, he is an introverted classical pianist who is resigned to staying to himself at yet another high school. Despite their initially opposed dispositions, the two quickly become friends and begin performing jazz together. Sentarou's great enthusiasm for the genre motivates Kaoru to study more and join in on their after-school jazz sessions at Muake Ritsuko's studio at her family's record business, where Sentarou's childhood friend Muake Ritsuko works. Sakamichi no Apollon is a touching story about three friends who are brought together for their love of jazz music.
Vision of Escaflowne
Hitomi is transported from Earth to the strange world of Gaea, which itself is made of a hundred different worlds. She is quickly caught in the middle of a long-standing, bloody war. She tries her best to save Gaea from the spreading battles, as well as save herself, even as she discovers the true nature of Gaea. Along the way, she meets several friends and some more-than-friends who help her survive.
Sword Art Online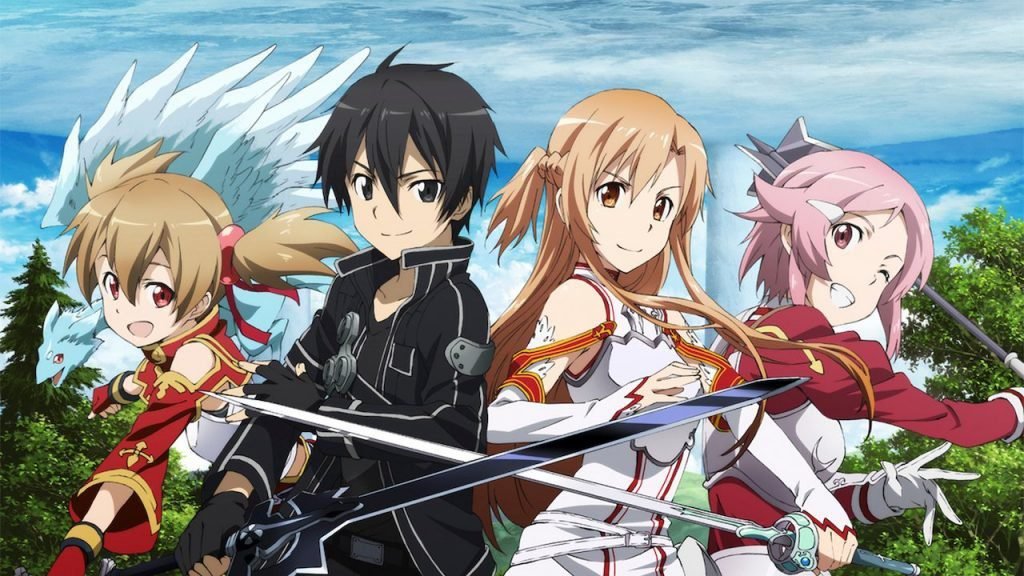 A brand-new sort of virtual reality game has arrived on the scene. Thousands of gamers have registered for the game's launch, which they may access via a helmet that stimulates all of their senses. They immediately realize, however, that they are unable to log out. Soon after, the cruel game developer arrives and informs them of even more bad news: if they try to force their way out of the game, or if they die in it, they will die in real life. The only way out is to beat the game. Several unlikely pairs team up to try to stay alive and escape the game, creating a tangled knot of love, jealousy, and curiosity even as they fight for their very lives.
Full Metal Panic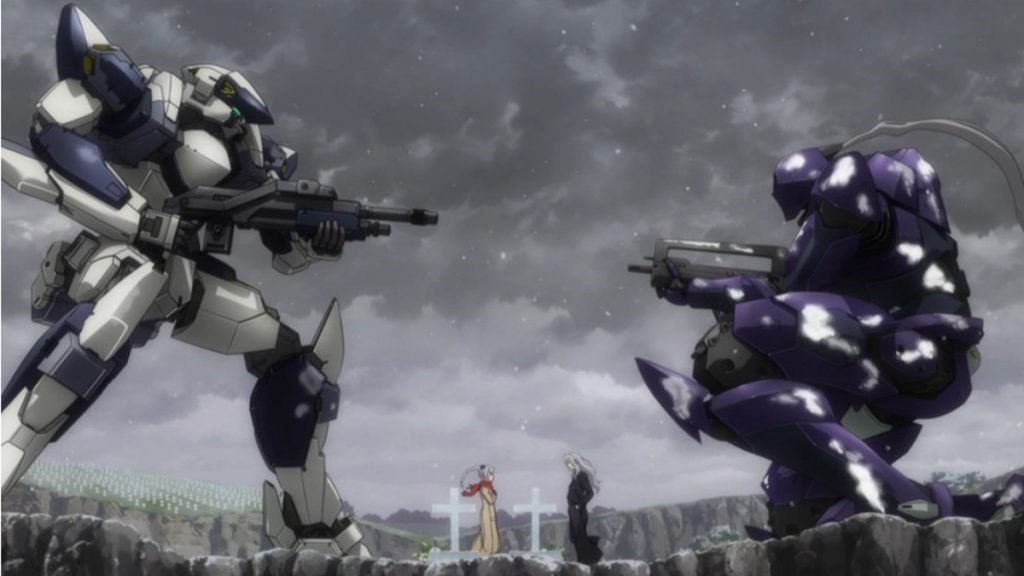 Sousuke is a highly regarded gun-for-hire who resents his latest job- protecting Kaname, a high school girl determined to escape his watchful eye. She is the target of a terrorist group, and much as she annoys him, he must do his best to protect her from the enemy and himself. The more she infuriates him, though, the more he begins to care for her. Soon he discovers there's more to her than the facade of a carefree high school student that he first saw.
Vampire Knight
Yuki is a teenage orphan with a strange and dangerous job. She is sworn to protect the vampire students attending the boarding school where she lives. She is especially keen to do her job well, as her long-time friend and crush attend the school. Bloodthirsty headhunters constantly seek to kill off the students, while adult vampires work against her to turn the students against other humans. At Yuki's side is her human friend Kiryu. Kiryu hates their job. He hates all vampires, in fact, and wishes he could let them all be killed. Only his friendship and growing love for Yuki prevent him from doing so.
Howl's Moving Castle
A young girl insults one of the top witches in the land. As a punishment, the witch turns her into an old hag. As the girl already had "elderly" tastes, like sewing and cooking, she finds this amusing at first. However, she then meets the dashing magician Howl. He is known for cruelty and strange acts. She tries to resist but can't help falling for him. Hoping that she can win him over and get his help returning to her former state, the girl sneaks into his moving castle and befriends the little boy and the fire demon inside. However, it turns out that Howl needs to be saved by her even more than she needs him. She sets aside her desires to try to save his life and discovers she could save herself all along in the process.
Saint Tail
An art thief is on the loose and nobody seems able to catch him. The police are baffled and art historians can't find a rhyme or reason for his choices. There's no way of telling where he will strike next. Enter Saint Tail. A normal schoolgirl by day, Saint Tail fights crime at night. She becomes obsessed with catching the art thief. It doesn't hurt that he's amazingly handsome. As she pursues him in the name of the law, she begins to question why she wants to catch him and whether he wants to be caught.
HONEY SO SWEET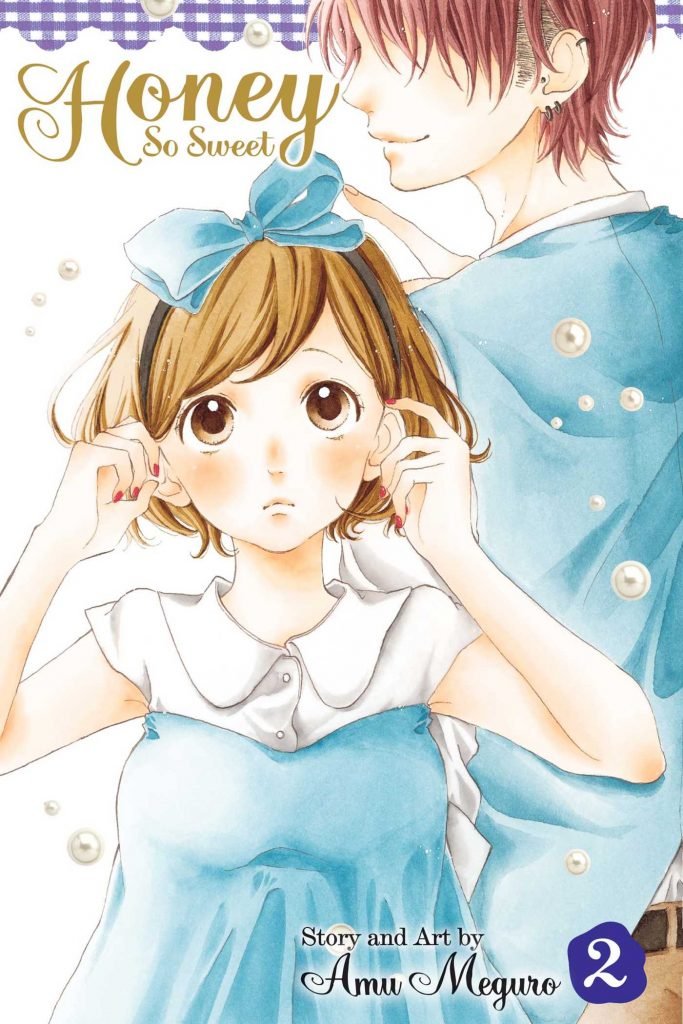 Little did Nao Kogure realize back in middle school that when she left an umbrella and a box of bandages in the rain for injured delinquent Taiga Onise that she would meet him again in high school. Nao wants nothing to do with the gruff and frightening Taiga, but he suddenly presents her with a huge bouquet and asks her to date him—with marriage in mind! Is Taiga so scary, or is he a sweetheart in disguise?
For a lot of people, anime is the best form of escapism. It's hard to think about your student debt while Goku is discovering his next rainbow transformation.
But honestly, nothing gets you more involved in a world than some well-written romance.
We're all just out there looking for love, right? Nothing to be ashamed of.
But until we find our true soulmate (rats to you who already have) we might as well watch whatever romantic stories anime has to offer. 
Also checkout -> Top 10 Idol Anime