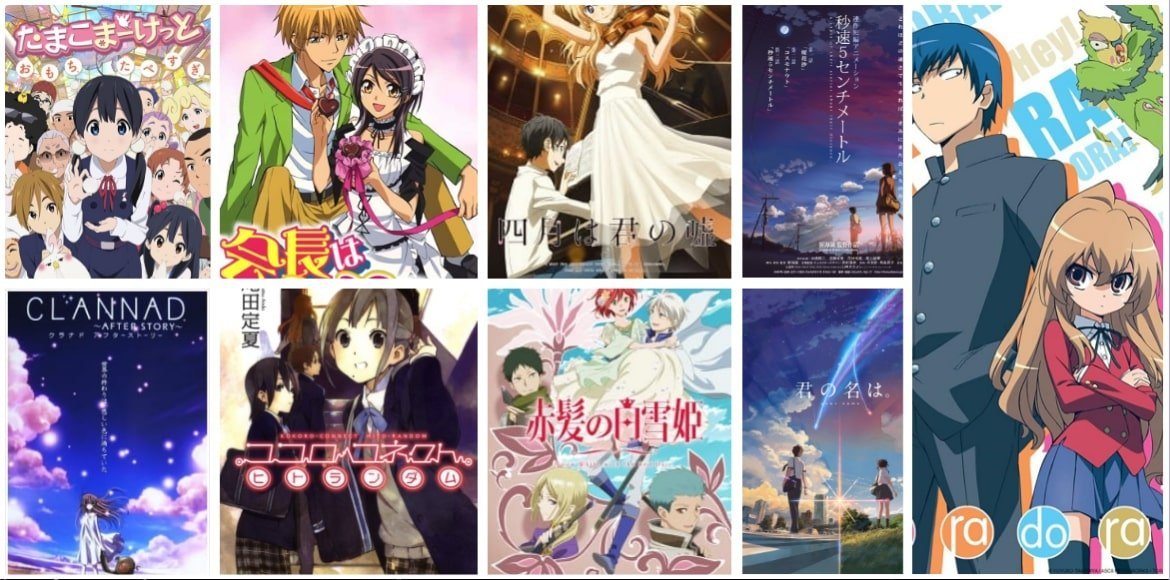 On the top streaming platform, Netflix, romance is one of the most-watched genres among anime lovers. This genre is a never-ending part of our lives. Netflix consists of innumerable romantic anime series, each with its meaning of love. So, I took this as an opportunity and set out on a quest to rank the top 10 must-watch romantic anime on Netflix. Here's a list of top 10 anime from the romantic, drama, slice-of-life, and fantasy genres.  
20. My Little Monster 
This romantic comedy anime features a girl named Shizuku, a very reserved person who cares only about her grades but everything changes as she starts to fall for an outcast, Haru. Haru is a trouble-maker who proclaims his feelings toward her upon meeting her. His unpredictable personality and her reclusiveness make us wonder what happens next. 
19. Weathering with You 
When the fates of Hina and Hodaka, an orphan and a high-school student intertwine as he tries to save her from a shady man. They both decided to run away and later on Hadoka discovers that Hina has an astounding power to call out the sun on her own so he suggests Hina becomes the 'Sunshine Girl' 
18. Howl's Moving Castle 
This sweet romantic anime movie stars a magnificent wizard, Howl, who is known to be a womanizer in Sophie's town, a normal daughter of a hatmaker. Her life changes when the wizard rescues her from a witch and in a fit, she cursed Sophie into an old woman. She accompanies Howl on a journey to return to her normal state.    
17. Hi Score Girl 
In an era where arcade games are a literal craze, becoming a professional gamer seems to be a far-fetched idea but Haruo wishes to pursue it. With his skill, he made a name in the local arcades but was defeated by his rich and smart classmate, Akira. Hell-bent on defeating her, they start to bond over their love for games. 
16. Violet Evergarden 
This beautiful anime revolves around a girl, Violet, recovering from her war wounds and beginning a new life at the postal service. All she was left with was the words from the person, she held dearest but wasn't able to comprehend. This unrequited romance will make you fall in love with Violet.  
15. Teasing Master Takagi-San 
In this romantic anime, Nishikata is constantly teased by his classmate, Takagi who knows all the details about Nishikata and takes advantage. He vows to tease Takagi-San until she blushes like him. Their teasing without any malice will waste no time in stealing your heart. 
14. Love, Chunbiyo and other Delusions 
In this hilarious heart-warming anime, Yuuta moves to another school where no one knows about her being a Chuunibyou. What will happen when Yuuta meets Rikka, the self-declared vessel of "The Wicked Eye", someone more delusional than him. 
13. InuYasha 
Kagome, a 15-year-old, possesses the Shikon Jewel and is attacked by a demon who sends her 500 years in the past. During the battle, the jewel broke into several pieces so she teams up with InuYasha to gather them before they fall into the wrong hands. 
12. Monthly Girls' Nozaki-Kun 
Chiyo falls for Nozaki who hands her an unfamiliar autograph. Later, he turned out to be shoujo mangaka. All this leads to Chiyo becoming one of Nozaki's assistants. She continued to help Nozaki in hopes that he will eventually notice her feelings. 
 11. Kamisama Kiss 
When homeless high-schooler Nanami helped a guy in trouble, as gratitude he offered her a place to stay which later turned out to be a run-down shrine. Within no time, she found herself as a land god living with a fox spirit named Tomoe as her familiar. 
10. Tsurezure Children 
This show is everything you expect from a romance anime. The struggle to confess about not knowing what real love feels like. It shows young love coming of age.  
9. Ouran High-School Host Club 
When Haruhi unexpectedly barges into the Host Club led by Tamaki and broke an $8 million vase thanks to her masculinity, she became an errand boy for them to pay off the debt. Since then, her life was filled with shenanigans she never expected. 
8. Toradora 
When high-school students, Ryuji and Taiga, a guy cursed with menacing looks and a hot-headed girl, decided to help each other when finds out they were interested in each other's friends. Somewhere in-between their plans an unlikely friendship was born. 
7. Kaguya-Sama 
In this best from-con anime, Kaguya and Shirogane, a rich heir and a workaholic, are both at top of their class. Other than their rivalry, they have something else in common – their love for each other. They both try to outsmart each other into confessing rather than confessing first.     
6. Maid-Sama 
The boys think of Misaki, the first female president at an all-boys school, as a man-hating dictator. Her reputation is at the mercy of the school's alpha male, Usui, who finds out that she works at a Maid Cafe to help her family pay the bills. 
5. Clannad 
When Tomoya, a high-schooler who disconnected from the world after his mother's death and attended school only for the sake of it, runs into a girl named Nagisa and reluctantly promises her to restart her drama club, his life began to change for the better. 
4. A Silent Voice 
Shouya is left guilt-ridden when as a sixth-grader, he and his friends, bullies a girl named Shouko with impaired hearing, to the point where she had to move. Years later, he met Shouko, and at that point, he wants nothing more than to be redeemed for his disturbing actions. 
3. Anohana 
Jinta Yadomi is being bothered by Menma's spirit as she died years ago. The story focuses on 6 friends who separated after Menma's untimely death and are bothered by her hallucination, but they are soon drawn together to lay her spirit to rest. 
2. Your Name 
As a comet is passing over Japan, Mitsusha and Taki, a girl who wishes to leave her town, and a boy who attends high school in Japan, miraculously switch bodies. The switch continues to occur as they both do their best to coordinate their complicated lives and a connection develops between them.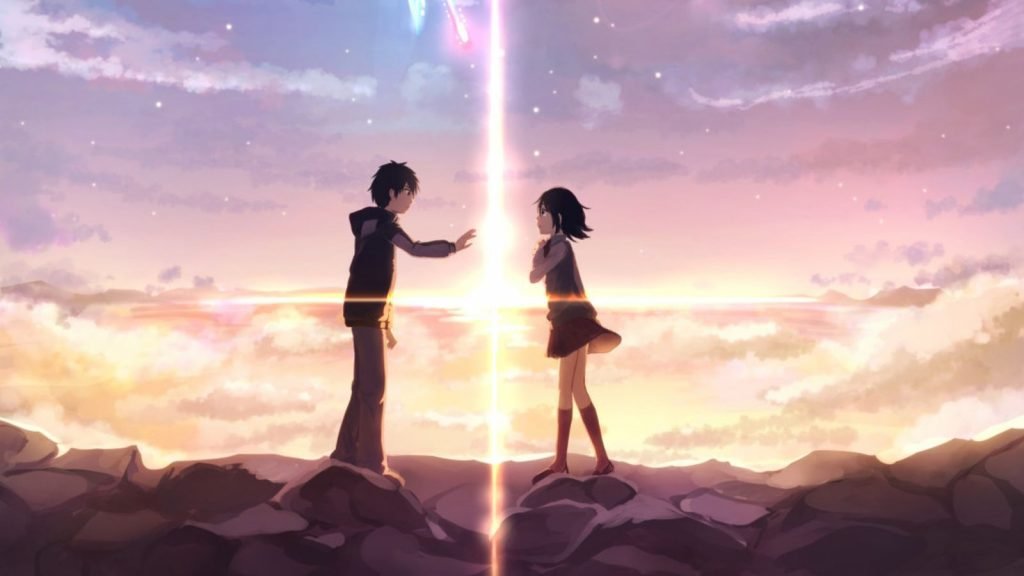 1. Your Lie in April 
The 22-episode romantic anime is heavy on feels, so get those tissues ready. Kosei Arima, a pianist, lost his love for music when he lost his mother. Soon, his fate intertwines with Kaori, a violist, who helps him rediscover his love for music and managed to break through to him. But Kaori herself has a secret to hide. 
Get your tissue boxes ready because you're in for a beautiful ride with this list of TOP 10 ROMANTIC ANIME TO WATCH ON NETFLIX. Happy binge-watching otakus.
Share it with your friends and have a Good Day 🙂
Also Checkout > TOP 20 ANIME EVERY GIRL HAS TO WATCH