Might Guy is one of my Favourite characters in Naruto. Inspite of having zero talent in ninjutsu and genjutsu he becomes stronger than even the Hokages. An amazing tale of Hero who never gives up. Here are some of his most motivational quotes to make you work harder:
"You're right, all efforts are pointless…if you don't believe in yourself.

– Might Guy
"You have the gift of perseverance, and that's what makes you a genius too!"

– Might Guy
"It's true that you're different from Neji… You're not a genius in ninjutsu nor genjutsu, not even taijutsu… But you know what Lee? You are a genius that has the strength and potential within himself to surpass Neji… …Because you are… a genius of hard work."

– Might Guy
"It's not always possible to do what we want to do, but it's important to believe in something before you actually do it."

– Might Guy
"Don't let anything stir you up the path you have drawn for yourself! Forge ahead in the end! Stick to it Lee! Make me proud! Be everything you can be!"

– Might Guy
"What is with your attitude?! We'll never be young like this again!"

– Might Guy
"If you want to be free from your suffering, make up your mind. If you give up on your dream, you will suffer more."

– Might Guy
"What would you know about that boy? That kid has a precious thing he would give up his life to prove. So I wanted to turn him into a man that could accomplish it… That is all…"

– Might Guy
"Your comrades will die on the battlefield! You have to be prepared for the worst! If
you let it get to you, even more people will die! Turn one comrade's death into another's life! Got that rookie

– Might Guy
"Our youth isn't finished yet! Don't throw away hope! Indeed, it's not always possible to do what we wish to do… However, it's important to believe in something before you actually do it. That was my spirit when I challenged you

– Might Guy
"He was a worthy opponent! A man who lived and died like a real shinobi! Kisame Hoshigaki! I'll remember that name for the rest of my life! "

– Might Guy
"A failure will win even at the cost of their own life! "

– Might Guy
"When a man struts around like a peacock, acting like Mr. Big Stuff, he should keep his promises. Even if it kills him. "

– Might Guy
"I was a failure when I was your age, but now I can even beat Kakashi, the elite genius. It's only a matter of time until Lee finally surpasses you! "

– Might Guy
"For those who don't believe in themselves… hard work is worthless!! …You are very much like me, Lee. I used to be a loser too. But these days I can even win against the elite genius Kakashi."I want to prove that even without ninjutsu and genjutsu I can become a great ninja" that's your nindo right? That's a great goal, it's worth working hard for!"

– Might Guy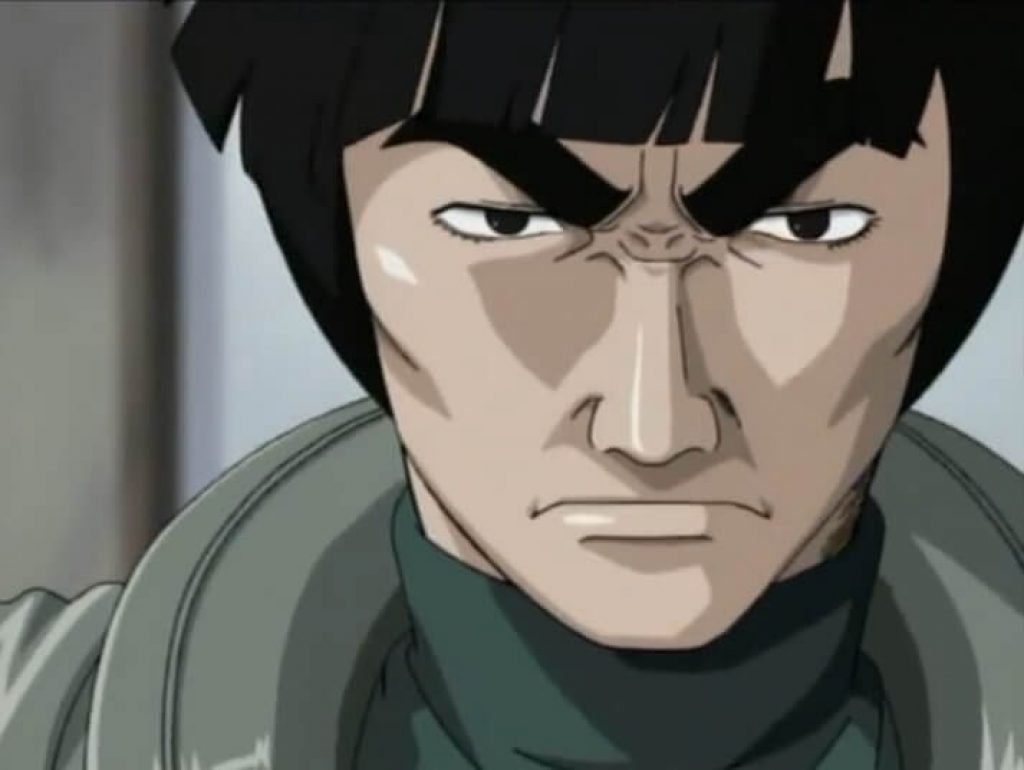 "You worked hard Lee, there's no doubt in my mind the surgery will be a success. You have the power to shape your own destiny. And on the one-in-one thousand, no, one in a million chance something to happen to go wrong, I will die right along with you. Since the day I met you, my nindō has been to train you to become the most splendid ninja possible. That's a promise!"

– Might Guy
"That may be true… but they don't just rot and die. They will become nourishment for the new, fresh leaves. The time when a new spring comes and the fresh leaves bud… is the peak of youth!! It's the time to burn, deep crimson!8th Gate of Death Open!!!"

– Might Guy
That's all folks. These were the best quotes by Might guy, If I missed any great quote then do let me know in the comment section below.