Hey, welcome to animerankers.com! 
Today we decided to embark on a journey to rank the Top 10 Gender Bender Anime. So here it is. 
Hope you like it. 
10. Magical Girl Ore 
"Love makes a girl stronger." Saki Uno is working hard on the new idol unit, the Magical Twin. She admires Mohiro Mikage the most, who is the older brother of her idol unit partner Sakuyo and also a member of STAR ☆ PRINCE's top idol unit. She would have done anything for him, and one day these feelings caused a miracle. Saki turned into a magical girl when she wanted to protect someone … But what she turned into wasn't exactly what she expected. 
9. Maze 
An Earth girl named Maze suddenly finds herself and her home in a strange and magical forest without remembering how she got there (or much more). When she reacted to the knock on the door, she found that she had saved a princess named Mill because her house had fallen on Mill's pursuers. As they set out on their journey, they are attacked by the evil half-human and half-armor – but all is not lost! It turns out that Maze has some mystical powers, and Mill can summon his powerful half-armor. Although Maze's powers are strong during the day, she has little control over them. However, when night falls, Maze turns into a man; this version of Maze has even stronger powers and seems to have total control over them. As they make more friends on their journey, it seems like everyone wants to get closer to the female Maze, and the male Maze wants to get closer to each woman! 
8. Kämpfer für die Liebe 
Natsuru dreamed of being a female killer. Instead, he was turned into a Kämpfer, a woman who should fight and kill! Now he's stuck dividing his days between being the typical Japanese boy and the unusual Japanese. To make matters worse, Natsuru is convinced to move in with the three other Kämpfer, and things start to change when Natsuru takes a job at Bunnygirl Coffee! Getting in touch with your female side is a full-contact, unconditional, Amazonian action festival in Kämpfer für die, Liebe! 
7. Kämpfer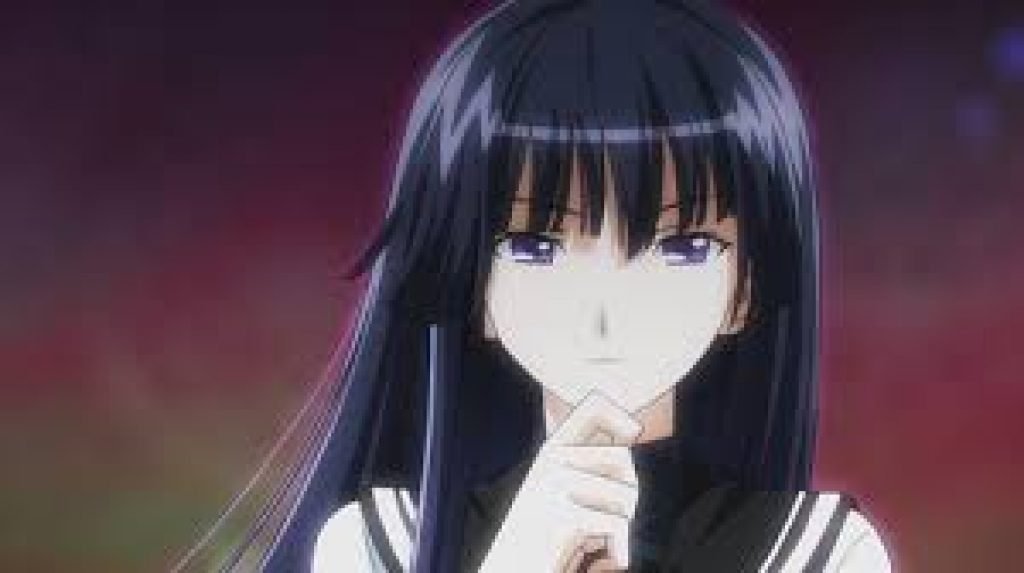 Natsuru is a typical student who fell in love with Kaede, one of the school idols until one day he woke up to find that he had become a busty girl! Chosen to be Kampfer by the mysterious Moderators, Natsuru must now not only fight the other Kampfer but also transform into a girl. Aided by the stuffed tiger, Natsuru must now fight other boobal babies and still try to get closer to Kaede – a task that will now be easier as she has fallen in love with the female form of Natsuru! Can Natsuru keep his secret safe while keeping his double life? 
6. Bagel Girl 
Bong Gi once dreamed of making something out of his life. But now it all feels like a distant memory. He became fat, lazy, and unemployed. In the real world, people are gross by him. He has never had a girlfriend and spends late nights fantasizing about women. His own life scares him but he has one escape, his online life. Games became everything to him. After another long, lonely night of play, he wakes up and is shocked to discover he has turned into a woman. Confused, he meets a young woman named Sae Mi who offers him advice. He soon falls in love with her charms, but things get even weirder as he tries to take revenge on Sang Woo, the school bully who turns out to be Sae Mi's big brother! 
5. Kashimashi: Girl Meets Girl 
Hazumu is a quiet and shy guy who loves flowers and is forced to rely on his friend Tomari as a bodyguard. Yasuna is the prettiest girl in school, but she avoids men like fire … until she meets Hazumu. When encouraged, he confesses his love; heartbroken, he goes to the mountains to be with flowers. As if Hazumu's troubles weren't enough, his day is even more ruined when an alien ship accidentally kills him. Fortunately, there is an alien technology that can bring him to life, but not without a price: Hazumu returns from the dead, but in the form of a… sweet girl? 
4. Cheeky Angel 
Megumi was a normal child. He liked to get into fights and mix them up, and one day he did it in defense of a wizard who was attacked by bullies. His prize was a magic book to fulfill his wish. However, the malicious demon from the book decided to make a joke of Megumi, and instead of turning him into a "man among men", he became a girl. Fast forward to five years later and Megumi is entering high school now, a tough time even for normal teens, let alone a girl trying to figure out how to become a guy again … 
3. Ranma 1/2: The Movie – Big Trouble in Nekonron, China 
Everything seems normal at Tendo's mansion: Happosai is at the raid, Ranma and Akane are fighting, and the old men are playing Go – until a strange Chinese girl named Lychee shows up. It looks like she came to take revenge on Happosai, but before anyone knows what's going on, a group called the Seven Fighting Arts of the Luck of the Gods shows up and kidnaps Akane! Now Ranma & Co. Be sure to take a strange girl to China to fight the Seven Lucky gods and bring Akane back, hoping to understand the whole situation once and for all!  
2. To Love Ru OVA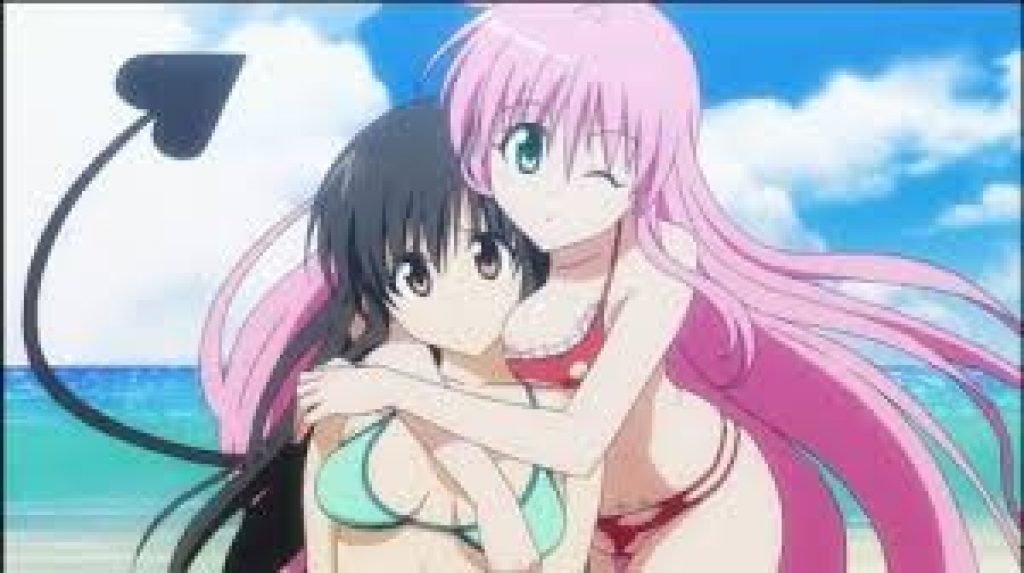 In Sainan High, a day hardly ever passes without talking about breasts. Today is no exception, and Lala – always eager to win Rito's sympathy – was inspired to invent a device that would allow her to resize her chest to suit his preferences. However, the device breaks very badly and ends up turning hapless Rito into a woman! Stared and pursued by men, cared for, and tolerated by women, Rito soon discovers the ups and downs of life as a girl. 
1. Yamada-Kun and the Seven Witches 
Suzaku High School student and problem kid Ryuu Yamada is in a bad mood after his teacher chews him again. As if his life couldn't be worse, he and his honorary student Urara Shiraishi fell down the stairs! When he recovers, he swaps bodies with her! Two people who couldn't be more opposed to each other are running around school in their bodies! All from a kiss! The problems don't stop there with this school romance comedy that starts with a kiss! The endless fun has just begun! 
That's it, folks! Hoped you liked it, if yes, don't forget to like, comment, and share with your friends. 
Have a Good Day!