Looking for Top Manga about Cooking. Food and love are said to bring the finest relationships together, and we at Anime rankers couldn't agree more! In this beautiful world, we live in, cooking is an art, a passion, and continuously developing. This list is certain to give you a new tasting experience and an overflow of tastes. So get your utensils ready because here's a list of the Top 20 Best Manga about Cooking.
Shokugeki no Souma (Food Wars!)
Soma Yukihira's grandfather owns and operates a modest family restaurant in the less desirable part of town. Soma honed his talents day in and day out, hoping to one day exceed his father's culinary expertise. Until one day, out of the blue, his father chooses to enroll Soma at a prestigious culinary school! Is Soma capable of succeeding in a school that boasts a 10% graduation rate? It is one of the top manga about cooking.
Bamman Meokgo Level Up (Leveling Up, by Only Eating!)
The main character suffers from bulimic deficiency, a rare disease that affects just two individuals on the planet. He plans his daily meals to survive, but his chances of surviving are dwindling as the days pass. MC sees a doctor, who recommends that he plays the Alternate Reality Game 'Athens,'. In which he can eat as much as he wants without gaining weight. He is playing the game to preserve his life. It is one of the top manga about cooking.
 Kinou Nani Tabeta (what did you eat yesterday?)
Shirou Kakei stars in Kinou Nani Tabeta, a slice-of-life culinary manga that translates to "what did you eat yesterday." Shirou is a lawyer who enjoys gourmet cuisine and lives with his gay roommate, Kenji Yabuki. Kenji is more laid-back and easygoing, yet he recognizes Shirou's dedication and hard work. This comic largely concentrates on Shirou's food preparation delving into each component that goes into his dish. And also teaching the reader how to become a better cook. It is one of the top manga about cooking.
Amaama to Inazuma (Sweetness and Lightning)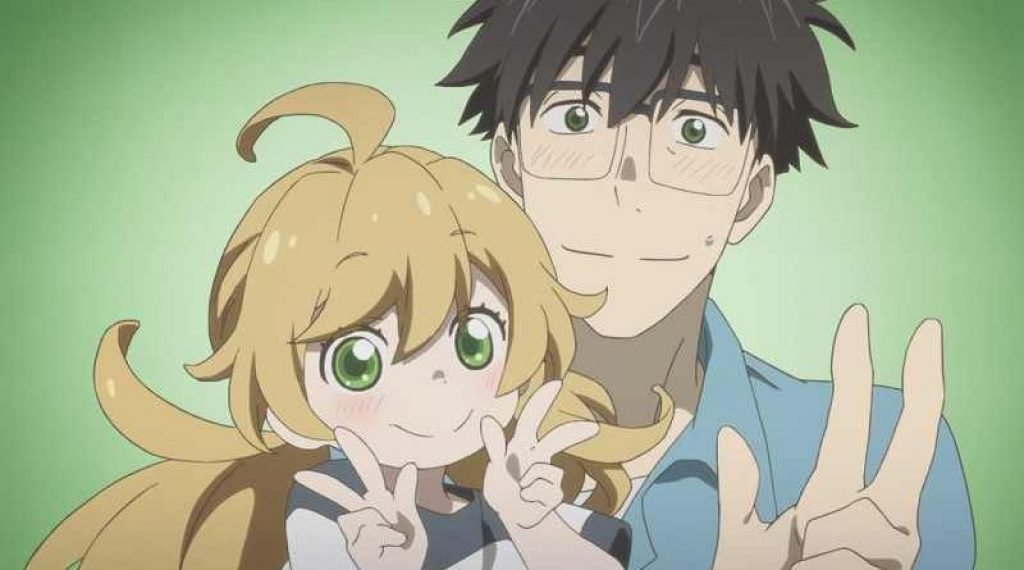 Kouhei Inuzuka, a math teacher who just lost his wife, is doing his best to raise his little daughter Tsumugi as a single parent. He's not much of a chef and doesn't eat much, to begin with. But fate pulls his little family and one of his students, Kotori Iida, together for some handmade adventures. It's no surprise that this dinner table drama is so delectable with those three cooks in the kitchen. It is one of the top manga about cooking.
Chūka Ichiban! (Cooking Master Boy)
Following the death of Mao's mother, the "Fairy of Cuisine," Mao must struggle to become a renowned chef to succeed his mother as head chef of her restaurant. To accomplish so, he'll have to fly to China and master various cooking techniques. He encounters amazing friends as well as bitter competitors on his adventure. It is one of the top manga about cooking.
Oishinbo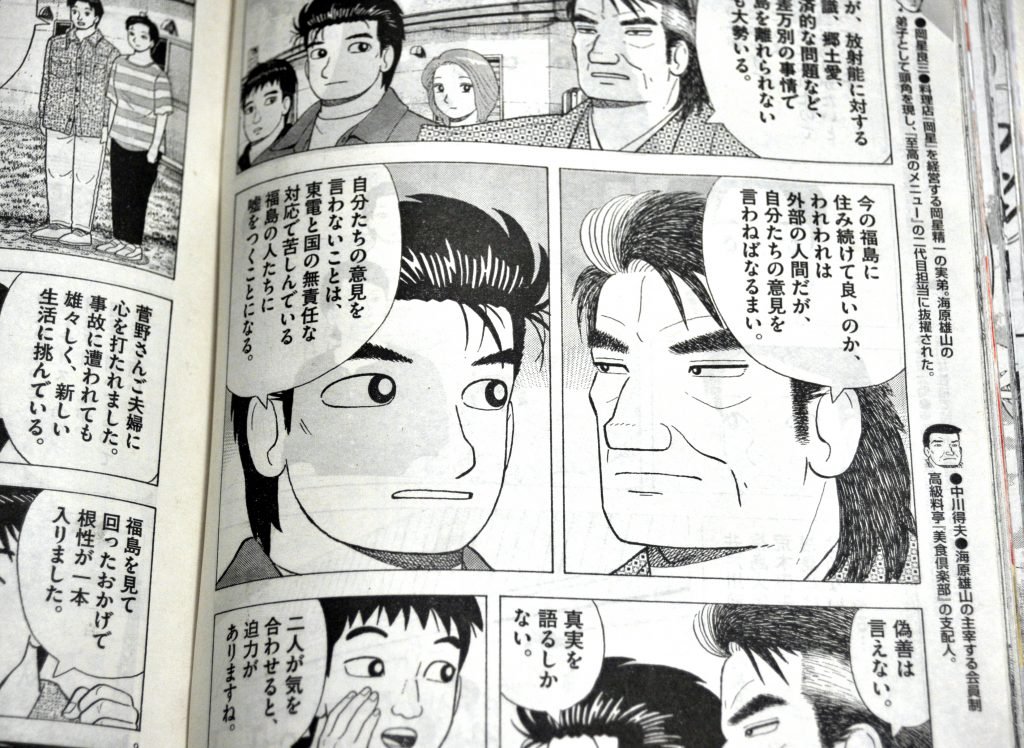 With good reason, Oishinbo is one of the most popular culinary manga. Shiro isn't the most inspiring person in the Tozai newsroom when it comes to his job. He lacks motivation most of the time and never seems to take his work seriously. Despite this, Shiro has been chosen to create the ultimate meal for the newspaper's 100th-anniversary celebration. This is because, despite his lack of work ethic, he has an extraordinarily strong sense of taste, excellent cooking skills, and a passion for food and drink. This makes him the ideal choice to restore the newspaper to its former glory. When the subject of cooking comes up, though, his energy level skyrockets since that is where his heart truly lies. We've all been in his shoes, being forced to do things we don't want to do when our deepest passions are just itching to burst forth.
Yakitate!! (freshly baked)
England, France, and Germany are three of the most powerful countries in the world. What is the common thread that connects these three countries? Each is known for making unique, distinct, and delectable bread. Kazuma Azuma, a 16-year-old kid endowed with supernatural baking abilities. He has taken it upon himself to produce Ja-pan, the country's national bread! It is one of the top manga about cooking.
Hana no Zubora Meshi
Hana no Zubora Meshi is about a young woman named Hana who lives independently while her husband is away for work. While at home, she cooks up her dishes, but she's pretty sloppy. Somehow she manages to make them taste delicious. More so, she's lightly overweight but that doesn't stop her from utilizing her ingenuity to come up with meals that cater to her requirements while her spouse is gone. Her sloppy manner and lack of preparation make you laugh at times, but she genuinely tries her hardest and it shows in her attempts. We can all identify with Hana in some way because, let's face it, cooking isn't easy. You need to be able to prepare your ingredients, make sure to wash and clean dishes before and after you eat but more importantly make sure the meal itself tastes satisfying. It is one of the top manga about cooking.
Nobunaga no Chef (a Chef of Nobunaga)
Following the death of Mao's mother, the "Fairy of Cuisine," Mao must struggle to become a renowned chef to succeed his mother as head chef of her restaurant. To accomplish so, he'll have to fly to China and master various cooking techniques. He encounters amazing friends as well as bitter competitors on his adventure. It is one of the top manga about cooking.
Curry Naru Shokutaku (Addicted to curry).
Makito is a diligent and enthusiastic chef who works with Yui to keep her father's restaurant, Ganesha, afloat. The business has had several issues, including a significant lack of customer retention, large organizations attempting to take over the family-owned franchise, and a variety of other ordeals that have put Yui and the others under a great deal of stress. However, this phase does not stop makito from keeping the restaurant alive as he tries to endure all the hurdles that come his way and try to keep his promise to help Yui's father stay afloat. It is one of the top manga about cooking.
Bing Huo Mo Chu (The Magic Chef of Ice and Fire)
Nian Bing is the offspring of two mages: fire and ice. He acquired both of his parents' magic stones when the Ice Lord killed both of his parents. Nian Bing managed to unleash both fire and ice magic at the same time while attempting to flee the Ice Lord's followers. For a magician, this is an impossible task. He was unconscious when he fell from the cliff and was rescued by an elderly gentleman. After he woke, the elderly man served him a meal he had never eaten before. The old guy turned out to be a great cook, once called a "spirit chef". And no matter what, he wants Nian Bing to be his pupil! Is Nian Bing capable of seeking vengeance while pursuing his goal of being the best chef in the world? It is one of the top manga about cooking.
Hell's Kitchen
Satoru, who was trained by Dogma to become the perfect chef, is the protagonist of the story. However, Satoru is unaware that after his training, he will only face death, since his sensei is a demon from hell who has promised to consume his soul and wants to use Satoru as a puppet to carry out his instructions for the rest of his life. In his training, Dogma takes no prisoners, ensuring that Satoru obeys his every command and that the dishes are prepared exactly as he sees them. If Satoru makes a mistake, he is severely punished, and if he creates a fantastic dish, he is still punished. Either way, there is no escaping this kitchen of terror. It is one of the top manga about cooking.
Isekai Omotenashi Gohan
Akane, a regular office worker, is transported to another planet with her younger sister and pet dog. There, she begins to treat each of the special guests with hospitality via meals!! Can she feed the people of another world with home cooking…?! It is one of the top manga about cooking.
Yumeiro Patissiere
Amano is a little young lady with a massive sweet appetite. Her passion for cake is unrivaled, so she enrolls at St. Marie Academy, a school dedicated to teaching and inspiring aspiring patissiers. However, she is soon thrown into the fire, as her group consists of an elite squad of gorgeous princes who are all masters of sweets, and she must now learn from all of these wonderful men. Even if she isn't the best at baking cakes, Amano will go to any length to learn the craft she adores and become the finest patissier for her admirers. Every guy who helps Amano genuinely encourages her to become her finest version, and you're always astonished at her growth and how wonderfully she grows.
Toriko
Toriko, a treasure hunter often employed by restaurants and the wealthy, exists in a world where food flavor and texture are extremely essential. He's a guy with the extraordinary talents needed to catch the vicious, elusive, and uncommon creatures he'll need to finish his ultimate supper course! His current companion is a weak, frightened individual who is impressed by Toriko's grandeur and follows him about.
Bambino!
Shogo Ban, a Fukuoka college student, enjoys cooking. He finds himself working at the line of Roppongi's best Italian restaurant, Trattoria Baccanale, thanks to the owner of the restaurant where he works part-time and discovers that the real deal isn't quite as easy as he'd thought. Ban tries to keep up with his demanding schedule and coworkers, as well as other difficulties. The tale follows Shogo as he strives to face the challenges that come with working in a fast-paced workplace while also coping with his personal life to guarantee that his girlfriend is not left behind. Furthermore, his girlfriend still resides in Fukuoka, making it difficult for them to visit each other regularly. Throughout the manga, we can observe his development as each event serves to teach him to be a better person.
Kitchen no Ohimesama (Kitchen Princess)
Kitchen no Ohimesama follows Najika, who takes pleasure in her cooking and enjoys preparing meals for others. Despite this, she thinks that something essential is lacking from her life and that something is a boy with whom she had a childhood crush. She's determined to track him down, but her only lead is a silver spoon that will lead her to Seiki Academy, which is very known and established. Najika simply wants to live a happy life, and we couldn't agree more. Life isn't complete unless you devote your love and energy to someone else's pleasure, and that is all she aspires to. Najika's enthusiasm for cooking for others goes a long way, but she believes her meals would reach new heights if she could do it all for her childhood love. As previously stated, food and love go together.
Dungeon Meshi (Delicious in Dungeon)
Lyos and his crew are utterly broke after a dragon swallowed his sister and all of their supplies were lost in a botched dungeon raid. They have resorted to eating the monsters they kill, but they are still desperate to save her before she is digested. They are then introduced to the realm of Dungeon Meshi by a dwarf, who exposes them to delectable food created from items such as gigantic bat meat and even screaming mandrake.
To appreciate what is delicious in food and life, one must first taste bitter. Keiichiro Tachibana stuns everyone who knows him by unexpectedly abandoning his routine office job to establish a bakery, troubled by recollections of the past that continue to intrude on his aspirations of the present. He hires a playboy patissier who's been dismissed from every job he's ever had, an ex-boxer with an insatiable sweet appetite, an absent-minded boyhood buddy, and an old family servant. Will this unusual group be able to overcome personal traumas, learn to work together, and uncover a culinary recipe?
Fighting Foodons
When the art of culinary battle is created in the country of the Fighting Foodons, typical dishes become meal-time monsters. It's all friendly competition until evil becomes the norm. King Gorge and his Gluttons have devised a cunning plot to conquer the world, complete with a dash of devastation. They've trumped the world's finest Foodon chefs by kidnapping them all. But hold on! Chase, a teenage apprentice chef with a voracious thirst for action, believes he has what it takes to succeed his father, Master Chef Jack, as an Elite Master Chef, Chase thinks that one meal at a time, he can transform the world.
Manga can make everything look cool. For example, cooking, manga makes cooking look insanely dramatic, awesome and also makes you kind of hungry.  However, it has been discovered that anime food nearly always manages to appear both attractive and delicious. Also, keep in mind that these are only sketches. Several cookery animes are entertaining to watch. While food manga has a distinct perspective on food, it is nonetheless a fun genre to read.
Also check-out: Top 20 Horror Manga