Martial arts are a form of power, showcasing the potential of the human body when pushed to its physical limit. It also makes for exciting manga that fuels our imaginations. From katana face-offs in medieval Japan to hand-to-hand combat (grappling), the diverse forms of martial arts are abundant in the manga. So my goal here is to find manga that highlights the art of combat in the best possible way. Making martial arts a role element of the show.
So here are the top 15 manga based on martial arts that inspire you to a very active and adventurous imagination allowing it to run wild. But beware they should stay as imaginations please do not try this at home. So fasten your seat belts and explore the list. . .
15. Shigurui
Shigurui draws inspiration from Norio Nanjō's novel Suruga-jō Gozen Jiai. Taking place in Shizuoka in 1629, a deadly game was created in which a real sword was used instead of a wooden sword. Following the blind Irako Seigen and the one-armed Fujiki Gennosuke, this exquisite manga depicts an amazing story and stunning visual effects. It is of the top 15 martial arts manga.
14. Dragon's Rioting
his manga centers on Tachibana Rintaro, a boy with a syndrome. If he is sexually aroused, his heart will be under tremendous pressure, as well as his adventures at Nangokuren High School, where he is The only male student.
 When he realized that the girls' school was more like a war zone, his transfer attempt was defeated when he managed to attract the attention of the most powerful faction leader known as the three dragons. It is of the top 15 martial arts manga.
13. All-Rounder Meguru
All Rounder Meguru tells the story of Meguru Takayanagi and Takashi Yamabuki, and their different but similar goals to become stronger in the MMA world. This is a wonderful story about realism, power, and self-reflection, and comics are often praised for their more realistic interpretations of martial arts. It is of the top 15 martial arts manga.
12. Tough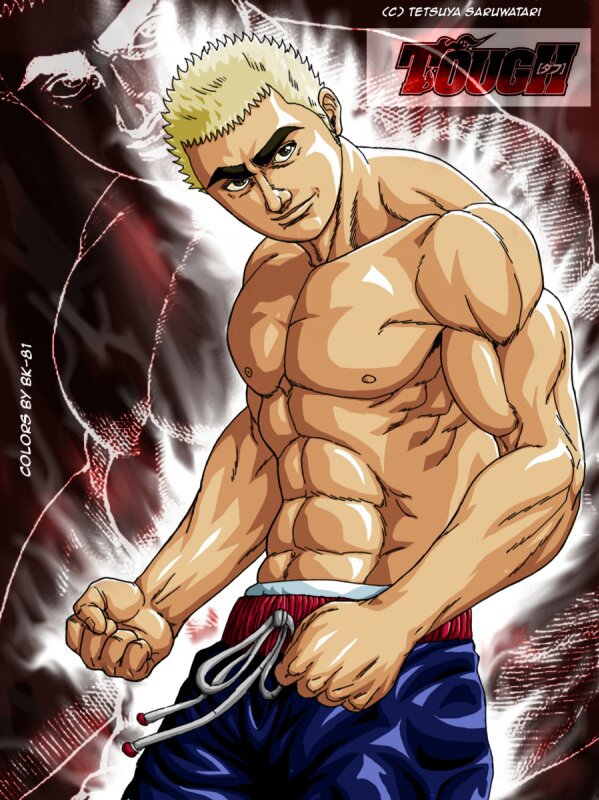 This manga centers on the high school student Kiichi "Kibo" Miyazama and his father Seiko who trained him at Nadashinkage-ryu. As his love for martial arts and power grew, he traveled around Japan to test his power with various fighters. The sequel follows the journey of Kibo in a major fighting tournament, in which he must participate immediately after his father almost died in a battle. Tough showcased various forms of mixed martial arts and a fascinating storyline. It is of the top 15 martial arts manga.
11.  Girls of the Wild
tells the story of the misogyny of women Song Jaegu, and his time in the wild high school. After discovering that he was the only male in an all-female MMA high school, he was involved in various competitions, and he must quickly learn how to fight to protect himself. Although this is a webcomic rather than a comic, it is similar to "Dragon Riot" and is more modern, with a lot of action, story development, and romance. It is of the top 15 martial arts manga.
10.  Angel Densetsu
Angel Densetsu tells the story of a kind boy Seiichirō Kitano with the appearance of a devil. Constant rumors link him to criminals and drug addicts, leading him to become the "school guardian" of Heikuu High School. This martial arts comic has a good comedy combination. It is of the top 15 martial arts manga.
9. Souten No Ken
Souten No Ken tells the story of how Kasumi Kenshiro had to leave his job as a teacher and learn to fight to solve problems with gangs. Since this is indeed the prequel to the Hokuto No Ken series, the realistic details and intense fighting scenes still exist. It is of the top 15 martial arts manga.
8. Kengan Ashura
This cruel and detailed story revolves around Ouma Tokita and his efforts to become Japan's strongest martial artist. Telling stories of power and prestige, combined with inner visuals.
7. Blade of the Immortal
This manga tells the story of the immortal samurai Manji trying to kill 1,000 people in order to make atonement. Later he met Rin Asano and promised that she would avenge her parents. This story has a strong idea of ​​revenge, redemption, and atonement.
6. Hajime no Ippo
Ippo Makunouchi, who was defeated by the bully, was rescued by professional boxer Takamura Mamoru. Ippo then began his journey to become a professional boxer through endless training, although his kind spirit still exists because he spends time learning about them with various boxing opponents.
5. Vagabond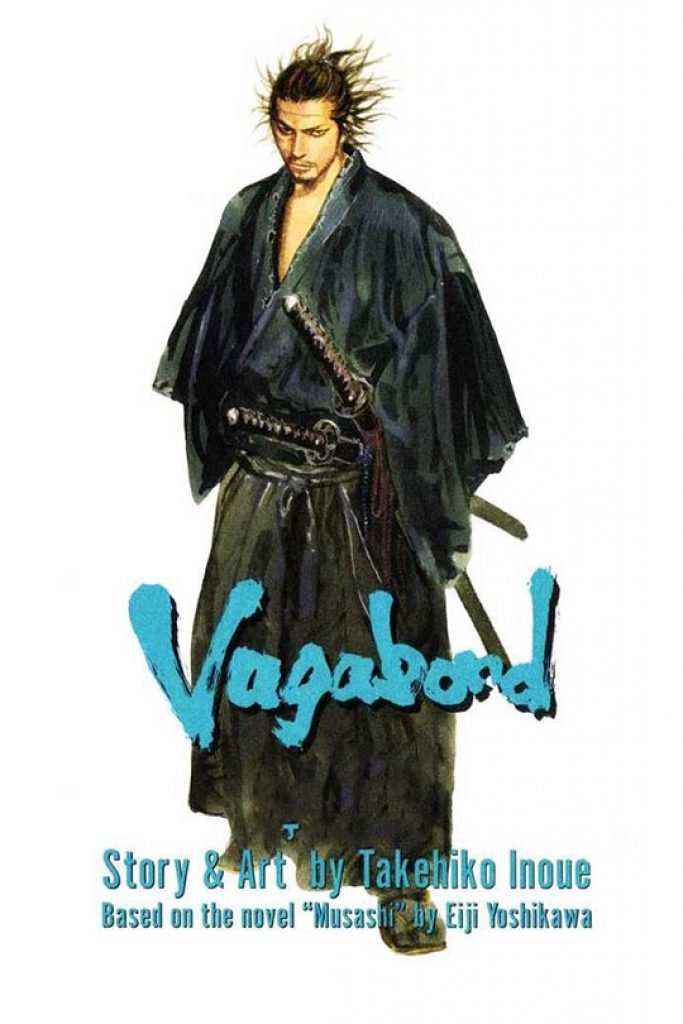 Vagabond tells the life of a swordsman Miyamoto Musashi inspired by Eiji Yoshikawa's novel Musashi, and how he became a legendary swordsman. With detail, action, blood and depth of development.
4. Teppu
Teppuu revolves around high school girl Natsuo Ishido. She is naturally good at anything, and when she is introduced to the world of martial arts, this situation will change. Not only against her opponents but also against her inner demons and past memories.
3. History's Strongest Disciple: Kenichi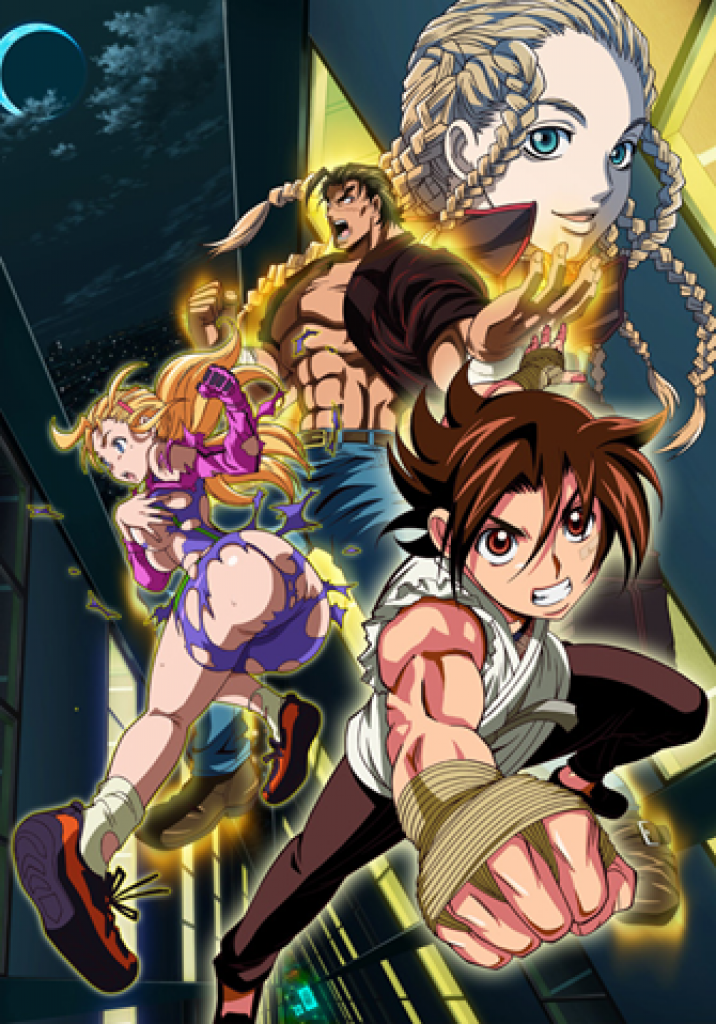 The focus of this manga is the bullying victim Kenichi Shirahama, who became friends with the school transfer student Miu Fūrinji. He was then introduced to the Dojo House Ryōzanpaku, where he trained under the guidance of several different martial arts masters in order to be able to protect himself and others.
2. Baki the Grappler
Baki the Grappler is centered on the boy Baki Hanma. He travels around the world, challenging various fighters, hoping to defeat his father Yujiro Hanma.
1.. Holyland
Holyland tells the story of Yuu Kamishiro and his street-fighting life. As he continued to roam the streets looking for his own place, he became stronger and stronger, winning titles such as "Thug Hunter".
Also, check out -> Top 10 Futuristic Manga that is a Must Read