As you close your phone and become weary of looking at it, you realise that you have read the last chapter. But the beauty of transmedia narrative is that as one medium stops, another one starts. We searched far and wide to compile a thorough list of the top 21 webtoons adaptations (cross-genres) that you should be made into an anime. Let's dive in!
Unholy Blood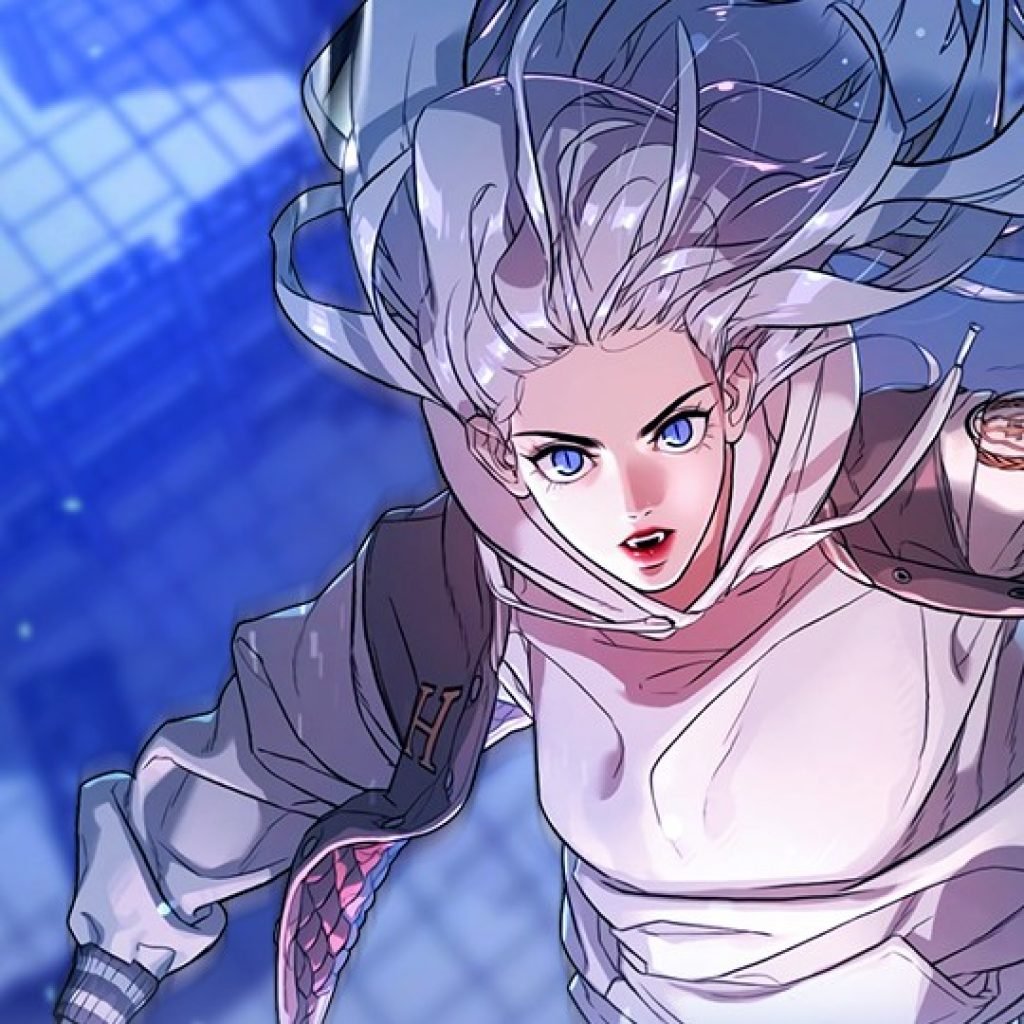 Unholy Blood is a supernatural webtoon series created by Lina I'm with the aid of Jeonghyeon Kim. It was launched in October 2020. The story revolves around Hayan Park. He is a white-haired pure-blood vampire who dresses like a regular (and brunette) human during the day. However, the other vampires shatter her chance to live a normal life. Hayan is forced to combat the hunters who took over the planet a decade ago and confront her history. Hayan attempts to protect the people she loves while exacting her retribution with the assistance of rising investigator Captain Hwang. It is one of the top webtoons that must be made into an anime.
Weak Hero
Weak Hero, written by SEOPASS and illustrated by RAZEN. It debuted in September of 2019 and has steadily risen to the top of Webtoon's rankings. The story takes place in a typical high school where bullies rule the roost and love to harass the weaker pupils. However, everything is flipped upside down when a new student named Gray Yeon arrives. On the other hand, Gray will not just roll over for the bullies. He is more than capable of packing a punch, upsetting the school's hierarchy. It is one of the top webtoons that must be made into an anime.
Omniscient Reader
Omniscient Reader is a fantasy Webtoon series produced by sing N song, with artwork by Sleepy-C and adaptation by UMI. The series premiered in August of 2020 and has gradually increased in popularity since then. Dokja, the protagonist, finds himself fated to save the world when his favorite online book, "Three Ways to Survive the Apocalypse," unexpectedly becomes a reality. Given that Dokja understands what transpired in the online book, he is the only one who can hope to save the world by utilizing this information to influence what happens in the actual world to preserve mankind. It is one of the top webtoons that must be made into an anime.
Castle Swimmer
Kappa's whole existence revolves around his role as the prophetic "Beacon." He's gold and gleaming, and everyone wants something from him—for him to save them. On the other hand, web novels. Yet, itSiren, prince of the sharks, is informed he is destined to murder Kappa to break the curse on his people. The shark kingdom once murdered a demigod and has since been cursed to be damaged and disfigured, unlike the fearsome sea animals on whom they are based. Kappa and Siren meet after being brought together by fate, only to reject the prophesies that have been placed upon them and be plunged into a crazy adventure and romance. Wendy Lian Martin created Castle Swimmer. It is one of the top webtoons that must be made into an anime.
Cursed Princess Club
Lambcat founded the Cursed Princess Club, which has been active since February 2019. This humor comic series follows Gwendolyn, an ugly princess who does not match the stereotype of the "ideal princess." After hearing her fiancé call her ugly, Gwendolyn flees into the forest, where she encounters the Cursed Princess Club, a collection of cursed princesses (and one prince) who have all become exiles from their families. Gwendolyn meets new acquaintances while learning that she doesn't have to fit into any type of mold to be a genuine princess. It is one of the top webtoons that must be made into an anime.
The Advanced Player Of The Tutorial Tower
Bangguseok Gimssi developed the Advanced Player of the Tutorial Tower, with artwork by Omagam and adaptation by Juyeong Hwang. It is based on a Naver web novel of the same name and by the same creator. This series is brand new to Western viewers, having just recently debuted in January 2021, yet it has already garnered traction, climbing to ninth place in the Webtoon rankings as of this writing. The story revolves around Hyeonu Kim, who was previously imprisoned in a monster tower for almost 12 years. But now that he's free, he's incredibly powerful and desperate to find out who imprisoned him in the first place. It is one of the top webtoons that must be made into an anime.
Suitor Armor
Suitor Armor initially appeared on Webtoon's Discover in August of 2019, but it just made its debut in the major leagues in September 2020, making it a relatively recent addition to the roster. Although it has only been around for a short time, this comic series has already been shown to be extremely successful. Purple created the comic, which follows Lucia, a lady-in-waiting to the soon-to-be Queen. Lucia needs to hide that she is a fairy since they are persecuted in this magical realm, but she knows nothing else about her ancestors. Lucia falls in love with Modeus, a knight in the service of the monarch. The twist is that Modeus is an enchanted suit of armor rather than an actual human. It is one of the top webtoons that must be made into an anime.
Mage & Demon Queen
Mage & Demon Queen has managed to avoid the many romances that rise to the top of Webtoon's rated list to provide viewers with a funny comedy comic. This series, created by Color LES, has been running since August 2018. This comic universe is similar to that of an RPG game, with teams of humans banding together to reach the top of the Demon Tower and fight the Demon Queen, with people being able to complete the job several times thanks to resurrection magic. The plot revolves around Malori, a young lady who has repeatedly climbed the top of the tower in her quest to seduce the Demon Queen. It is one of the top webtoons that must be made into an anime.
The Remarried Empress
The Remarried Empress is a relatively new addition to the Webtoon roster, having only joined in September of 2020, but it has been published on the Korean version of the app since October 2019. Alphatart and Sumpul collaborated to create this unique fantasy with romantic themes. The narrative begins with Emperor Sovieshu divorcing his wife, Empress Navier in favor of his lover Rashta, and Navier requesting permission to remarry following the divorce. The tale then jumps back in time, with Rashta arriving in the palace and Navier discovering that many men seek her—even if her spouse isn't one of them. Fans are still waiting for the final episode of the divorce. It is one of the top webtoons that must be made into an anime.
Age Matters
On the Webtoon app, Age Matters is one of the most popular romantic series. This series, created by Enjelicious, debuted on the site in April of 2018 but just lately seemed to gain popularity (and a spot in Webtoon's top 15). Rose Choi, a woman approaching her thirties, had given up on love when her fiancé dumped her over an app called Lime. She does, however, obtain a new job as an assistant to Daniel Yoon, a millionaire and the founder of Lime. As the two begin to spend more time together, they start to fall in love, despite their better judgment. It is one of the top webtoons that must be made into an anime.
UnOrdinary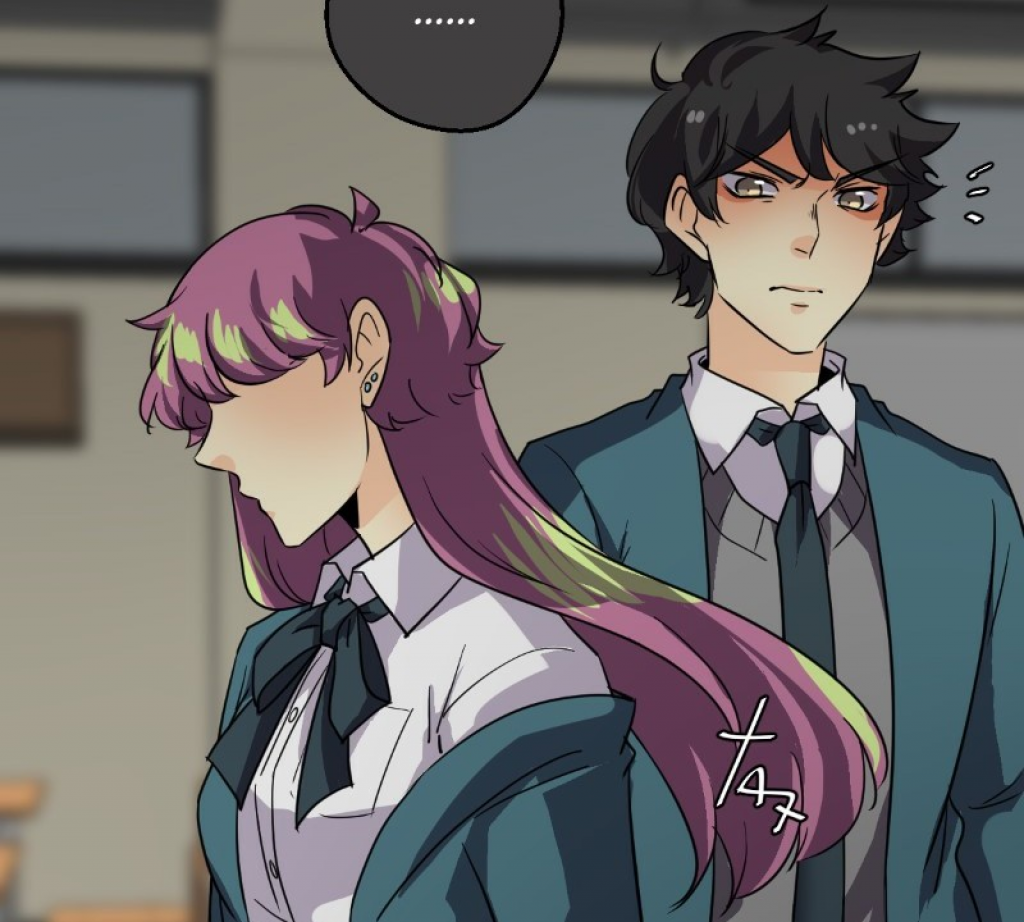 Unordinary by Uru-chan is an ongoing series in the Webtoon superhero genre that has been one of the app's most consistently popular toons, routinely ranking in the top 5 of Most Popular in All Genre. Everyone at John's top school has superpowers; it's the unOrdinary world's norm. Everyone except John, that is. Those who lack power are called "cripples," and they are supposed to keep a low profile. Think Gossip Girl meets My Hero Academia, where the affluent and privileged (with contempt for the lower class) are also students with abilities. It's up to John to survive his peers while still keeping his secret hidden. It is one of the top webtoons that must be made into an anime.
Down To Earth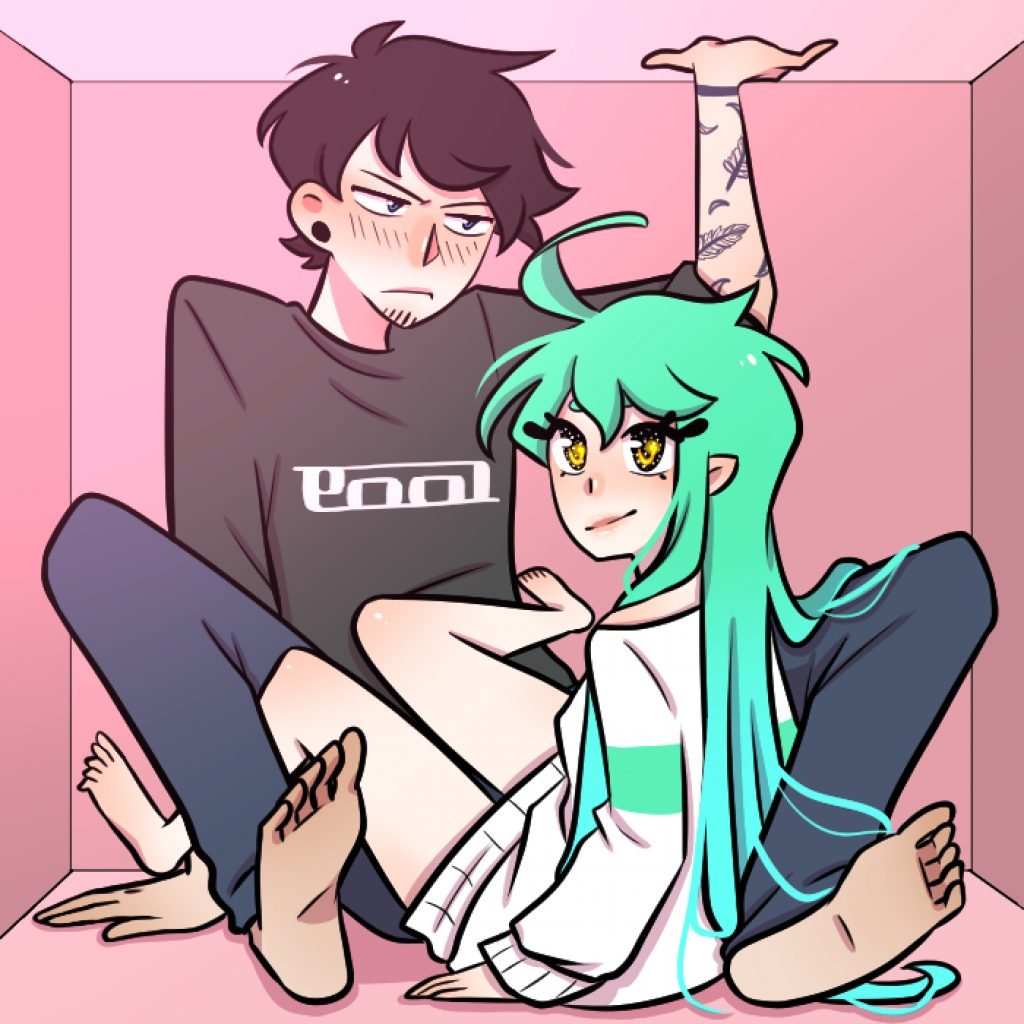 Pookie Senpai developed Down to Earth, which premiered on Webtoon in August 2020 after appearing on Canvas and Discover. Kade, a young man living a regular life, is the narrative's protagonist until an extraterrestrial female falls into his lawn. Zaida is an adorable extraterrestrial girl with extraordinary abilities such as levitation and telepathy. Despite their agreement not to get involved with each other, the two begin to develop affection for each other. It is one of the top webtoons that must be made into an anime.
True Beauty
This Webtoon takes a satirical look at Korean beauty standards. Jugyeong, a true horror enthusiast, is a completely ordinary adolescent girl. She has acne, does not have double eyelids, and simply does not recognize her attractiveness. That is until she binge-watches a slew of beauty videos and puts them to the test on herself. The problem now is allowing anybody other than her immediate relatives to see her without makeup. True Beauty, created by Yaongyi, was originally classified as a drama and entirely read as a Korean drama program. However, the love triangle has lately become more prominent in the storyline, and the comic's genre has been altered to romance. This series has become so popular that a TV series adaptation has since been made, which delighted fans as it was one of the comics that readers most wanted to be adapted
Lore Olympus
Lore Olympus is a Webtoon made by artist Rachel Smythe that debuted in 2018. It rapidly gained popularity and has been unbeaten since. This Webtoon is a retelling of Hades and Persephone from Greek mythology. It's their love tale from the minute they meet, and it includes a diverse cast of gods and goddesses. Lore Olympus addresses a wide range of contemporary topics and is beautifully illustrated. Each character is a one-of-a-kind combination of look and personality. The relationship is also so genuine and heartfelt that viewers can't help but fall in love with it
Great Gatsby.
We've seen the movie and read the book, so what does this webtoon have to offer? This webtoon reimagines a famous narrative in the primary colors of yellow and orange, with a great deal of detail. The narrative, as recounted by a black author, has several characters who are people of color. Step into a world of beauty, fashion, and parties, but also misery, loneliness, and betrayal. Although the webtoon is only updated once a month, it deserves to be on your list.
Men of Harem
This webtoon gives you a solid catch female lead dream, breaking the glass barrier one man at a time. The plot is about a strong empress who violates her nation's norms by inviting five young men from diverse origins to join her Harem. However, life has betrayed her in various ways, including the betrayal of the man she loved and the unexplained killing of her father. If you enjoy a strong female lead, this is the film for you.
Like Wind on a Dry Branch
Let's toss everything you know about the original Cinderella narrative out the window. This webtoon features a prince and a commoner (a widow) who catch his attention. However, the narrative is far from bright and sparkling. The widow is about to be buried alive as per a nobleman's last desire, when all of a sudden, there he was, the feared outcast prince, saving her from death. But, would it have been better if she had died, or if she had been saved by the prince whom everyone feared?
Save Me
BTS currently features not only in their songs but also in the Webtoon series 'Save Me.' More information about the BTS Universe will be provided in cooperation with Naver. The Save Me webtoon was inspired by a collection of video clips included in "The Most Beautiful Moment in Life." Big Hit Entertainment devised the storyline for this comic, and 'LICO' turned it into a webtoon. The Save Me webtoon begins with Jin, who is reminded of his excellent buddies from school, particularly the other BTS members who use their true names. However, in the subsequent tale, they were discovered to be no longer closely connected.
Cheese in the Trap
Soonkki initially wrote and drew a South Korean manhwa (comic) series called Cheese in the Trap. The webtoon debuted in 2010 on the Naver Webtoon portal site and concluded in Season. This webtoon depicts the tale of Hong Seol, a student who is unexpectedly deceived by Yoo Jung, a beautiful and popular senior at her college, due to her desire for success on campus. Hong Seol continues to befriend Jung, even though Seol covertly observes and understands that Jung is strange and loves to manipulate those he doesn't like. As a result, Seol became a parno, believing that something was wrong with Jung personally. It typically describes what it's like to endure college and survive its drama.
Dice
The fantasy genre ranks in the ninth position with 8.6 million likes. Who would have guessed that many 'Dice' readers would be swept away by the tense atmosphere while also being intrigued by the story's continuation? This comic depicts how a roll of the dice may alter your fate. The story opens with a prologue about a youngster who witnesses his father's brutality. Then, after sighting a shooting star, he can flee his father and discover a brilliant blue dice (which is called a dice). The following narrative revolves around Dongtae, who is often tormented until he meets a gorgeous transfer student named Taebin, who becomes his classmate.  
The God of High School
The God of High School (GOH) is a webtoon created by Park Yongje and debuted on the Naver Webtoon platform on April 8, 2011. In 2014, it was one of the first webtoons to acquire official English subtitles from LINE Webtoon. The plot of The God of High School revolves around the exploits of high school students in their quest to become the strongest in the world. This fantasy comic genre is ideal for those who enjoy action and adventure stories. The narrative, which is fairly dramatic and not overly long, will keep you interested in the sequels. The anime adaptation of the webtoon The God of High School was published on July 6, 2020. Crunchyroll produced the animation The God of High School directly.
That's all folks! These were the Top 21 webtoons that must be made into an anime. If you know any more awesome webtoons do mention them in the comment section below. We would love to hear from you!
Also, check out-> Top 20 War Themed anime