Light Yagami is observant, charming, and astute. Light appears to be your standard overachieving, hyper-responsible kid at first glance – and he is, for the most part. Underneath this charming appearance, however, is a more complex personality, one whose conflicted high principles and cynical hate force him to take drastic actions. Throughout the series, Light shows signs of having two personas, and he even reconsiders his decision to kill L as Light. But he keeps coming back to Kira, telling himself there are no good reasons not to.
[wpsm_toplist]
"In this world, there are very few people who actually trust each other." 

Light Yagami
"Humans aren't made perfectly. Everyone lies. Even so… I've been careful not to tell lies that hurt others." 

Light Yagami
"Look around you, and all you will see are people the world would be better off without." 

Light Yagami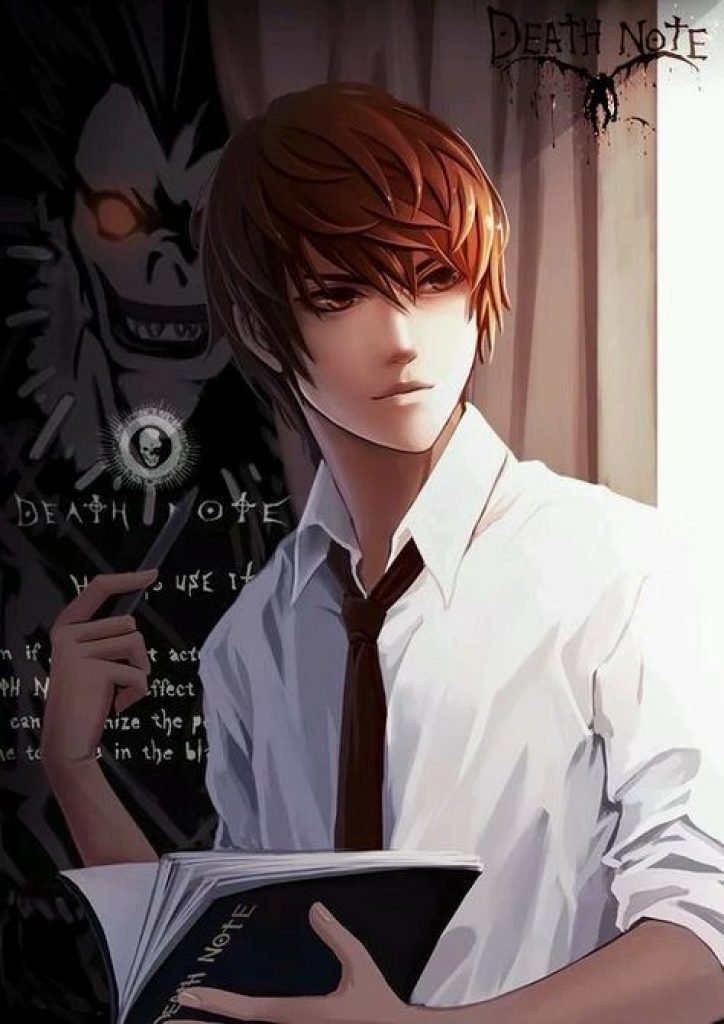 "This world is still rotten…With too many rotten people." 

Light Yagami
"This world is rotten and those who are making it rot deserve to die. Someone has to do it, so why not me? Even if it means sacrificing my own mind and soul, it's worth it. Because the world… can't go on like this. I wonder… what if someone else had picked up this notebook? Is there anyone out there other than me who'd be willing to eliminate the vermin from the world? If I don't do it, then who will? That's just it: there's no one, but I can do it. In fact, I'm the only one who can. I'll do it. Using the death note, I'll change the world." 

Light Yagami
"I can't develop feelings. That's how most idiots screw up." 

Light Yagami
"I'll solve equations with my right hand and write names with my left. I'll take a potato chip… and eat it!" 

Light Yagami
"You can't ever win if you're always on the defensive. To win, you have to attack! 

Light Yagami
"I have a mind of a genius and a strong sense of justice." 

Light Yagami
"The thing I hate the most is to trample on other people's good will." 

Light Yagami
"Under normal circumstances, humans should have continued to evolve as the greatest creatures upon this earth, but we were actually regressing. A rotten world. Politics, law, education… Was there anybody around who could correct this world? But someone had to do it." 

Light Yagami
"I understood that killing people was a crime. There was no other way! The world had to be fixed! A purpose given to me! Only I could do it. Who else could have done it, and come this far? Would they have kept going? The only one who can create a new world is me." 

Light Yagami
"I am Justice! I protect the innocent and those who fear evil. I'm the one that will become the god of a new world that every one desires!" 

Light Yagami
"But you know the saying, "play with fire, and you'll get burned". I'll make you regret underestimating L…underestimating me." 

Light Yagami
"No matter what the world is, the god of that world creates the rules. In truth, you have been defeated by the rules I created. And as punishment for defying the God of the new world, you will die…" 

Light Yagami
That's all folks. These were the best Light Yagami Quotes from Death Note. If you know any more awesome quotes do mention them in the comment section below. We would love to hear from you!