Light novels of the Chinese language tend to be towards depicting Chinese art and tradition either through the characters or the light novel itself. 
Popular Chinese light novels include genres like:
Xuanhuan – mysterious fantasy
Xianxia – influenced by Chinese mythology, religion, tradition 
Wuxia – features warriors of ancient China, often bestowed with superhuman martial arts.
Here are the top 25 Chinese light novels filled with genres like Xianxia, Wuxia, Xuanhuan, romance, a slice of life and so much more! Let's dive in right away!
1. Who Touched My Tail!
Xue Ling, a nine-tailed fox, has been cultivating for a millennium. But, he lost all of his tails in a brief moment. These tails are easy to destroy but almost impossible to recover. To restore his human figure, he must destroy the plot and alter the course of the protagonist's fate. Who Touched My Tail! is a hilarious, Xianxia, Yaoi Chinese light novel. This light novel is good for the most part. Comedy makes you chuckle. The ML is too overpowered. Some might like it, others might not. It is one of the Top Chinese Light Novels.
2. The Amber Sword
A gamer who played the VRMMORPG game 'The Amber Sword' for years, found himself transported to another world that resembled the game's world. He lives in the body of an NPC who is doomed to die later on. With his feelings and emotional moments in the game, he sets out to save a kingdom doomed to be destroyed. The Amber Sword is a martial arts, mystery, Sci-fi Chinese light novel. The story itself is impressive with unique. The good thing is that even after a thousand chapters, all side characters are not "thrown away". All side characters have their meaning. The story came out to be quite unexpected and it's great. The only problem is that the execution of the story is somewhat okay-ish. It is one of the Top Chinese Light Novels.
3. Empress With No Virtue
Ye Zhen Zhen, an innocent and free-spirited lady was unwillingly chosen as Empress to Emperor Ji Wu Jiu who is a whore. Their eventful life began from here. Empress With No Virtue is a romance, josei light novel. In this story, ML and FL are disgusted by each other. But, as time passes both quite understand each other. It is one of the Top Chinese Light Novels.
4. The Good for Nothing Seventh Young Lady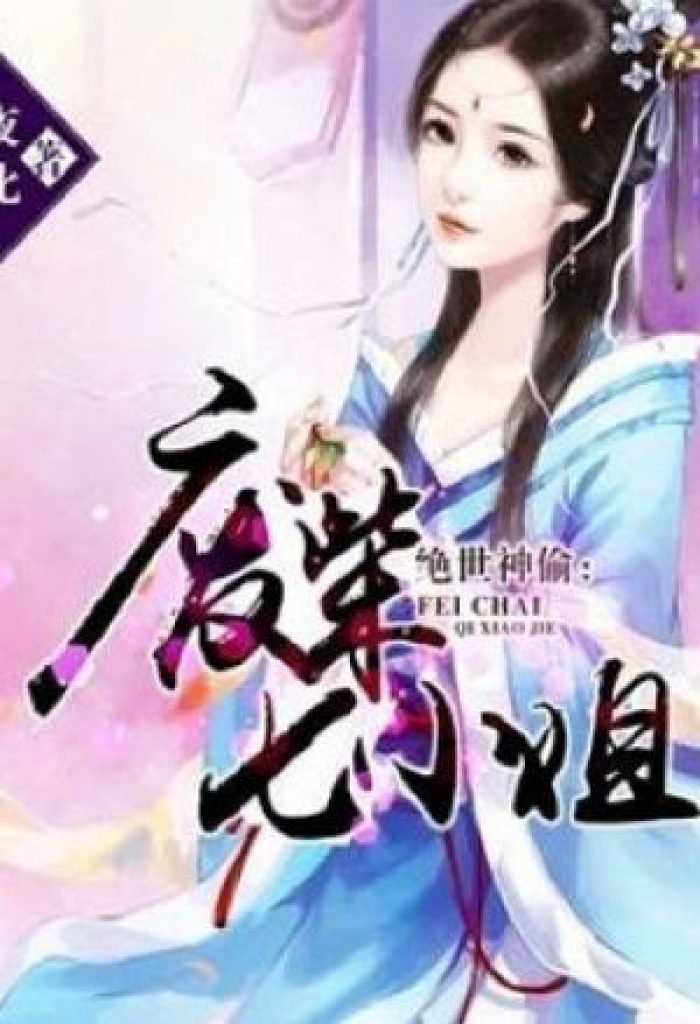 The female lead was a thief from the 24th century, but she was reincarnated as an idiot with no parents. She bent her will according to the relatives' mood. However, she was good at cultivation techniques. The female lead is a bit naive but godly when it comes to cultivation techniques. This light novel is focused on romance and the josei elements. The romance is slow-paced, but not entirely boring. The chapters are short but to the point. Overall, a good slow-paced romance light novel. It is one of the Top Chinese Light Novels.
5. Super Gene
It's a new age. People get teleported and gain new abilities at another end of the universe. Han Sen, the protagonist, gained a secret item or treasure. The treasure was mysterious, yet something that seemed reliable. This treasure helped him to get powerful a lot faster than others. Super Gene is unique since we do not get to see a character get beast-like powers or beast souls pretty often. Super Gene's character is the same as others. Overpowered, some romance stuff but if you are okay with this, then Super Gene is highly recommended. You could appreciate the subtle uniqueness. It is one of the Top Chinese Light Novels.
6. Versatile Mage
Mo-Fan woke up in a familiar world that had vastly changed. His usual school place had become a fully-fledged school teaching magic, encouraging everyone to become a mighty magician. Outside the city, many wandering magical beasts and monsters attacked innocent humans on sight. Versatile Mage is a good read and the main highlight would be the main character. There is an equal mixture of romance, and comedy filled with an action-packed adventure. It is one of the Top Chinese Light Novels.
7. Terror Infinity
Imagine you are bored and out of place. At that instant, if a popup appears on your computer screen questioning your reality. It says "do you want to know the true meaning of life?" If you click "Yes", then you are transported to the dimension of God where they must survive the horror and war movies. Terror Infinity is a horror Chinese novel and has a really interesting concept. The execution is somewhat lacking, but the author's intention is kinda understood. Horror light novels are extremely rare and more often than not, these are amazing. Not what I expected it to be, but worth a read. It is one of the Top Chinese Light Novels.
8. Martial World
Countless beings fought over a mysterious cube in the Realm of Gods. After the battle, the cube disappeared into the void. Lin Ming stumbles upon this mysterious object and begins his journey to become a legend of the land. The premise of Martial World might not seem promising, but the light novel itself is good. Many good things are going for the MC. He is calm, intellectual, intelligent, and strong. The journey to him is to be the strongest one.  The story is mainly focused on martial arts. There isn't anything else that stood out too much. There are flaws and the harem elements become annoying at times. Apart from that, everything else is decent. It is one of the Top Chinese Light Novels.
9. I Shall Seal the Heavens
Meng Hao is the ninth-generation Demon Sealer. This story originates between the Eighth and Ninth Mountains, a world where the strong prey upon the weak. Meng Hao intends to seal the heavens. I Shall Seal the Heavens is a Xianxia Chinese light novel filled with an action-packed adventure. Not exactly the best, but decent. Many won't find this exactly "pleasing". Yet it's good. It has the common Xianxia trope of having an overpowered protagonist that can do anything. Yet some tropes are unique and interesting. The one commendable thing is that the author put in some really good side characters, especially the female ones. It is one of the Top Chinese Light Novels.
10. Library of Heaven's Path
Zhang Xuan travels to another world and becomes a teacher. A mysterious library is seen in his dreams. As long as it is something he has seen, regardless of whether it is a human or an object, it would be automatically compiled in his mind. The protagonist of Library of Heaven's Path is simply overpowered. It has its flaws like the entire story just revolves around how overpowered the MC is. Still, it would be a magnificent read if you could ignore such nuisances. It is one of the Top Chinese Light Novels.
11. Don't Pick Up Boyfriends from the Trash Bin
Chi Xiaochi, a fourth-rate citizen at birth and three-time award-winning film emperor, crawled his way out of hell on hard mode to become a winner in life. This is a Yaoi light novel with a mix of comedy, psychology, sci-fi, and drama. This one would be an absolute pleasure to read for you. The MC is smart and the ML (male lead) is supportive. They both create a space of delight around them. Recommend this to anyone and it is highly wholesome.  It is one of the Top Chinese Light Novels.
12. Poison Genius Consort
Han Yunxi is a genius poison doctor. After her unexpected death, she is reborn into the body of a daughter of a medical family, soon to marry the Duke of Qin, Long Feiye. However, the new husband exploits her, in-laws hate her, and have been drawn into an ongoing feud within the palace. The only thing that can help is her unique poison skills. Poison Genius Consort is a good Wuxia Chinese light novel. The female lead is level-headed, calm, and stubborn. The romance development is slow and the same can be said for the pacing of the story. Even though the MC has a unique ability, it doesn't make her OP which is refreshing since most popular light novels have repetitive OP stuff.
13. A Will Eternal
Bai Xiaochun is a young man driven primarily by the fear of death and the desire to live forever. He deeply values and understands the value of friendships and family. He feels that only his will is eternal. A Will Eternal is a Wuxia Chinese light novel. It started pretty well with hilarious moments. The first half of the story is a straight "must-read". But, as the story progresses, the entire story becomes kinda generic. The MC is hilarious and interesting. Recommend this only regarding the first half of the story.
14. The CEO's Villainess Childhood Friend
Qiao Moyu finds herself reborn into another world where she is a villainess and loathed by the president, the male protagonist. Qiao Moyu came to the president's door whilst holding a baby. However, the man said he won't take any responsibility for the child since it wasn't his. This story is about these three; the baby, Qiao Moyu, and the president. If you like cute babies and fluffy stories, then you will like this Chinese light novel. It's a good slice-of-life story with Josei elements.
15. Hail the King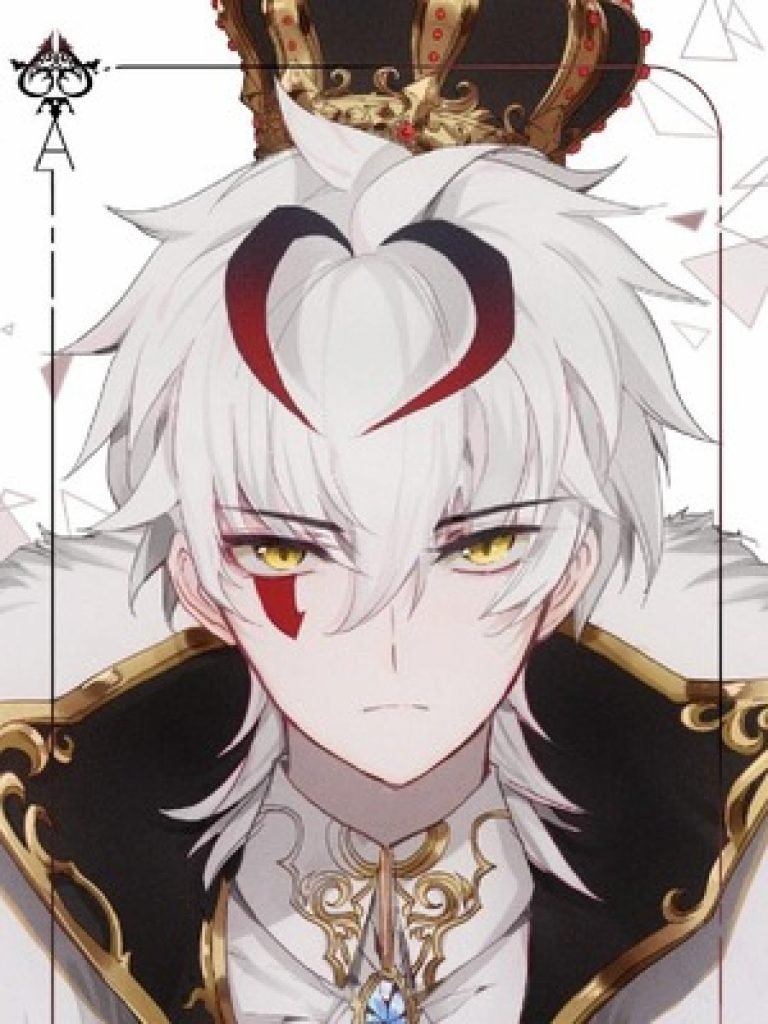 An ordinary student accidentally traveled to another universe and became the king of a small kingdom. He got a "cheat code" of life and did something extraordinary. This is the story of a king who was able to conquer continents and leave behind a legacy that would be celebrated by generations to come. Hail the King is a good novel with a seriously overpowered MC. The MC goes through infinite hardships and you might love him exactly for that. His "never give up" attitude is commendable. 
16. Superstars of Tomorrow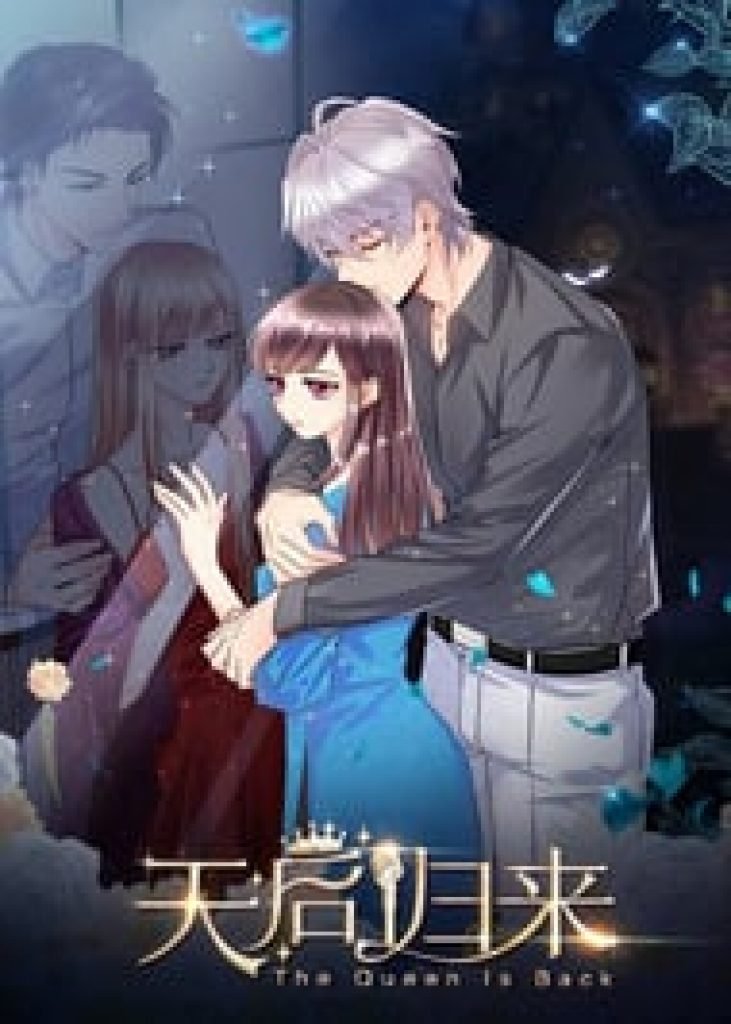 Composer Fang Zhao was in the glorious stage of her career when the apocalypse came out of nowhere. After experiencing many difficulties, when the apocalypse was near an end, he collapsed. When he opened his eyes the next time, he was reborn in a world 500 years after the end of the apocalypse. He had the body of a student. Having received a second chance at life, Fang Zhao uses his talents and knowledge to make his mark in the entertainment industry. Superstars of Tomorrow has an unusual premise. There are mecha elements too. The story feels a bit slow, but after a few hundred chapters, the story picks up. MC had a lot of potential, but it got lost somewhere in the way. However, it's still an amazing Chinese light novel.
17. Quickly Wear the Face of the Devil
A top hacker is chosen by God to be reborn into countless worlds as a villain. With no free will, each of his lives ended. However, after learning the controls of the Villain system, the hacker decided to enact revenge. Quickly Wear The Face of the Devil is a Yaoi Chinese light novel. The plot and MC are somewhat interesting. He travels into different worlds as a different person. However, the story of each journey is the same. Some arcs are the absolute best and some are just meh. Recommended.
18. The Desolate Era
Ji Ning found himself gobsmacked by the hands of fate. He was down with illnesses and spent his entire life on Earth, staying in his trusty bed. Ji Ning knew that he would die too soon. However, he did not know that there is also life after death. Now, fate has been kind to Ji Ning. He is reincarnated into a world of immortals and monsters. He's allowed to join these legends. It's his second chance, but this time, to shine. The Desolate Era is an absolute pleasure to read. The MC and the plot is amazing. However, it gets kind of boring after a few chapters. Yet, objectively speaking, the story is quite solid. It's an adventure, Xianxia Chinese light novel.
19. Reverend Insanity
Humans are clever species. However, Gu is the true refined essence of Heaven and Earth. A demon is born whenever the three temples are unrighteous. Reverend Insanity is a story of a time traveler, Fang Yuan, who keeps on being reborn into the world. Reverend Insanity gets dark during times and should only be read by mature audiences. This light novel is considered one of the best light novels featuring some of the most badass villains. Reverend Insanity is highly recommended.
20. The Villain and the Cannon Fodder's Mother
The female MC, after getting her first-class chef certificate, woke up. Now, she is 10 years older and has two children. This is a slice-of-life story about a mother raising her two villain children and Cannon fodder. This Chinese light novel is wholesome. If you like a slice-of-life genre with feel-good vibes, this is it. The story and the characters are cute. Recommend this if you are into a slice of life.
21. My Disciple Died Yet Again
Zhu Yao, a game designer, accidentally transmigrates into a Xianxia VR game that is currently in development. There, she becomes the disciple of Master Yu Yan. Yu Yan teaches her. But when Zhu Yao finally begins to understand her master's teaching, she dies. She gets reincarnated into the same world as Yu Yan's disciple again. Yet, she dies once more. This cycle continues. My Disciple Died Yet Again is a hilarious Xianxia Chinese light novel. The MC's ideologies are commendable. It has a beautiful female lead. This light novel is primarily focused on comedy with some romance elements. The jokes are of a hit-or-miss type. Some made me chuckle while others were bland. Yet, the story is solid and is worth a read.
22. The King's Avatar
Ye Xiu is considered a top-tier pro player in the online game called Glory. He is kicked from the team due for myriad reasons. He finds work in an Internet Cafe as a manager. When Glory launches its tenth server, Ye Xiu once again steps up into the game. The King's Avatar is one of those gaming light novels that have slice-of-life elements. It's a great gaming/sports Chinese light novel. The MC and even the side characters are well-written. If you love games, you will love this. However, it is a slow-paced one. Yet, it's worth a read.
23. Release That Witch
Chen Yan travels between worlds. He ends up becoming an honorable prince in a medieval fantasy world. Witches with magical powers and fearsome wars between churches and kingdoms rage throughout the land. Roland, a prince regarded as hopeless by his father, spends his time developing a poor town into a strong and modern city while fighting against his siblings for the throne and absolute control over the kingdom. Release That Witch is a Chinese Isekai Light novel. This Isekai light novel includes action, adventure, comedy, fantasy, harem, a slice of life, Seinen, and supernatural. The light novel is pretty popular and is considered to be one of the best Chinese light novels. The characters and plot are solid.
24. My House of Horrors
A weird odor slowed to a stop just before the entrance. Footsteps were coming from the corridor. The doorknob to a room rattled slightly and the faucet in the bathroom was dripping. Wet footsteps started to surface one after the other. Chen Ge held a weapon in his hand and hid beside the room heater.  My House of Horrors has an amazing plot. This light novel filled with horror will hook you to the end. There isn't even a slight disappointment regarding the story. It's one of those few horror stories being good. Story-wise, it's terrific. The MC is highly likable. 
25. The Rebirth of the Malicious Empress of Military Lineage
Shen Miao, the daughter of a military family, was pure, quiet, gentle, kind-hearted, and gracious. She loved Prince Ding and forced her way into marrying him. After six years, she finally became the Empress. Shen Miao thought that all the perils the husband and the wife encountered were true. But to her husband, it was all a joke. Shen Miao later established a malicious oath: once the day arrived every single one of them who despised Shen Miao shall perish! She was then reborn as a fourteen-year-old. Now, she intends to take revenge. The Rebirth of the Malicious Empress of Military Lineage is the absolute best Chinese light novel out there. The characters and the plot are extremely solid! Never expected a rebirth novel to be this good! The MC is beautiful. This Chinese light novel has a female lead. Highly recommended. It cannot disappoint you.
These are the top 25 Chinese light novels you must read this year. Comment down if you know of any Chinese Light Novel that should be added to this list!
Also, check out: Top 30 Shoujo Manga